Wrapping it up
One small step for Google, one giant leap for Xiaomi. OK, this may be an overstatement but it really looks like a new page for the Mi line. Android One has been long overdue for a hardware refresh and is better off with a device like the Mi A1. Yet, Xiaomi officially releasing a phone in Europe is a huge confidence-booster for the Chinese maker and a milestone in its market expansion.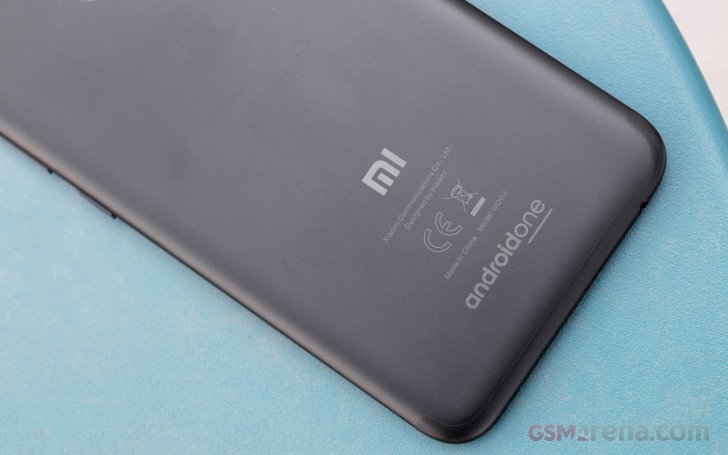 There's no need to sugarcoat the Xiaomi Mi A1, a powerful smartphone that's clearly capable of making a stand - and making a difference - in a competitive market. It has a premium design, a screen that hits the 5.5" sweet spot, a decently powerful and power-efficient chipset and, of course, the season's favorite dual-camera experience with portrait shots. With MIUI gone in favor of vanilla Android, users will be getting both a performance boost and a fast-track to OS updates.
Xiaomi Mi A1 key test findings
Top-notch build quality, up-to-date design with an all-metal unibody, nice color options.
The display is great with 500+ nits of brightness, high contrast, and good sunlight legibility. The minimum brightness is superb for night reading, the blacks are deep enough, and the viewing angles are decent.
With an Endurance Rating of 87h, the Mi A1 has reasonably good battery backup. It did well at the on-screen tests and voice calls, while the power consumption in standby was above average.
Android 7.1.2 Nougat runs fast and smooth. Stock Android will please purists but may force fans of customization to look for third-party launchers. It's the latest 7.1.2 Nougat with an Oreo update in the works, a commitment to Android P down the line, and guaranteed monthly security updates.
The Snapdragon 625 chipset offers enough punch for the class and will handle routine tasks trouble-free. It doesn't excessively heat up at even peak loads. There are faster chips out there, but not nearly as power-efficient as this one.
Audio output through the jack is one of the loudest around with excellent clarity. The speaker loudness is excellent, as is its sound quality.
Image quality from the main camera in good light is superb: a lot of detail, low noise, pleasing colors. In low light, it's quite obviously inferior as the sensor lacks OIS and uses high ISO. The automatic low-light enhancement didn't work as expected, so we'd advise against using that.
The telephoto cam produces a bit softer, though still nice samples. It works only in very well-lit scenes because of the narrower aperture. As it gets darker, the phone would switch to the primary camera and use digital zoom and crop instead. But if you insist, you can stick to the telephoto lens in the dark in Manual mode.
The Portrait shots turned out very good with punchy colors and well-balanced blur effects. The selfies are low-res at 5MP and with average detail, but reasonably good for the class.
4K videos have top-notch picture quality but poor audio. The 1080p videos don't have much resolved detail and usually come oversharpened.
Noteworthy alternatives
The first one is inevitably the Xiaomi Mi 5X, the Chinese twin. It's the same phone really, and we mean performance, battery life and camera quality, the lot. The only difference is MIUI on top of Android 7.1.2. Officially, it's only available in China, but many retailers would still ship worldwide with the latest global MIUI ROM. Oh, and there is FM radio support, it that's important to you.
The dual-camera is the key feature of the Mi A1 and 5X but, if that's not a must-have, you can save some cash and go for the Redmi Note 4. It's pretty much the same phone but instead of a dual-camera it will offer a much bigger battery. That's another way to get the latest MIUI too.
The Sony Xperia XA1 has the same display size in an equally attractive body, but comes with a more productive chipset and higher-resolution main and selfie cameras. While it can't do bokeh effects, it has better battery backup, NFC and FM radio. The Sony handset will cost you some €100 over the Mi A1, which is by no means negligible.
The Samsung Galaxy J7 (2017) is an eye-catcher with its Super AMOLED screen and premium unibody. It has an equally efficient chipset, a superior selfie camera and an even bigger battery. For these, you have to give up the dual-camera setup and cough up some extra €40.
The Nokia 6 isn't as good as the Mi A1 when it comes to performance and camera, but does tick the right boxes in terms of history and fandom. The 6 turned out to be a balanced and reliable package running vanilla Android Nougat. The Nokia 6 costs as much as the Mi A1 and, while it cannot quite match Xiaomi's specs, the brand awareness might work in its favor, especially in Europe.
Probably the perfect match for the Mi A1 is the Moto G5S Plus. It has the same screen, chipset, battery, and even near-stock Android 7.1 with an Oreo update on the way. Lenovo has also gone with metal for the G5S Plus' body, and the dual-13MP camera is as capable as the A1's. The Moto costs €50 more than the Mi A1 though.
The verdict
There we are, Xiaomi has started rolling out the Mi A1 in a number of European countries following the launch in India a month ago. Adding Europe to the traditionally strong Southeast Asia markets, Xiaomi is really getting out there and making a statement.
While it still has a long way to go compared to true global players like Huawei, Xiaomi has made the first step and Android One makes all sorts of sense. Now, the Mi A1 is clearly not an entry-level device (the kind Android One was until recently associated with) but is probably the cheapest smartphone with a dual-camera. And that's on top of premium build, a reasonably good 5.5" screen, sensible hardware and future-proof Android.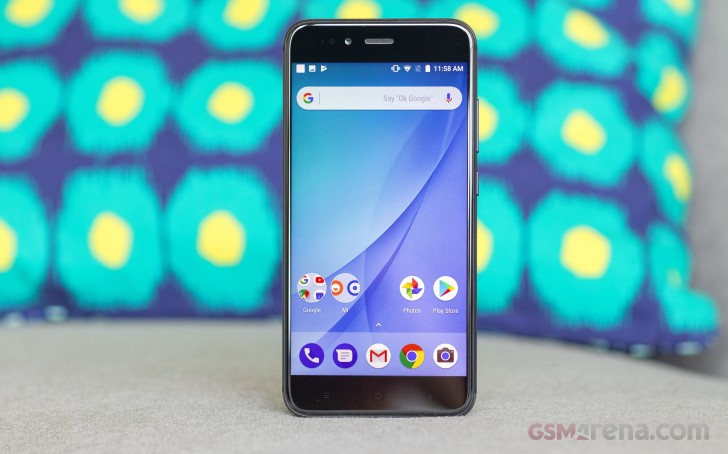 Xiaomi's bang for the buck has always been hard to match, but the Europe-bound Mi A1 units appear to have lost some of their price edge compared to the bargains you can find at online vendors. Fair enough, it's a new playground and new rules. If that means sensible after-market support - compared to very limied one - Xiaomi might actually have a case there. We guess we'll know soon. You don't really think the Mi A1 is an accidental arrival, do you?
Special thanks to HonorBuy for providing the review unit.