Xiaomi has launched a new variant for its Mi A1 Android One smartphone. Dubbed Special Edition Red, the variant has been launched in Indonesia, where it carries a price tag of IDR 3,099,000, which currently translates into around $215.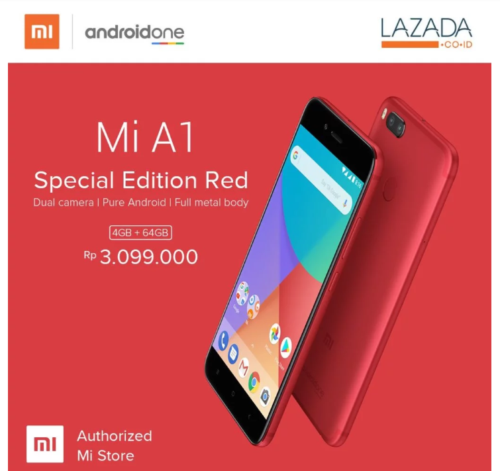 Aside from the new color, the variant is same as the regular Mi A1, meaning there's no change in specs. So with this, the Mi A1 now comes in a total of four color options, including black, gold, rose gold, and red. No information on when other markets will get the new model.
It would have been vastly better for Xiaomi to release a 'PRO' version of the Mi A1 with 6.0" screen still in 16:9 aspect ratio and with 4100mAh battery. It will sell like hotcakes.
I watch lot of VR content, i thought of buying honor 7x but it has no gyroscope so it's a no go for me
Mi A1 is a siblings to Mi5X. Mi A1 use Android One aka Pure Android. Mi 5X still use MIUI. The choice is yours.