2x zoom module now gone, replaced by a 20MP one for low light
The Mi A1 came with a 2x12MP camera combo with the two modules' equivalent focal lengths matched in such a way as to produce 2x zoom - same as the iPhone X and Galaxy S9+. With the Mi A2, however, this has changed - the 12MP tele camera has been swapped out for a 20MP secondary cam for improved low-light images, supposedly.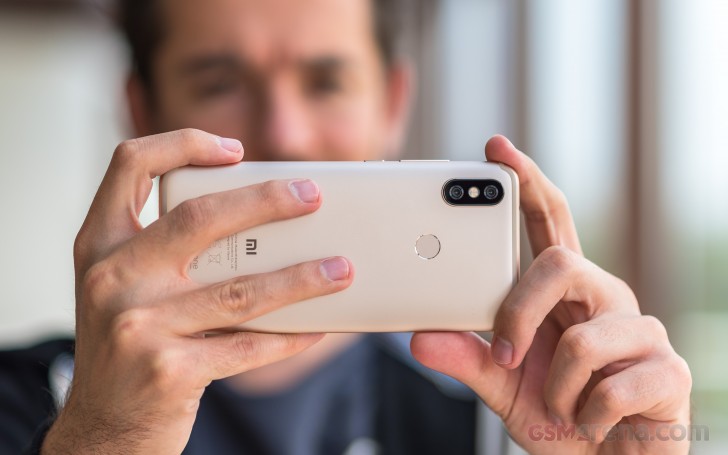 The main cam is different too, sort of. Well, the lens is - the aperture is now f/1.8, giving you a 2.3 of a stop advantage over the Mi A1's f/2.2. Sensor size is 1/2.9" and pixel pitch is 1.25µm. The secondary module has a 1/2.8" sensor with 1.0µm pixels and an f/1.8 aperture lens.
The camera has the modes arranged side by side for you to change by swiping left and right. Sadly, swiping up/down doesn't switch between front and rear camera - there's a button for that. There are toggles for flash mode, HDR, a set of filters and a hamburger shortcut to the settings.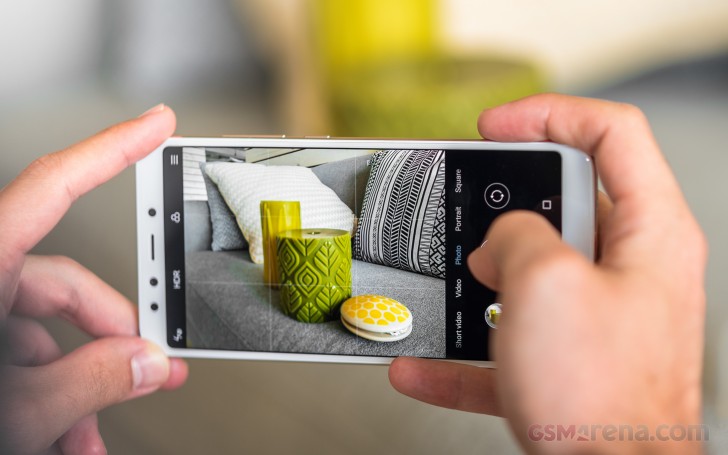 A manual mode is at your disposal too, and in here you can adjust white balance (presets and light temperature), pick a shutter speed (1/1000s to 32s) and ISO (100-3200). You can also set your own focus (in 1-100 'units' between close-up and infinity). You can also manually switch between using the 'regular lens' and the 'low light lens'.
Image quality
The Mi A2 captures pleasing images in good light, but we need to point out one oddity from the get-go - photos taken with HDR enabled are sharper than ones without it. The difference is particularly visible in the foliage and in the dotted pattern of the blinds. Meanwhile, HDR doesn't do much of what it promises, just barely recovering some of the highlights at the expense of darker shadows.
We're liking the color rendition in the Mi A2's shots - we'd call it just the right amount of extra pop on top of real life. Detail is good (again, not as good as in HDR), and noise is practically non-existent. We'd have liked to see a bit wider dynamic range, but it is what it is.
In low light, the Mi A2 doesn't disappoint either and manages to take well exposed photos with good detail and no loss of color saturation.
We played around with the dual camera settings, and took photos of the same scene in Auto, then in Manual with the main cam only and the secondary cam only. As you can see, the Auto ones are clearly superior to the regular ones in manual mode, while the shots taken with just the 20MP cam aren't much good. So, the two cams do work well in tandem.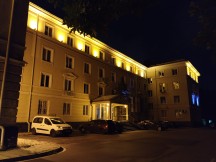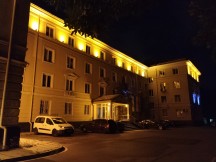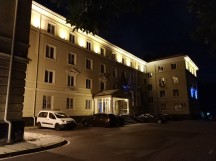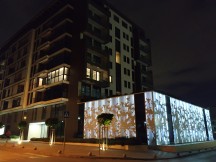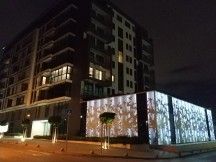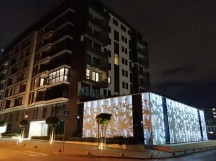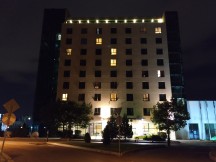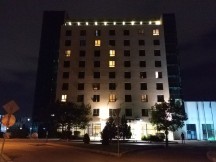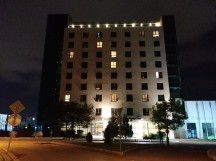 Low-light camera samples: Auto • Manual, regular lens • Manual, low-light lens
For even more samples, you can check out our hands-on of the Mi A2 from Madrid.
Once you're done with that, do head over to our Photo compare tool for some pixel peeping of our test posters. We've pitted the Mi A2 against the Nokia 7 plus and the Huawei P20 lite, but feel free to experiment.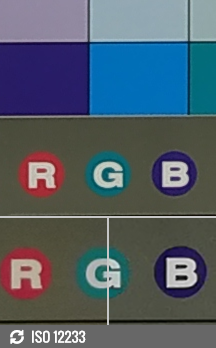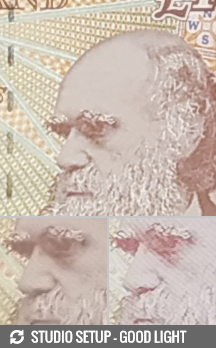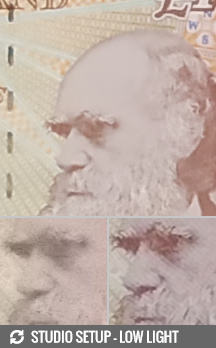 Xiaomi Mi A2 against the Nokia 7 plus and Huawei P20 Lite in our Photo compare tool
Portrait mode
There's a portrait mode, naturally, and it produces some really nice shots with competent subject separation and convincing background blur. The fact that it's using a relatively wide-angle camera means it's well suited to self portraits (with the rear camera), but also means that you need to get pretty close to get a headshot framing when shooting other people.
You can also use it if you want to emphasize non-human subjects too. As usual, the successful subject recognition will depend of the combination of subject and background, but we found the Mi A2 to work quite well.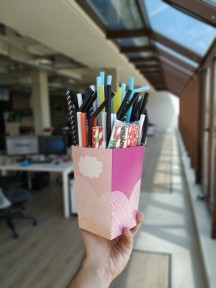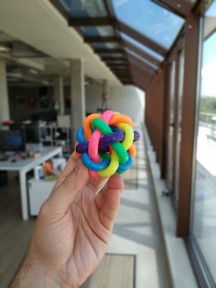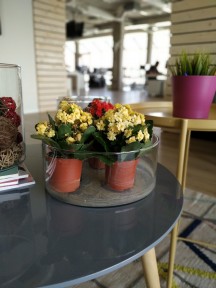 Live focus on non-human subjects
Selfies
The Mi A2 comes with a 20MP selfie camera with a 1/2.8" sensor, 1.0µm pixels, and an f/2.2 aperture lens. There's a front-facing flash too. Overall, it's a significant step up from the Mi A1's 5MP setup.
With plenty of light to throw at it, the Mi A2's selfie camera captures amazingly detailed photos. There's some noise, which is to be expected from pixels this tiny and it's not really an issue. Colors are nice too.
As we've previously experienced with small-sensor selfie cams, the one on the Mi A2 has very limited dynamic range, and in trying to fight that it's pretty trigger-happy to engage HDR (Auto is enabled by default) and that leads to softer images - not an issue if you don't look at them at 1:1 magnification.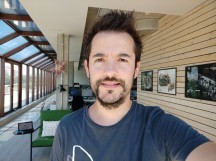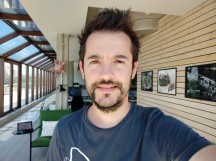 Selfie samples: HDR Off • HDR On
There's also a portrait mode for selfies - we're past the times when faux bokeh required a dedicated depth sensing cam. The Mi A2 handles subject separation well, and produces convincing background blur.
We mentioned the front-facing flash, and as with pretty much all such implementations, you need to manage your expectations. It won't produce sharp and detailed results in total darkness, but will save a shot that you'd otherwise miss entirely.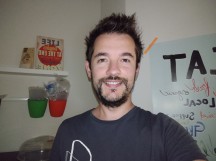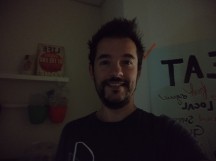 Selfie samples, flash: On • Off
Video recording
The Mi A2 records video in both 2160p and 1080p, but only 1080p goes as high as 60fps. Video stabilization works only for only 1080p too.
4K videos have a bitrate of around 42Mbps, while 1080p gets 20Mbps flat. Audio is recorded in stereo at 96kbps.
4K videos are nice and detailed, with no noise and true to life color rendition. 1080p isn't anything special - in fact, it's a bit too soft and watercolor-like. Audio is pretty bad, regardless of resolution.
The stabilization in 1080p does quite a great job smoothing out shake and also handles panning competently. The fact that it's not available in 4K means high-res videos while walking are jerky and best avoided.
As usual, we've uploaded short unedited samples straight out of the phone. You can go ahead and download a 2160p (9s, 48MB) clip and a 1080p (9s, 23MB) one and examine on your own.
Finally, a trip to our Video compare tool will give you an idea how the Mi A2 stacks up against the competition in rendering our studio scenes. We've pre-selected the Nokia 7 plus and the Moto G6 Plus, but a different set of phones is only a few clicks away.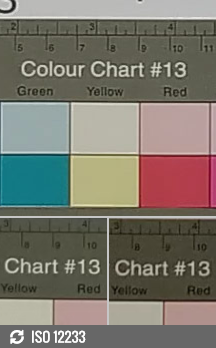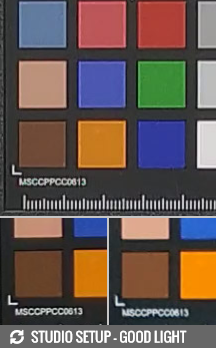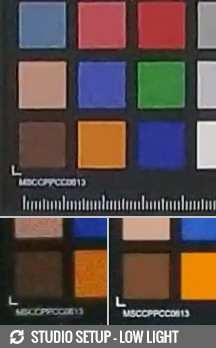 Xiaomi Mi A2 against the Nokia 7 plus and Moto G6 Plus in our Video compare tool