Xiaomi Mi A2 and Mi A2 Lite appear in Romanian stores, here are the prices
The official unveiling is next week, but the Xiaomi Mi A2 and its smaller sibling, the Mi A2 Lite, have already popped up in a Swiss store, a Polish store and now in a couple of Romanian stores – complete with prices and shipping dates.
On QuickMobile.ro, the Xiaomi Mi A2 with 32GB storage is €275 while the 64GB one is €300 – that's RON 1,273 and RON 1,400 in local currency. Both versions have 4GB of RAM and will be available in 7 days.
PCGarage.ro is charging more – RON 1,400 and RON 1,600 for the two versions respectively – and units will arrive later, availability is set for 11 days from now.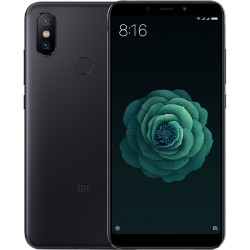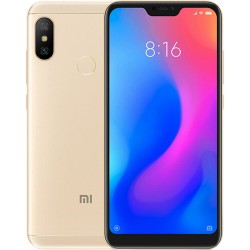 Xiaomi Mi A2 (in Black) • Xiaomi Mi A2 Lite (in Gold)
The Xiaomi Mi A2 Lite is €200 for the 3GB / 32GB model and €245 for the 4GB / 64GB version (RON 933 and RON 1,130). That's on QuickMobile, PCGarage is again a bit pricier and charges RON 1,000 and RON 1,200 for the two. Availability dates are the same.
In case you missed it, the Mi A2 will take the Mi 6X hardware and run stock Android One on it, the Mi A2 Lite will do the same to the Redmi 6 Pro hardware. These two will be unveiled officially early next week (on Tuesday) and we'll be on site, so stay tuned.
Thank you, Ervin, for sending this in!
?
Ervin? From Mobilissimo.ro? I live in Romania so I know
B
So I went to the site...and guess what...it says both HAVE SD card slot...?
G
Blame Apple😁, Don't Forget The Notch.