Xiaomi has revealed the Mi CC9 Pro back panel and teased the curved edge of its display, but today it delivered a much clearer image of the front. The device, expected to go global under the name Mi Note 10, will have a waterdrop notch, curved sides of the display and at least one more color, in addition to the Green - some sort of Pearl White gradient.
In several promo posters that are circulating Chinese social media, we see images depicting networks and 5G connectivity, but Xiaomi is staying silent on what the chipset of the phone will be - if it is the rumored Snapdragon 730G, then 5G won't be on the Mi CC9 Pro's menu.
Xiaomi is advertising the new device as a true camera phone with its 108 MP sensor, made by Samsung; a 5x telephoto lens, allowing the CC9 Pro to reach 50x hybrid zoom; 20 MP wide-angle shooter with 117-degree FoV and a macro sensor that can take photos from a 1.5 cm distance.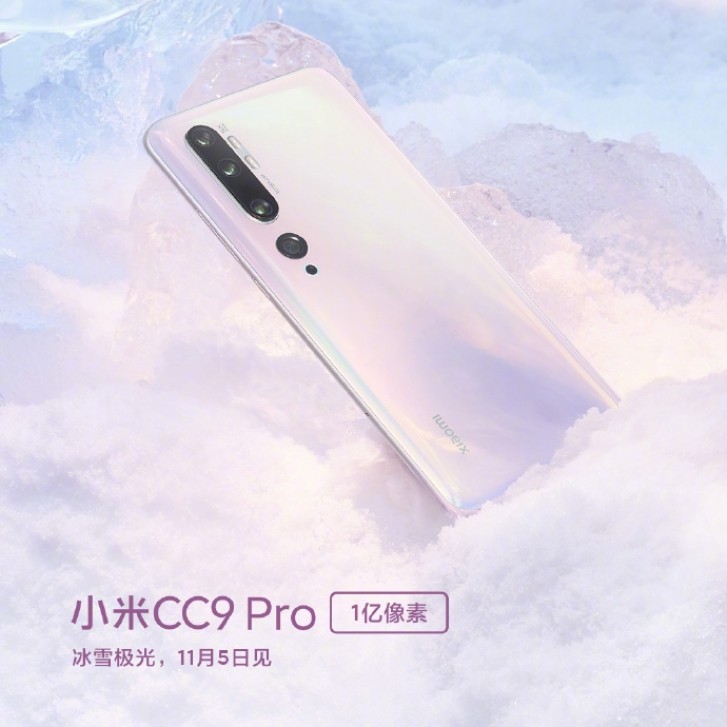 The Mi CC9 Pro will arrive on November 5 and we are yet to hear how much this device will cost, but it's certainly looking like a very competitive package.
K
Dear xiaomi redmi. I like the innovative approach of your company that's why you made it to top brands. But i have a suggestion. As far as i know. Your company has been nicked name the Apple of China. In my opinion samsung and almost all companies in...
?
(Global) Mi Note 10 = (China) Mi CC9 Pro (Global) Mi Note 10 Pro = (China) Mi CC9 Pro Pro? damn, they can solve all of these confusing naming puzzles by adding a "c" and "g" to the model name to tell you that it's the chinese or global version.
?
Really?! I have 4 Xiaomi, 2 of them over 2 years old, both like in the first day. I have some friends with 4 years Xiaomi phones and beside battery isues everything works just fine. What is your experience with Xiaomi.
ADVERTISEMENTS