Final words
We live in the digital renaissance where everything can be found online, but our windows to it are tiny - as tiny as the screens of the phones we're holding. There are people in developing markets whose only computer is their phone. From this perspective, you can clearly see there is a market niche for big screen phones. The nice is not necessarily a big one but it's big enough to fit these large-screen monsters.
Xiaomi Mi Max key test findings
One of the largest phones you can buy today, with a battery to match
Easy enough to hold in one hand, but you'll need two hands for active use
The screen gets good marks on image quality, sharpness and brightness, sunlight legibility isn't great
Amazing battery life with one and two SIMs, 108h/102h Endurance; the web browsing time is particularly impressive, one of the best we've tested
Customized Android 6.0 Marshmallow looks different but functions the same; the app package is geared towards a Google-free life, but Google services are available if you want them
Great performance for the class, even for the Snapdragon 650 version; the UI is smooth with 3GB RAM; since the S652 model has the same GPU, so splurging on the S652 chipset and more RAM is mostly for enthusiasts
Loudspeaker performance is Average, many 6+ inch phone do better than that
Wired audio is perfect - loud and with very little distortion even with headphones
Good 16MP camera can benefit from lowering the sharpness setting; Handheld Twilight mode improves low-light performance; Good selfie camera, panorama shows good stitching but resolution could have been higher
2160p video can use some work (issues with unstable bitrate); FoV narrower than 1080p (no bitrate issues here)
If you're not into large phones, then we wonder why you even read this far. And if you are, then maybe you still need some convincing that the Mi Max rocks. Let us give it a shot.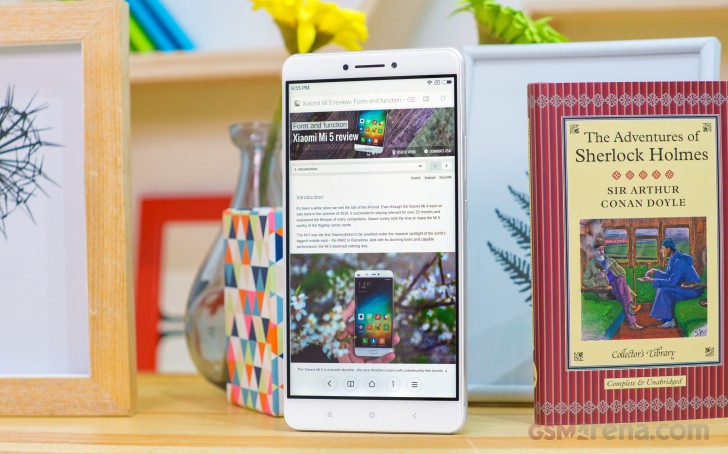 Metal is the material of choice for premium tablets (we're not even looking at phones) and provides the frame to keep that massive shape intact. Xiaomi splurged on a 2.5D Gorilla Glass 4 for the front as well.
The screen turned out great and its one potential weakness - the 1080p resolution - is a non-issue. The choice of chipsets is solid, but we think the Snapdragon 652 is for enthusiasts only, the 650 is more than capable.
The camera has many positive qualities (the addition of 4K video is a great perk) and we think it has the potential to improve with future software updates.
The battery is as massive as the phone itself and would last you ages. Isn't that the recipe for the ideal "phablet" - a big screen and enough juice for it to stay on for a really long time?
Put your brave faces on, folks, we'll summon the great beasts that are competing against the Xiaomi Mi Max.
How about the Asus Zenfone 3 Ultra? It has a rare quality - a screen bigger than that of the Mi Max. It's 6.8" big, an IPS unit with 1080p resolution. On the back is an equally impressive 23MP camera, fully loaded with a PDAF-enabled 1/2.6" sensor (1µm pixels), f/2.0 lens with OIS and dual-LED flash. The video recording, however, tops out at 1080p, no 4K here.
Still, a Snapdragon 652 comes as standard and you get Android 6.0 Marshmallow out of the box. Dual-speakers and a hunky 4,600mAh battery with Quick Charge 3.0 too (60% charge in 45 minutes).
Samsung may be largely responsible for the rise in popularity of large phones, but it's short on 6-plus-inchers. The Samsung Galaxy A9 (2016) is a commendable exception though. It has a metal shell and a 6" Super AMOLED screen of 1080p resolution. It comes with the S652 chipset as standard and is getting updated to Marshmallow.
The camera is a 13MP shooter that boasts OIS and a bright f/1.9 lens. The 8MP selfie cam has an f/1.9 lens too. You may want to look into the Galaxy A9 Pro (2016) too, it upgrades the main camera to a 16MP sensor. Both versions are capped at 1080p video, however.
But wait till you hear about the battery! It's 4,000mAh in the A9 and a whopping 5,000mAh in the A9 Pro. Both are quick-charging enabled.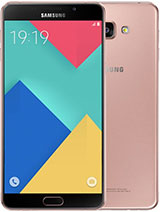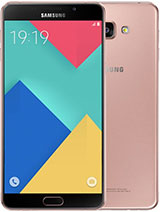 Samsung Galaxy A9 (2016) • Samsung Galaxy A9 Pro (2016)
The Huawei P8max may be getting a bit long in the tooth already (no P9max yet, just a 5.5" P9 Plus), but it too boasts a 6.8" 1080p screen. Inside, a Kirin 935 chipset feasts on Marshmallows.
The camera is similar to that of the A9, 13MP with OIS and 1080p video. A 4,360mAh battery promises great longevity.
The Oppo R9 Plus is a more affordable alternative to the A9. A metal phone with a 6" 1080p screen, with a 16MP camera (1/2.8" sensor, f/2.0) and 2160p video capture and an impressive 16MP selfie camera (f/2.0). It has an S652 chipset inside running a slightly outdated Android 5.1 Lollipop (heavily customized with Color OS 3.0). The battery has 4,120mAh in its tank.
Then there's the Sony Xperia XA Ultra, also with a 6" 1080p screen. With a fresh Marshmallow inside (though an admittedly less-exciting MediaTek Helio P10 chipset), the phone offers a 21.5MP Sony camera (1/2.4" sensor) with 1080p video and another impressive selfie cam - 16MP (1/2.6") with OIS and its own flash!
The 2,700mAh battery is the only department where it falls short.
A LeEco Le Max steps up the game with a 6.33" screen of QHD resolution (1,440 x 2,560px). The Snapdragon 810 chipset will not be remembered for its CPU performance, but it does have the GPU to push out QHD.
Then there's the 21MP camera (f/2.0, 1/2.4") with OIS and 2160p video. The selfie cam pales in comparison, a 4MP unit (f/2.0, 1/3"). So does the 3,400mAh battery by the way. And, be warned that this one may be hard to find in the Western hemisphere.
Having scanned the competition, what makes the Xiaomi Mi Max a strong proposition is that it delivers where it counts: premium build, good screen and amazing battery. Given a wide enough distribution, it could become a popular choice for those who need every bit of screen real estate.
Special thanks to HonorBuy for providing the review unit.