Update: An image came to our knowledge, revealing the following photo is a photoshopped version of a Samsung Galaxy S8 fan render.
Original story follows:
Shortly after renders for the upcoming Xiaomi Mi Mix 2 surfaced, the device leaked again, and this time in a live image. The new image shows the front of the phone, revealing the "tri bezel-less" design in full glory.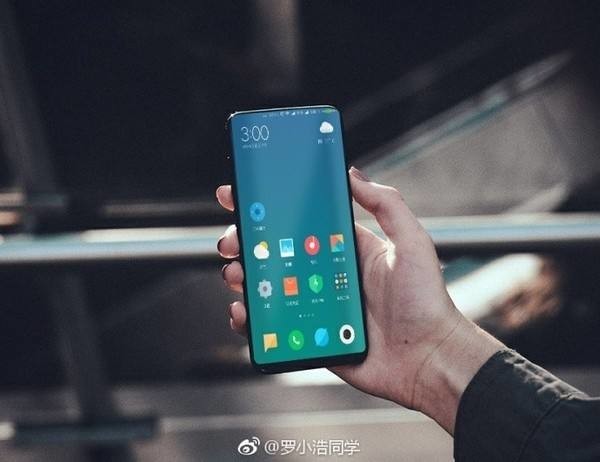 Talking of specs, while it's already confirmed that the handset will be powered by Snapdragon 835, other key details are currently rumored, including 6.2-inch 2,960x1,440 pixel AMOLED screen, 6GB RAM, and a either 4,400 or 4,500mAh battery.
Xiaomi CEO recently confirmed that the device has entered mass production. Not only that, he also shared a few shots of the retail packaging. The Mi Mix 2 is set to be unveiled on September 11.
D
That's exactly what i'm talking about, not very practical is it? everytime you want to take pic with front camera you have to turn the phone upside down. A clumsy hand or a little luck it slipped, fell and broke. Just put the camera at the top, pr...
K
Everyone going for the bezelless look, but this image looks fake af
?
It is not about like, it is about function. Yes, unless you have ET fingers that format is exceptionally awkward and the most unergonomic to date. Of course you may put form over function in which case I have nothing to add. Simply that I find y...