The Mix 3 with four cameras
The Xiaomi Mi Mix 3 has two dual cameras - one at the front and one at the back, so let's look at them one at a time.
The rear camera brings the same hardware as on the Mi 8. The main module has a 12MP Sony IMX363 image sensor with large 1.4µm pixels and Dual Pixel autofocus. The lens has an f/1.8 aperture and 4-axis Optical Image Stabilization. The other module has a 54mm telephoto lens and uses a 12MP Samsung S5K3M3+ sensor with 1.0µm pixels.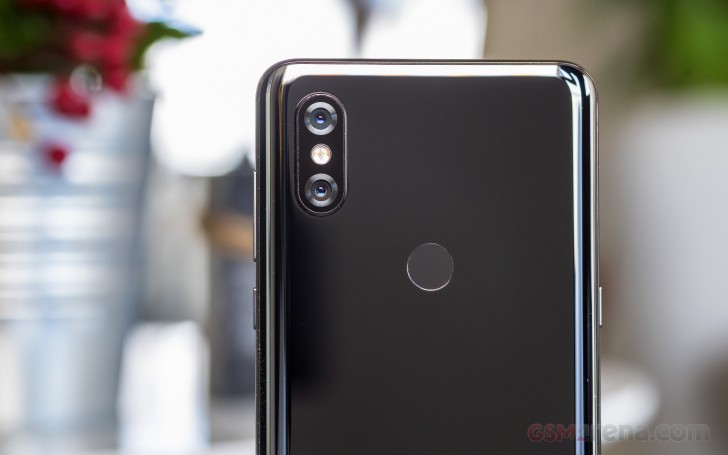 The Mi Mix 3 has the new Night Mode - it captures 8 photos at different exposures and merges them into a brighter shot. It's not exclusive to the Mix though - the Mi 8, Mi 8 Pro, and Mi Mix 2S already got it via an update.
The camera has the modes arranged side by side for you to change by swiping left and right. A 1x/2x button toggles between the main and telephoto cameras. There are toggles for flash mode, HDR, and AI, a set of filters and a hamburger shortcut to the settings.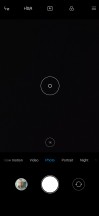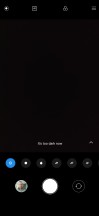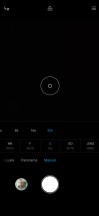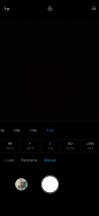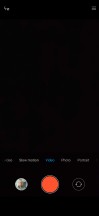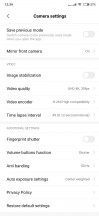 Camera app • Portrait effects • Manual • Manual (telephoto) • Video • Video settings
A manual mode is at your disposal too, and in here you can adjust white balance (presets and light temperature), pick a shutter speed (1/1000s to 16s) and ISO (100-1600). You can also set your own focus (in 1-100 'units' between close-up and infinity) and there's focus peaking to help you with that. A 'lens' selector with 'wide' and 'tele' options has replaced the not-'manual'-enough 1x/2x button.
The Mi Mix 3 also has a dual-camera setup on its slider that handles the selfies. It has a 24MP main snapper and a 2MP depth sensor.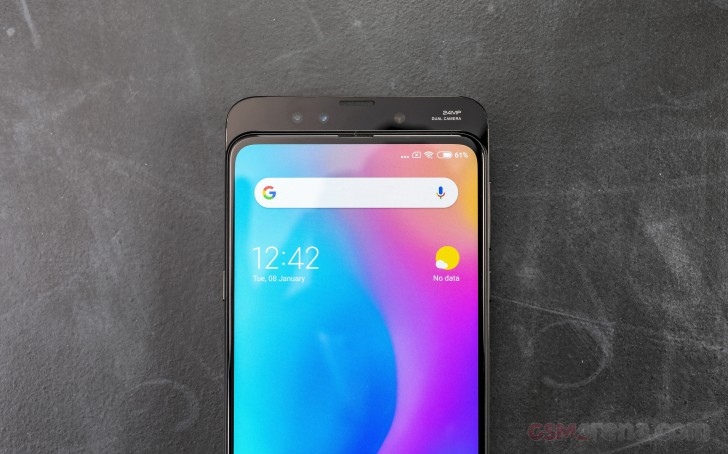 The main selfie module has f/2.2 aperture and fixed focus. Just don't be fooled by the 1.8µm pixel size mentioned in promo materials - that's the effective size with the 4-in-1 binning in action - but as far as the real pixel size is concerned - it's 0.9µm.
Image quality
The photos from the main camera come out nicely detailed, but there is noticeable noisy grain even at low ISOs. Colors are true to life before the AI camera is engaged, at which point the saturation goes a bit overboard.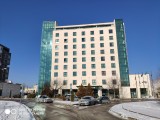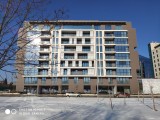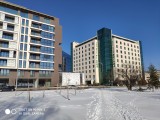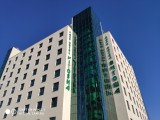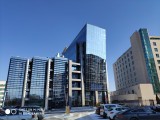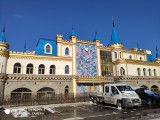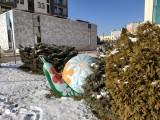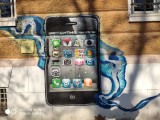 Xiaomi Mi Mix 3 12MP camera samples
The dynamic range is quite good and only the most challenging high-contrast scenes end up with clipped highlights. In case you are shooting such scenes, you can rely on the Auto HDR to trigger the HDR mode - it will fix the clipped highlights with very little to none changes for the rest of the image.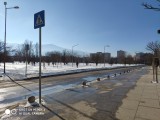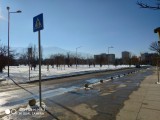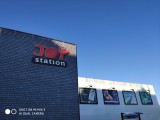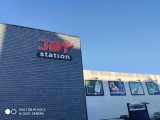 HDR off • HDR on • HDR off • HDR on
Turning on the AI gives a boost in colors and amps up the contrast for some extra pop. The flipside is that you can generally expect to lose more detail in the extremes of the tonal range. Once again, as was the case on the recent Huawei phones, you'd be wise to steer clear of AI unless, of course, you're a fan of the 'Instagram look' on all your photos.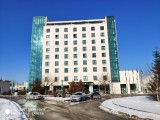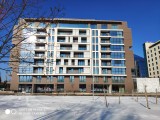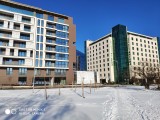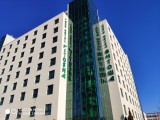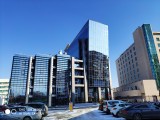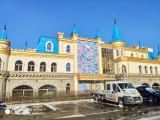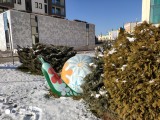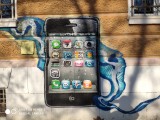 Xiaomi Mi Mix 3 12MP camera samples with AI
The secondary 12MP camera is a proper telephoto one and it takes some good images too, provided there's plenty of light and no handshake since there is no optical stabilization for this one. Sharpness and detail are great, colors are similarly on point as with the main cam, and dynamic range is quite wide.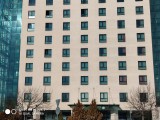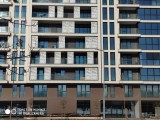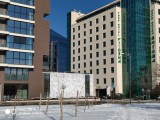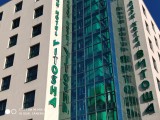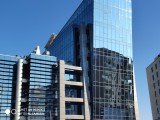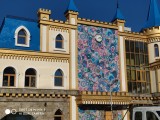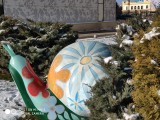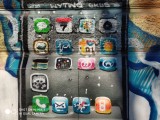 Xiaomi Mi Mix 3 12MP telephoto camera samples
The low-light photos we took with the Xiaomi Mi Mix 3 are sharp enough with well-preserved colors and while noisy, the levels are not that high to get in the way.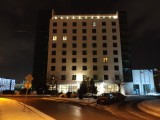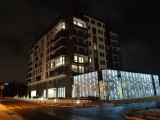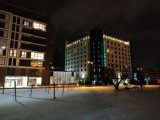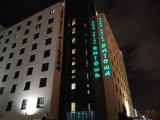 Xiaomi Mi Mix 3 12MP low-light photos
If you have the AI camera enabled, a night mode kicks in (not the same as the dedicated Night mode, go figure). The results between the modes only differ in the color saturation, with AI meaning more of it.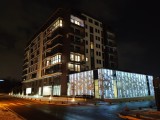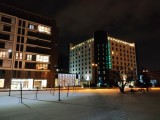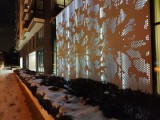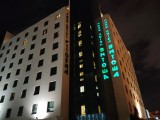 Xiaomi Mi Mix 3 12MP low-light photos with AI
The telephoto snapper, just like on any other smartphone, doesn't kick in when there is not enough light and the 2X photos are shot with the main camera and then digitally zoomed and cropped.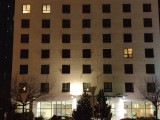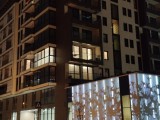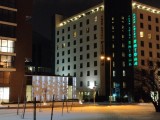 Xiaomi Mi Mix 3 12MP low-light 2X photos
Xiaomi has also come up with its own Night Mode, a camera feature Huawei introduced first with the P20 Pro last March. But while Huawei's implementation takes about 3 to 5 seconds, Xiaomi's require only 1 or 2 seconds. The maker has improved its image processing and the mode is not exclusive to the Mix 3 - the older Mix and Mi 8 phones are getting it, as well as the Pocophone.
The Night photos we took with the Mix 3 are indeed much brighter than the regular ones and you can see more detail popping everywhere - skies, buildings, ground. Noise is still present but once again doesn't ruin the overall quality. A watercolor painting-like effect is also noticeable across the samples, but that's a common issue with all Night modes we've seen - Huawei, Oppo, OnePlus and now Xiaomi.
Thanks to the fast speed of the Night mode, we'd highly recommend using it when possible - you won't regret the results.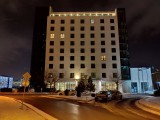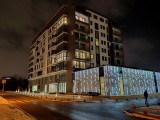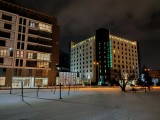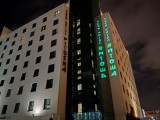 Xiaomi Mi Mix 3 12MP Night Mode photos
Once you're done looking at our real-life samples, be sure to check out how the Mi Mix 3 renders our test posters in the studio.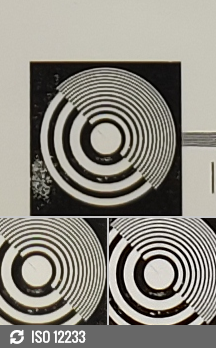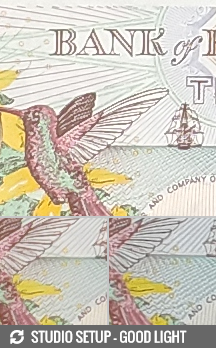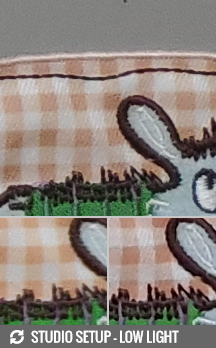 Xiaomi Mi Mix 3 against the Mi 8 and the Galaxy S9+ in our Photo compare tool
Portraits
Portraits taken with the rear camera of the Mi Mix 3 are highly dependent on the light conditions since those are taken with the telephoto snapper that has smaller pixels and narrower aperture. But that's valid for any similar telephoto camera on a smartphone.
So, when the light is right, and you take several shots just in case, you will get some good portraits, detailed, with excellent subject separation and convincing faux blur.






Xiaomi Mi Mix 3 12MP portrait samples
Portrait Lightning is available, too, and you have eight options to choose from. The thing is the camera spits smaller than 12MP photos when using these effects, and then it upscales them back to 12MP. And you can tell that when you zoom at 100%. Still, the options are there for anyone who likes using them.
Selfies
The 24MP selfie camera is a massive improvement over the old Mi Mixes and it does an excellent job at that. There is more than enough detail, the colors are nice, and the images are sharp enough. Sure, you have a limited range for the focus sweetspot, but with enough leeway to cover the different arm lengths and those who prefer closeup shots.
The dynamic range is not impressive but leave the Auto HDR on and it will improve things a lot.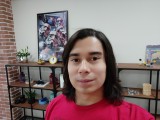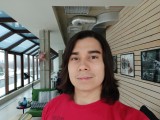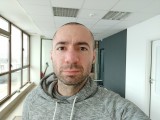 Xiaomi Mi Mix 3 24MP selfie samples
It can also take blurred background selfies and does it quite proficiently thanks to the 2MP depth sensor. There is a minor drop in the sharpness, though.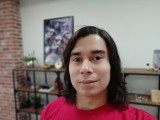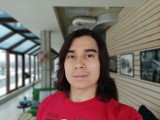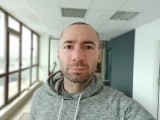 Xiaomi Mi Mix 3 24MP portrait selfie samples
And, if Portrait Lightning is your thing, it's available for selfies as well. The photos looked upscaled, just like was the case with the regular Portrait Lightning mode.
Video recording
The Xiaomi Mi Mix 3 captures video up to 4K @ 60fps, and all other common modes are available - 4K@30fps and 1080@30fps. You also can't record zoomed in videos, though. Well, technically you can zoom in with a pinch gesture, but even when you hit the 2x spot, it still won't switch to the tele camera, so that's a 'no' in our book.
Slow-mo video are available - 1080 @120 and @240fps, and 720p @960fps.
The video bit rate is 40-42Mbps in 4K - both 30 and 60 fps, and about 20Mbps in 1080p - once again both 30 and 60 fps. Audio is recorded in stereo with a 192Kbps bit rate. That's when using the h.264 codec, though you do have the option to switch to the more efficient h.265.
We found 4K videos sharp and detailed, though not class-leading when you stare on a pixel level. Noise wasn't an issue either. Contrast is excellent and color rendition is pleasantly vivid, without being over the top. That is if you shoot subjects close enough - as seen in our video compare tool below. The clips we shot from the balcony aren't that good, but we can't be sure if that's lens issue or a software one. Still, for all intents and purposes - the Mi Mix 3 shoots great videos - just check it out over in our video compare tool.
The 1080p capture is excellent, and this is one area, where the Mix 3 could possibly outperform many competitors - all too often we see 1080p video recording optimizations neglected by manufacturers.
Both 4K and 1080p videos at 60fps are negligibly less detailed than their 30fps versions, but they share the rest of their good qualities.
There is electronic stabilization on top of the optical one and looking at the menus, it seems it should be available in 4K as well - the option doesn't get grayed out when you select 4K resolution. However, the shaky footage and the lack of any difference in coverage with the toggle in the Off and On positions makes us believe there is no EIS in 4K. We'd assume it's only OIS that helps smooth out clips in this case.
The stabilized 1080p videos, on the other hand, are super smooth and we didn't observe any issues like wobbling.
As usual, we're providing you with unedited short samples to download and examine - 2160p@60fps (10s, 53MB), 2160p@30fps (10s, 53MB), 1080p@60fps (10s, 25MB), and 1080p@30fps (10s, 26MB).
Finally, be sure to check out how the Mi Mix 3 rendition of our studio charts compares to that of other phones we've tested.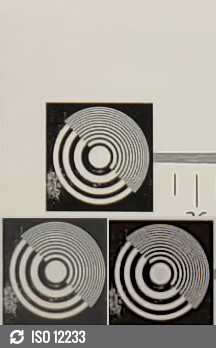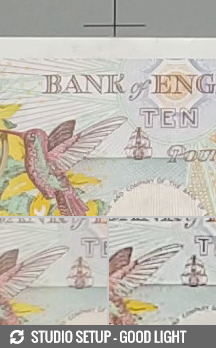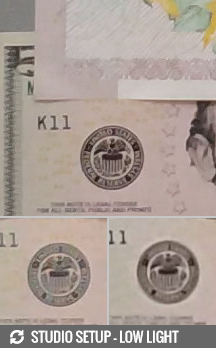 2160p: Xiaomi Mi Mix 3 against the Mi 8 and the Galaxy S9+ in our Video compare tool