vivo's NEX started a trend, it seems, with its pop-up selfie camera. The Oppo Find X took things to another level, but Xiaomi wants in on the game too.
The Mi Mix line is already known for amazing screen-to-body ratios, but in 2018 it's seen quite a few competitors in that area. So to keep up with the joneses, Xiaomi is going to outfit the Mi Mix 3 with a pop-up camera too.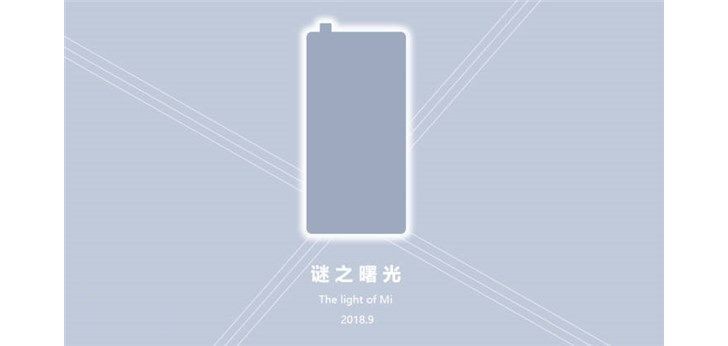 That's been revealed by a new leaked image which surfaced on Chinese social media. The name of the device is nowhere to be found, but since the Mix line has always been at the forefront of Xiaomi's fight against display bezels, we're assuming the Mi Mix 3 is what's outlined in this picture.
The phone should become available at some point in September, so if you want your pop-up snapper on a Xiaomi device, you only have around two months to wait. The company has already filed for a patent for a smartphone design with a pop-up camera that also includes a flash, so expect to see that in the motorized mechanism too.
p
pop-up camera means no more candid shots using the front-facing camera. too bad.
W
this is from March 2017, atleast try to search online before you make some brainless comment online, its not that hard you know https://www.gizmochina.com/2017/03/21/new-xiaomi-mi-mix-2-concept-video-reveals-sliding-12mp-front-camera-design/
i
Popup cam is nonsense, what can be more beautiful if its already there right infront of you. It can only be broken accidentally. I wont be buying that. Its already sold few years ago courtesy of nokia, samsung, sony, moto phones
ADVERTISEMENTS