A lot of tiny Sony pixels - 22.5 million, 1-micron
The primary camera on the Mi Note 2 consists of a 22.5MP Type 1/2.6" Sony IMX318 sensor with phase detection, mated to a f/2.0 aperture lens. There's no OIS, but there is a dedicated gyro right next to the camera module for the EIS. A dual-tone dual-LED flash is also present to help in low to no light.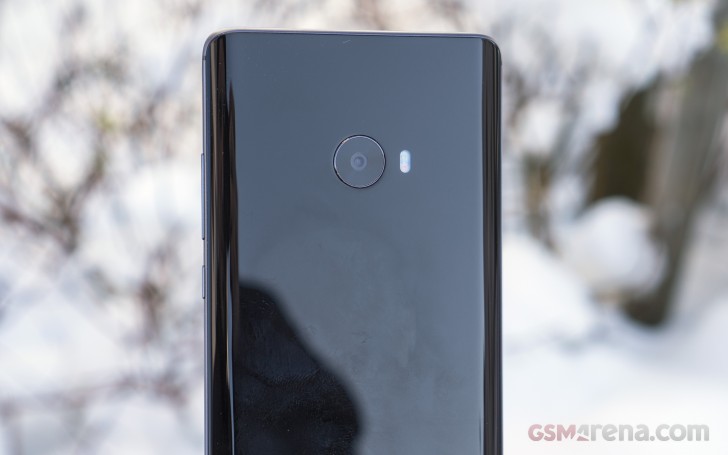 While 22.5MP may sound great, it's a comparatively small sensor that needs to accommodate all them pixels, and that means a 1.0-micron pixel size - quite tiny. Sony does use a similar resolution in its own flagships - about 23MP, but that's on a larger, Type 1/2.3" imager, and even there the results are less than stellar.
That said, the Mi Note 2 isn't the only Xiaomi flagship with 1.0-micron pixels - the Mi Mix is another, only there it's just 16 million of them. We're wondering a little why neither the Mi Mix nor the Mi Note 2 comes with the excellent dual camera setup of the Mi 5s Plus. Perhaps space constraints, or keeping costs within limits?
Anyway, we'll be back to that in a minute. On the software side of things, much like the rest of MIUI, the camera app is the same across the company's model range. The interface is simple, but not necessarily very intuitive. There are HDR and flash mode switches, and we greatly appreciate the separate viewfinders for stills and video.
But the Settings menu is in the Modes pane, which is not the most logical solution, not to mention that this way it's also an additional tap away. Among the available modes, you'll find Panorama, Timer, Audio, Manual (with shutter speed all the way up to 32s), Straighten, Beautify, GroupShot, Square, HHT (HandHeld Twilight), and Tilt-Shift.
In bright daylight the Xiaomi Mi Note 2 is capable of capturing images that are brimming with detail, and while noise can be seen here and there if you're looking for it, it's by no means an issue. Color reproduction strikes a great balance between punch and accuracy - we certainly liked the way colors are rendered.
In high contrast scenarios you run a high chance of clipping the highlights - certainly, the small pixels don't help, but in all fairness, dynamic range is not half as bad as we expected - it's reasonably wide actually.
In low light the Mi Note 2 performs noticeably better than the Mi Mix, but that's not really saying much. With pixels this small struggling for light, a water-color-like photo with washed out colors is the best you could hope for.
The HHT mode does produce marginally better-detailed images when light levels drop, but the difference is too small to be of significance, and really neither shot is particularly impressive.
If you're looking for dramatic HDR photos, you won't find them on the Mi Note 2. Xiaomi has taken a very conservative approach to this bit (has been for a while, actually) and differences are subtle if you can even find them. Oddly, they are to be found mostly in sharpening (dialed higher in HDR mode) than shadow or highlight preservation.
Feel free to check out our Photo compare tool to see how the Mi Note 2 compares to any of the cameras we've tested in our lab. We've pre-selected the Mi Mix and the Galaxy S7 edge, but it's up to you to pick a different battle.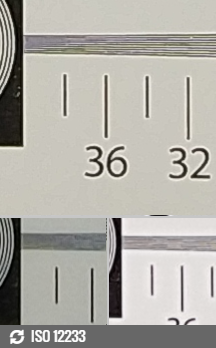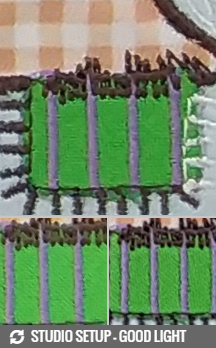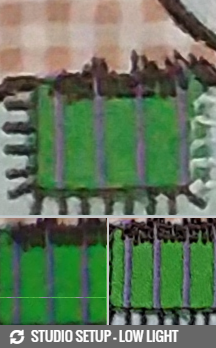 Xiaomi Mi Note 2 in our photo compare tool
Panorama
Not the best of panoramas, but still usable ones - that's what the Mi Note 2 stands to offer. Vertical resolution is about 1,900 pixels, stitching is smooth, and exposure variations are handled well.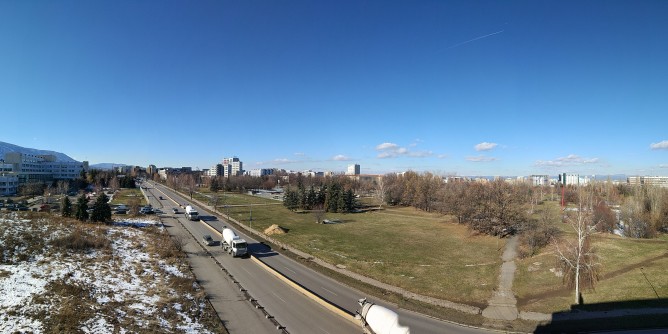 Panorama sample shot in portrait
Selfie camera
The Mi Note 2 is equipped with an 8MP f/2.0 front-facing camera which shoots in a native aspect ratio of 16:9. We have no issue with the aspect per se, but wouldn't it be great if the settings option for selecting it would tell you the resolution? Before realizing that only the 16:9 mode would give us the full 8MP, we shot a ton of 5MP 4:3 shots. Here's a couple of those.
The selfie shooter is capable of some very detailed shots if it manages to focus properly. Unfortunately, it's all too easy for it to lock focus on the background, despite showing your face in a square outline, leading you to believe that's what's in focus. Oddly, that's not an issue when shooting with the beautification feature turned on, but only when you're capturing your natural self.
Focusing peculiarities aside, skin colors are nicely rendered both with the sun right in your face and with less extreme lighting - all too often we see yellowish burnt-up faces, but not here.
The three samples below illustrate both the focusing problem and the beautification feature in action. Smart only has an intensity setting (low/medium/high, here set to medium), while Pro lets you enlarge the eyes, thin the cheeks and apply skin softening - each on a scale from 0 to 10. We used all set at 2, which seems to have resulted in a similar image to Smart.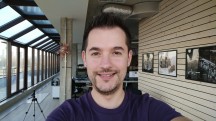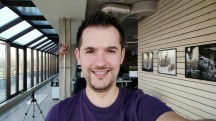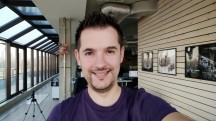 More selfie samples: Beautify Off • Beautify Smart • Beautify Pro
Video recording
No true flagship would be complete without 4K video recording, and the Xiaomi Mi Note 2 has that checkbox ticked. It can also record 1080p videos, but only in 30fps (there's no 60fps mode) as well as 720p slow motion videos at 120fps.
The 2160p footage gets a 42Mbps bitrate, while 1080p/30fps videos are encoded at 20Mbps. Either way, the audio bitrate is just 96kbps, but at least in stereo.
4K videos shot on the Mi Note 2 have about average detail, and also moderate amounts of noise - other major flagships do a better job in these areas. Still, colors are nice despite the overall dull weather in some of the samples. You can check out the snowy video (the second one) to see that the phone has handled the high-contrast scene with proficiency. Not so with audio, which can best be described as usable, but only in a pinch.
We're having a hard time swallowing the fact that the $130 Redmi 4 Prime captures better 1080p videos than the Mi Note 2. Of course, on the Redmi that's the top shooting mode, while the Note has 2160p for when you want maximum quality, but it just doesn't feel right. That said, it's a rather common occurrence, so the Xiaomi phablet is at least not alone in this wrongdoing.
We tested the much-touted video EIS with its dedicated gyro. While it does manage to cancel out tiny motions like camera shake, it's not as great at stabilizing for global movement - in this case the shake produced by walking. Check it out for yourselves.
You can also download the untouched video samples: 2160p (11s, 54.8MB) and 1080p at 30fps (11s, 26.5MB).
Of course, in the end, you can examine how the Mi Note 2's videos compare to those shot by its immediate rivals - Xiaomi's own Mi Mix and the Samsung Galaxy S7 edge.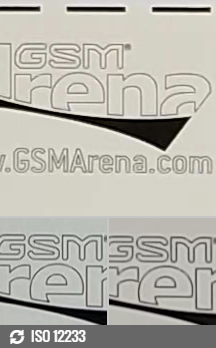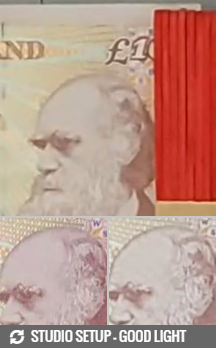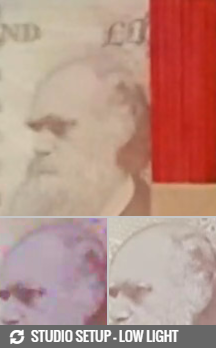 Xiaomi Mi Note 2 in our video compare tool: 2160p