Retail package
The Mi Note 2 comes in a box just like any other Xiaomi smartphone, budget or flagship, barring the fancy Mi Mix. In the plain white package you'll find the phone, a fast charger and a USB cable. Our review unit came with a clear silicone bumper bundled, but the Xiaomi official website makes no such promises, so it may have been a retailer addition. There's no headset bundled, but a pair of Xiaomi Pistons is less than $10 shipped.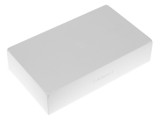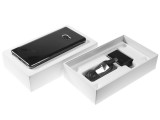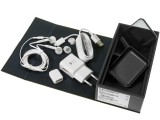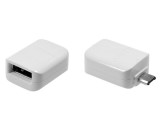 Plain white box • Basics only • Classy all-black packaging • USB OTG adapter
The Galaxy S7 edge is in a different league here. It goes beyond the stealth black box. The S7 edge packs a quick charger and a USB cable, naturally, but adds a USB OTG dongle, and a separately packaged headset.
Cheaper, but just as good: Not really, no. Xiaomi's barebones retail bundle can't compete with the full package Samsung ships to you.
Design
The dual-curved Xiaomi Mi Note 2 is simply begging for comparisons to the Galaxy S7 edge. Okay, maybe to the Galaxy Note7, strictly speaking, but that's not too practical with the Note7 being discontinued and all, is it? We've therefore settled for the next best thing.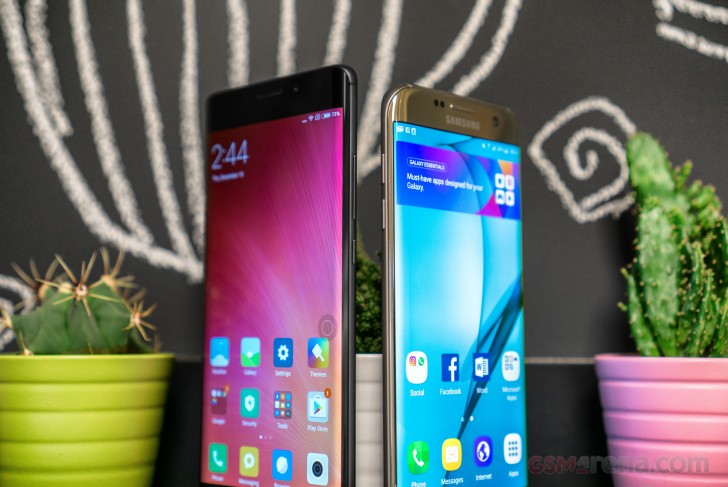 Samsung's curves are bolder and more striking, with the minimal side bezels almost making the screen look like it spills to the sides. The Mi Note 2's display is ever so slightly curved, just enough to be called so and has a fair bit of frame on the sides, so not quite as eye-catching.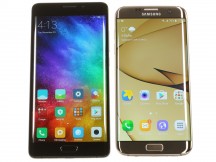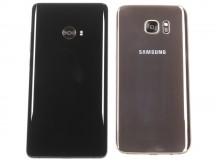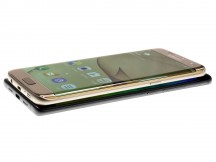 Xiaomi Mi Note 2 next to the Samsung Galaxy S7 edge
The S7 edge is altogether smoother and more fluid - its corners are more rounded, even the otherwise thin aluminum frame doesn't feel sharp against your fingertips. The Mi Note 2 has a more professional, business-like look.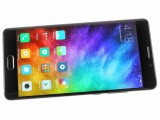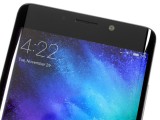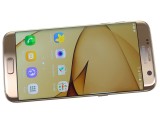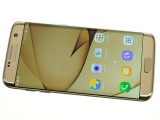 Xiaomi Mi Note 2 all lit up • Curves up close • S7 edge's 5.5" of AMOLED gold • More curves
Both phones have glass backs. The Galaxy S7 edge's is covered with a Gorilla Glass 4 layer (same as its front), while Xiaomi makes no such claims. The S7 edge is also IP68 certified and that's 68 more than the Mi Note 2, so to speak - the Xiaomi phone is not rated to withstand dust or water encounters.
Samsung made a big deal back when the S7/S7 edge pair was announced how the camera no longer sticks out as much as on the S6. Well, neither does the Mi Note 2's.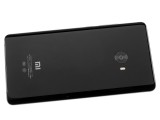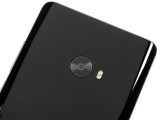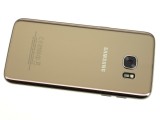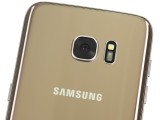 No-nonsense glass back • ...camera and flash • more glass • assorted sensors under the flash
The Mi Note 2 is also the larger phone - after all it does have a little more display to fit. While you're unlikely to care about the 5mm difference in height, the 5mm narrower S7 edge is a lot more easily manageable. The Mi Note 2 is thinner though, and feels more so than the 0.1mm difference would suggest.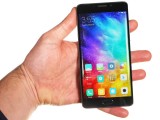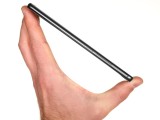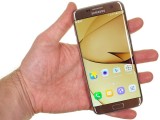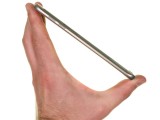 Mi Note 2 in the hand • Galaxy S7 edge in the hand
Both phones have a classic mechanical home button with a fingerprint sensor in it - while that's the way Samsung's been doing it for ages (only adding the fingerprint reader later), Xiaomi's rocking back and forth between this here implementation and back-mounted sensors.
The Mi Note 2 is a dualSIM device and it can take two nanoSIMs, but you'll notice that's no hybrid slot there - storage can't be expanded, it's either 64GB or 128GB, whatever you get from day one. The Galaxy S7 edge, on the other hand, will happily take Samsung's 256GB microSD cards (just as happily as any other microSD card) for a maximum of 320GB if you've opted for the 64GB storage version. There are also dualSIM versions of the Samsung flagship too, with a hybrid slot.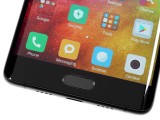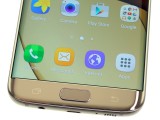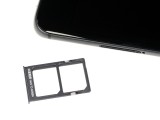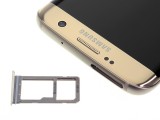 Home, sweet home: Mi Note 2 • Galaxy S7 edge • 2x nanoSIMs on the Mi Note 2 • nanoSIM and microSD
Samsung was being stubborn in refusing to adopt the Type-C port until last minute and the S7 edge comes with a regular microUSB connector. The Mi Note 2 is better futureproofed with its Type-C connectivity. It also scores points for its IR blaster on top - a feature Samsung ditched with the S6 edge+/Note5 to likely never be seen again on its flagships. Both phones have 3.5mm jacks, just saying.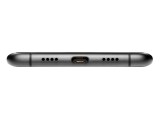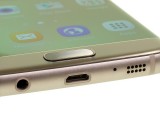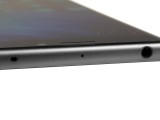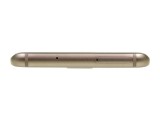 Type-C on the Mi Note 2 • old-school microUSB on the S7 edge • IR blaster - check • nope, none here
Cheaper, but just as good: Aaaalmost. The Mi Note 2 looks and feels as premium as the S7 edge, and we appreciate the serious design. And the IR blaster, and Type-C port. But the lack of storage expansion and waterproofing lets it down.
Screen
It's about the curves here, first and foremost - the displays on both devices have rounded edges on the sides - but make sure you look deeper, because there's a lot setting them apart.
Both phones are using OLED displays, only differently sourced ones. Samsung, being Samsung, has fitted the S7 edge with one of its own cutting-edge Super AMOLED panels, while the Mi Note 2 relies on an LG-made unit.
The Galaxy S7 edge is equipped with a 5.5-inch display with QHD resolution, resulting in a pixel density of 538ppi. The Mi Note 2, on the other hand has a larger 5.7-inch diagonal and fewer pixels - its resolution is FullHD, for a pixel density of 386ppi.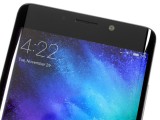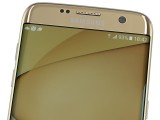 Mi Note 2's 5.7-inch display could have been sharper • The S7 edge sets the standard here
Both panels have a similar subpixel arrangement. Samsung calls it Diamond Pixel and in its case it means twice as many green subpixels as the other two colors, while the Mi Note 2 packs twice as many blue subpixels as red and green ones.
There's an inherent disadvantage to such a subpixel pattern which lies in the fact that three dots of each primary color don't form one pixel and subpixel rendering needs to be employed. That can lead to not ideally sharp straight lines and fuzzy tiny texts. Samsung combats the issue with brute force by using more pixels and it works - the pixels are so tiny you can't see them. Not so on the coarser Mi Note 2 display where you could spot the diagonal patterns.
Now that we've covered the Mi Note 2's major disadvantage in this clash, let's move on to the tests. In terms of maximum brightness, the Mi Note 2 can't even match the S7 edge, when the Samsung flagship is in Manual mode. Flip the Auto toggle and the S7 edge can get a huge boost in bright conditions - 610 is a lot of nits. The Mi Note 2's minimum brightness is not great either - at close to 20nits it may be too bright for night time browsing, whereas the S7 edge can go as low as 1.8nits.
The S7 edge also has truly infinite contrast - when displaying pure black it just keeps the pixels off, like a true AMOLED. On the Mi Note 2, on the other hand, we did measure some illumination when displaying black - it's ever so slight and still results in an exceptionally high contrast, just not on par with the S7 edge.
Display test
100% brightness
Black, cd/m2
White, cd/m2
Contrast ratio
Xiaomi Mi Note 2
0.005
341
68200
Samsung Galaxy S7 edge
0.00
392
∞
Samsung Galaxy S7 edge max auto
0.00
610
∞
In our sunlight legibility test the S7 edge posts the second best number we've seen, a little bit behind Samsung's own S6 edge+ from last year. Not so for the OLED panel in the Mi Note 2, which is bested not only by AMOLEDs but also by many of the good LCDs.
Sunlight contrast ratio
Samsung Galaxy S6 edge+
4.615
Samsung Galaxy S7 edge
4.439
OnePlus 3
4.424
Samsung Galaxy S7
4.376
HTC One A9
4.274
Samsung Galaxy Note7
4.247
Samsung Galaxy A3
4.241
OnePlus 3T
4.232
Google Pixel XL
4.164
ZTE Axon 7
4.154
Samsung Galaxy S6 edge
4.124
Samsung Galaxy Note5
4.09
Huawei Nexus 6P
4.019
OnePlus X
3.983
Vivo Xplay5 Elite
3.983
Apple iPhone 7
3.964
Oppo R7s
3.964
Huawei P9 Plus
3.956
Samsung Galaxy A7 (2016)
3.918
Samsung Galaxy C5
3.911
Samsung Galaxy C7
3.896
Samsung Galaxy A5
3.895
Samsung Galaxy J7 outdoor
3.879
Samsung Galaxy J2 outdoor
3.873
Samsung Galaxy A8
3.859
Samsung Galaxy A9 (2016)
3.817
Motorola Moto X (2014)
3.816
Samsung Galaxy J7 (2016) outdoor mode
3.802
Xiaomi Redmi Pro
3.798
LG V20 Max auto
3.798
Sony Xperia XZ
3.795
Samsung Galaxy A5 (2016)
3.789
Apple iPhone 6s
3.783
Meizu Pro 5
3.781
Microsoft Lumia 650
3.772
Samsung Galaxy J7 (2016)
3.756
Oppo F1 Plus
3.709
Vivo X5Pro
3.706
Sony Xperia X Compact
3.694
Apple iPhone SE
3.681
Huawei Mate 9
3.68
Samsung Galaxy A7
3.679
Meizu PRO 6
3.659
BlackBerry Priv
3.645
Apple iPhone 7 Plus
3.588
Apple iPhone 6s Plus
3.53
Motorola Moto Z Play
3.526
Samsung Galaxy J3 (2016) outdoor mode
3.523
Samsung Galaxy J3 (2016)
3.523
Acer Jade Primo
3.521
Microsoft Lumia 950
3.512
Oppo R7 Plus
3.499
nubia Z11
3.466
Samsung Galaxy J7
3.422
Meizu MX5
3.416
LG V20
3.402
Oppo R9s
3.352
Oppo R7
3.32
Xiaomi Mi 5s
3.276
Samsung Galaxy J2
3.235
Sony Xperia X Performance
3.234
Xiaomi Mi Note 2
3.228
Motorola Moto X Play
3.222
Huawei P9
3.195
Lenovo Vibe Shot
3.113
Motorola Moto X Force
3.105
LG Nexus 5X
3.092
Huawei Mate S
3.073
Microsoft Lumia 640 XL
3.065
Sony Xperia X
2.989
Huawei Mate 8
2.949
Xiaomi Redmi 3S
2.913
Sony Xperia XA Ultra
2.906
LG G5
2.905
HTC One S
2.901
Xiaomi Redmi 3s Prime
2.893
Xiaomi Mi 5s Plus
2.884
Sony Xperia Z5
2.876
Microsoft Lumia 550
2.851
Xiaomi Redmi 3 Pro
2.803
Sony Xperia Z5 compact
2.784
Meizu MX6
2.751
LG V10
2.744
Xiaomi Redmi 3
2.735
Sony Xperia M5
2.69
Huawei P9 Lite
2.679
Xiaomi Redmi 4 Prime
2.679
Vivo V3Max
2.659
Xiaomi Mi Mix
2.658
Xiaomi Mi 4i
2.641
Sony Xperia XA
2.609
Motorola Moto G4 Plus (max auto)
2.582
Motorola Moto G4 Plus
2.582
Xiaomi Mi 4c
2.574
LeEco Le Max 2
2.567
Asus Zenfone 3 ZE552KL
2.563
Microsoft Lumia 640
2.563
Lenovo Moto G4
2.544
Oppo F1
2.528
Sony Xperia Z5 Premium
2.525
Huawei Honor 7 Lite / Honor 5c
2.506
Sony Xperia M4 Aqua
2.503
Oppo F1s
2.481
Motorola Moto G
2.477
Lenovo Vibe K5 Plus
2.473
Huawei G8
2.471
Huawei nova
2.467
Sony Xperia Z
2.462
Lenovo Vibe K5
2.459
Meizu m3 max
2.447
Huawei Honor 7
2.406
Sony Xperia E5
2.386
ZUK Z1 by Lenovo
2.382
HTC 10
2.378
Samsung Galaxy J5 (2016)
2.378
Meizu m1 note
2.362
Huawei nova plus
2.329
HTC One E9+
2.305
Alcatel One Touch Hero
2.272
Apple iPhone 4S
2.269
Lenovo Vibe K4 Note
2.254
Sony Xperia C5 Ultra
2.253
Xiaomi Redmi Note 3 (MediaTek)
2.249
Sony Xperia C4 Dual
2.235
Xiaomi Mi Note
2.234
Motorola Moto G (2014)
2.233
LG Nexus 5
2.228
Huawei P8
2.196
Huawei Honor 6
2.169
Xiaomi Redmi Note 2
2.166
OnePlus Two
2.165
HTC One X
2.158
LG Aka
2.145
Xiaomi Redmi Note 4
2.145
Archos 50 Diamond
2.134
Xiaomi Redmi Note
2.119
Acer Liquid X2
2.084
Huawei P8lite
2.078
Moto G 3rd gen max manual
2.026
Xiaomi Mi Max
1.996
Sony Xperia E4g
1.972
OnePlus One
1.961
Meizu m3 note
1.923
Meizu m2 note
1.892
BlackBerry Leap
1.892
ZTE Nubia Z9 mini
1.759
Sony Xperia U
1.758
Asus Zenfone Selfie
1.68
Motorola Moto E (2nd Gen)
1.675
ZTE Nubia Z9
1.659
Jolla Jolla
1.605
Motorola Moto E
1.545
Sony Xperia M
1.473
HTC Desire C
1.3
Sony Xperia C
1.283
Meizu MX
1.221
Sony Xperia E
1.215
As for color reproduction, the Mi Note 2's default color mode results in an average DeltaE of 5.4 with a maximum of 8.7 - better numbers than the S7 edge's 7.2 and 12.4. Both phones have more color-accurate modes, though, and in the best one the Mi Note 2 manages an average DeltaE of 2.7, compared to the S7 edge's super-precise 0.8. It's worth pointing out though, that the Mi Note 2 is only accurate when viewed head-on - at any other angle it's a marred by a strong bluish tint.
Cheaper, but just as good: Nope, not by a long stretch. The Galaxy S7 edge's display is superior in every respect - resolution, brightness, contrast, color accuracy.
Battery
The Samsung Galaxy S7 edge packs a 3,600mAh battery - quite a lot by Samsung flagship standards. The ill-fated Note7 had a smaller 3,500mAh battery for a larger 5.7-inch diagonal. The 5.7-inch Mi Note 2 holds even more juice - 4,070mAh.
As for battery life, the Mi Note 2 does a respectable job scoring a 92h Endurance rating. It's particularly efficient in video playback where it'll last more than 15 hours before calling it quits. 3G voice call longevity won't be an issue either, with almost 28 hours on the clock before the battery calls it quits. It's not as great on the web though - less than 9 and a half hours.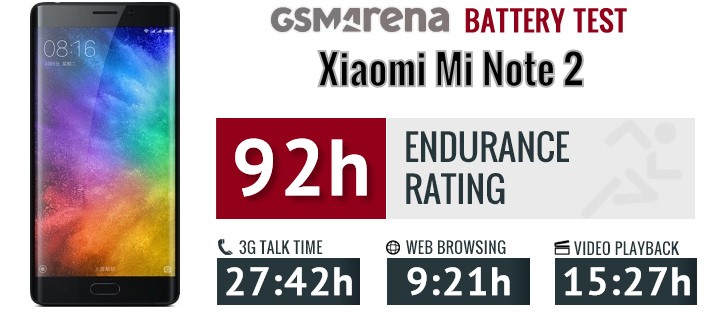 We've tested both versions of the S7 edge - one with the Exynos 8890 chipset and one with the Snapdragon 820, and they do produce quite different results.
It's the Exynos that is more energy efficient, outlasting the Snapdragon in all tests. While the 'international' version does a few minutes over 20 hours in video playback test, the Snapdragon-powered S7 edge 'only' lasts 17h - still an hour and a half more than the Xiaomi phablet.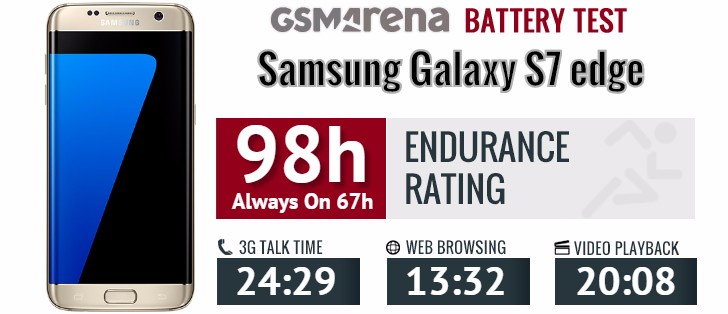 In Web browsing the S820 S7 edge is a bit of a letdown with its 10 hours - better than the Mi Note 2, but nowhere near the Exynos' 13:32h. Neither S7 edge can match the Mi Note 2's voice call longevity.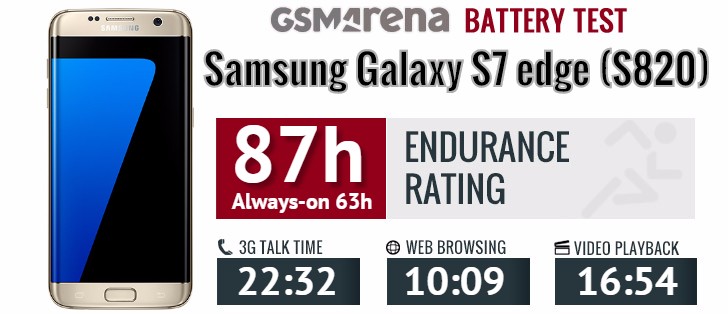 Cheaper, but just as good: Yes, or sort of, depending on which version S7 edge you're comparing to. The Mi Note 2 outlasts both in voice calls, and is close to the S820 S7 edge in the other disciplines, but the Exynos version is hard to beat overall.