Xiaomi has launched a lot of non-smartphone products lately, as its portfolio keeps on expanding. The latest thing we've seen from the Chinese company that isn't a smartphone is the Mi Drone, unveiled last month.
What's next then, you ask? Well, according to what a couple of new teasers hint at, that could turn out to be a smart bicycle. Let's tentatively call it the Xiaomi Mi Smart Bike.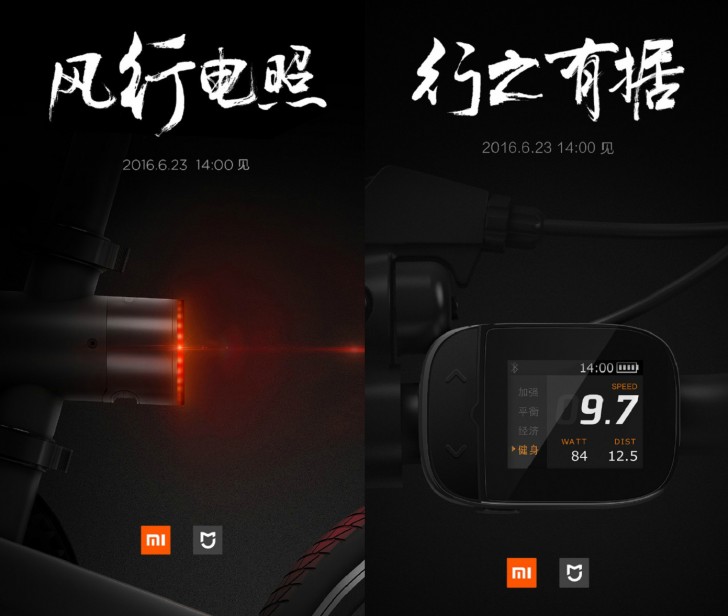 It's apparently due to become official at an event on June 23, which is this Thursday. Xiaomi has so far only outed the two teasers you can see above, but they paint a pretty clear picture. The one on the left has part of a tyre in it, which is probably the rear one given the presence of the red tail light in the picture too.
The teaser on the right is all about the bike's integrated computer, which will give it the smarts. This looks like it will connect to your phone via Bluetooth, and it tracks your distance, speed, and we assume many more parameters. It will sit on the bike's handle, obviously.
No other details about the Xiaomi Bike are known at the moment, but there's no need to fret as it will be announced in just a couple of days.
?
hi I came from the future..
J
Display will be rigid water proof.
D
I hope it doesn't track location... :D LOL... Wouldn't that be very highly predictable?
ADVERTISEMENTS