We don't get to review a lot of tablets these days, electronics companies have mostly shifted their focus to smartwatches, headphones and other gadgets to supplement their smartphone sales. But some folks still have room in their lives for a tablet, right?
If you are looking to spend €350 on a new tablet, check out the Xiaomi Pad 5, which was announced earlier this year in China and is now finally expanding to global availability. A quick note: the slate will be available with a €50 discount during the first 24 hours of availability.
Speaking of China, there was also a Pad 5 Pro model, but this one isn't it. So we're looking at a Snapdragon 860 chipset, which isn't the fastest, but it will beat the 750G found inside the Galaxy Tab S7 FE, for example. And that one is a full €200 pricier.
The €350 price is for the base model with 6 GB of RAM and 128 GB storage, by the way. For €50 more you can double the built-in storage (there's no microSD slot, so you can't change your mind later).
This tablet is also compatible with the Xiaomi Smart Pen, though it will be sold separately for €100. We did receive one to test, so we'll report back on whether you're missing much if you decide not to spend that much on it. For now we can tell you that the stylus snaps on the tablet magnetically and starts charging, so you don't need to plug it into anything.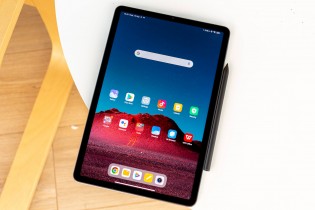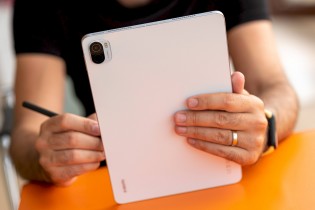 The Xiaomi Smart Stylus attaches magnetically to the tablet
Unfortunately, the keyboard cover will not be available globally, instead launching only in select markets (and we don't yet know which those are, nor how much it will cost). It's a shame it won't get a wider release since the tablet is already available from some retailers and it could have made for a helpful tool for students if paired with a keyboard (we're in the "back to school" part of the year after all). Of course, there is nothing stopping you from connecting a Bluetooth keyboard (well, you will need to get a tablet stand too).
While we found a 22.5W charger when opening the box, the tablet supports up to 33W charging, so if you have a more powerful adapter for one of your phones you can cut the charging time a bit.
If you're not going to use the tablet for study or work, you may as well have some fun. The 8,720 mAh battery is good for around 16 hours of video playback or around 10 hours of gaming.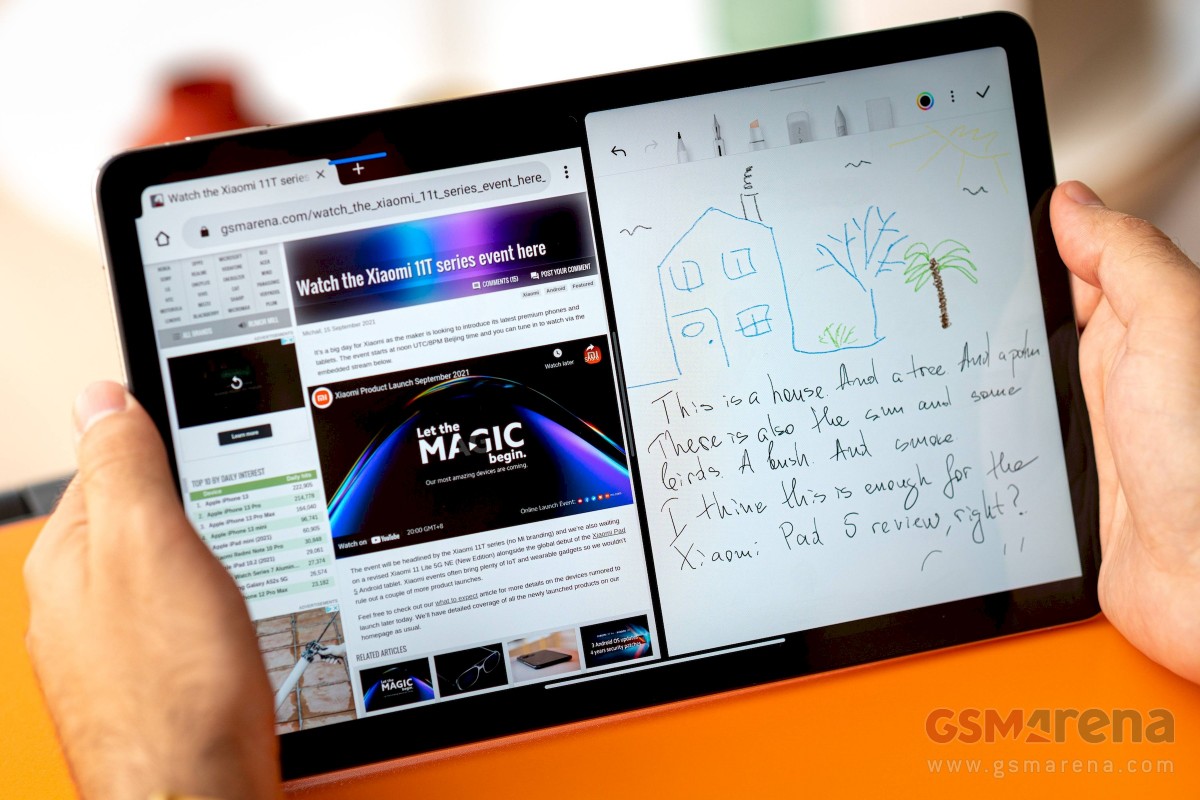 Split screen multitasking
In both cases you'll enjoy the sound of quad speaker with Dolby Atmos and Hi-Res Audio support. The Pro tablet has eight speakers, but at least these four sound quite loud. There is no headphone jack, but you can use wireless headphones (ideally ones with Hi-Res Audio Wireless support).
And did we mention that the 11" display has 120 Hz refresh rate for smooth UI operation and content and software that support it? Even if there aren't too many games that do 120 Hz, the high refresh rate helps give instantaneous feedback when using the stylus making for a more natural experience.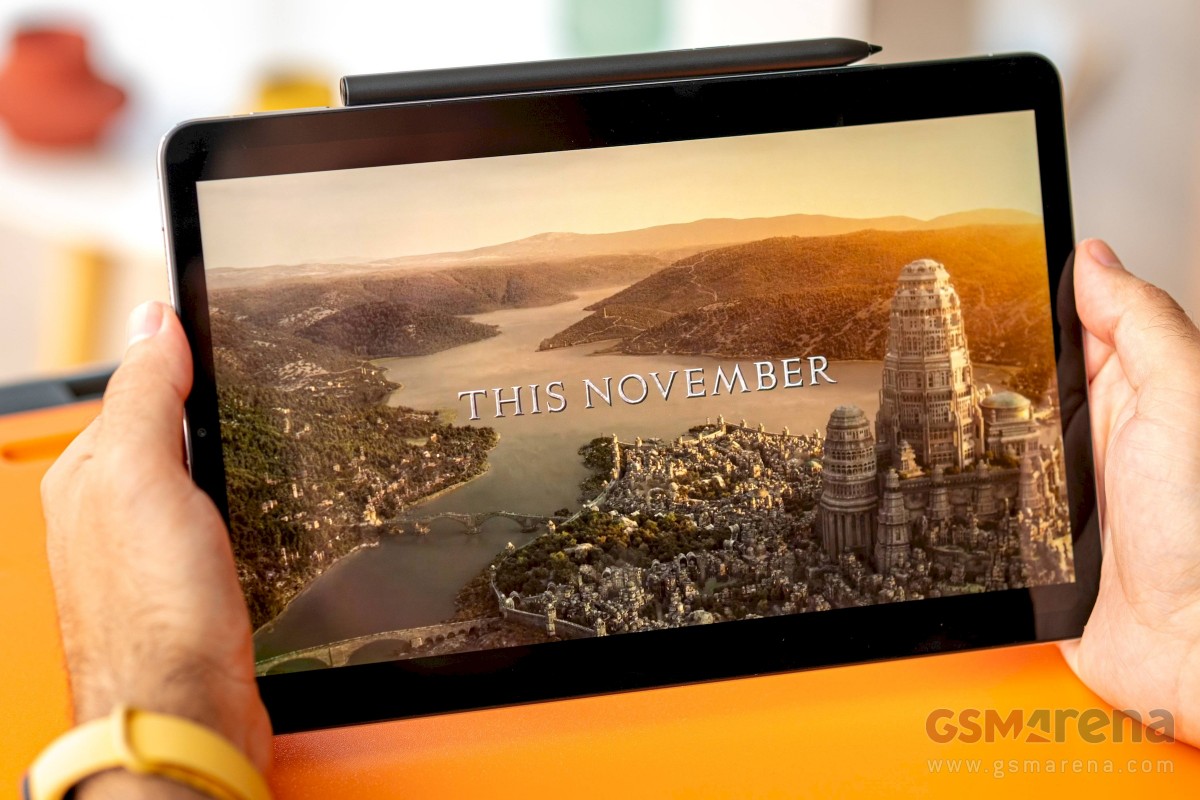 This is an LCD with 2,560 x 1,600 px resolution, making for a sharp image (275 ppi). Also, it supports Dolby Vision and HDR10 for compatible content (we'll check if it has the necessary Widevine support for high resolution video streaming). The 500 nits brightness isn't stellar, but since most tablets are used indoors, it isn't much of a concern anyway. The panel has 16:10 aspect ratio, we find that to be a good middle ground between watching videos and reading text.
The 8 MP camera on the front will handle all the video calls that the current work/study from home reality requires. There is a 13 MP camera on the back too, a lot less impressive than the 50 MP snapper on the Pad 5 Pro 5G, but we can't remember the last time we took a photo with a tablet instead of our phone.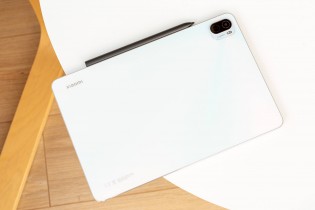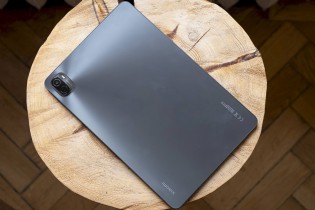 The Xiaomi Pad 5 will be available in Pearl White and Cosmic Gray (we have the White one)
Anyway, the Pro tablet not being available globally means that there is no mobile data connectivity option (the Pro is also powered by the faster Snapdragon 870). Again, most tablets are used at home, so that shouldn't be too much of an issue.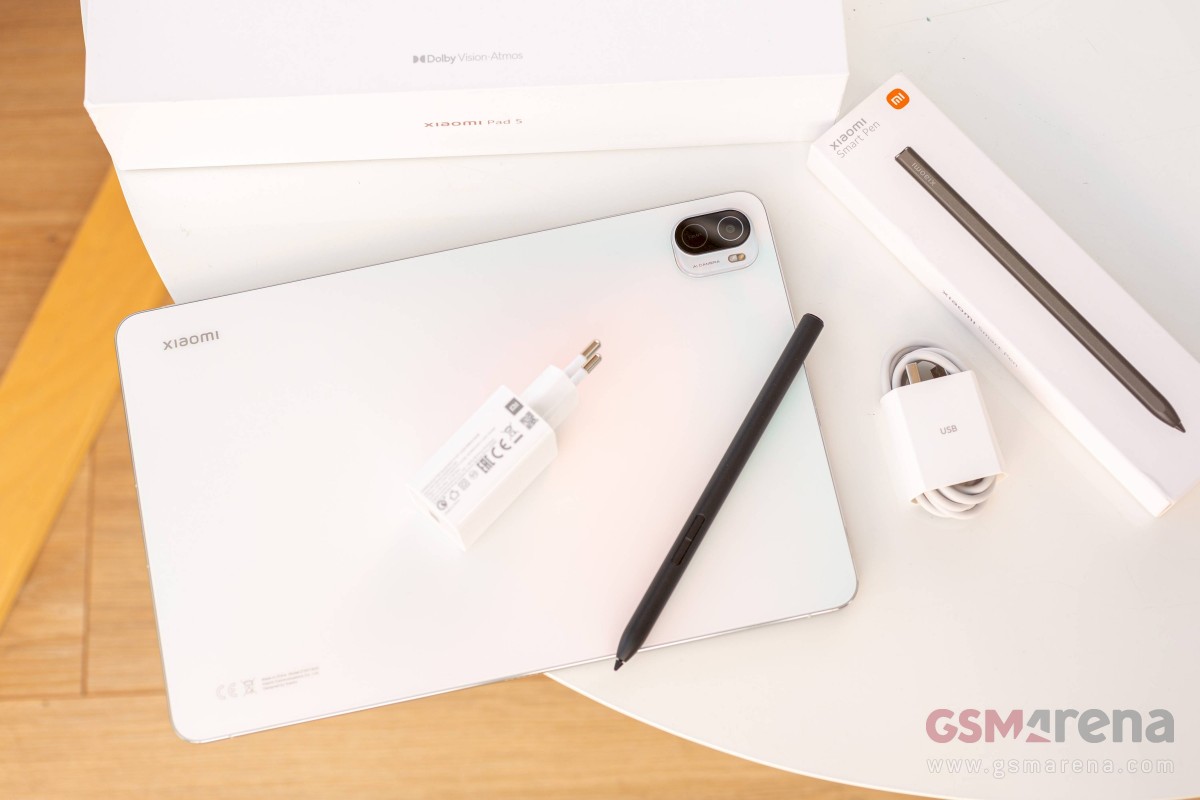 The 22.5W charger came with the Xiaomi Pad 5, the stylus will be sold separately
?
Same. Does anyone know solution to this?
N
Do you have the global rom or chinese one? The chinese one will still present problems even if you have the playstore. In the global rom, I haven't had any problems with netflix. It doesn't revert back to Widevine L3 or crashes.
ADVERTISEMENT