Xiaomi patents a notched phone with dual selfie camera on the bottom
In a day like April Fools' you would expect all kinds of shenanigans from tech companies. You would think a smartphone with dual selfie cameras in a notch on the bottom side of the screen sounds like a joke, but the actual funny part is that this is real patent Xiaomi requested from the World Intellectual Property Organisation (WIPO).
But wait, there's more - it also licensed a version where the shooters are going in the bottom corners. Just check out the renders, provided by LetsGoDigital.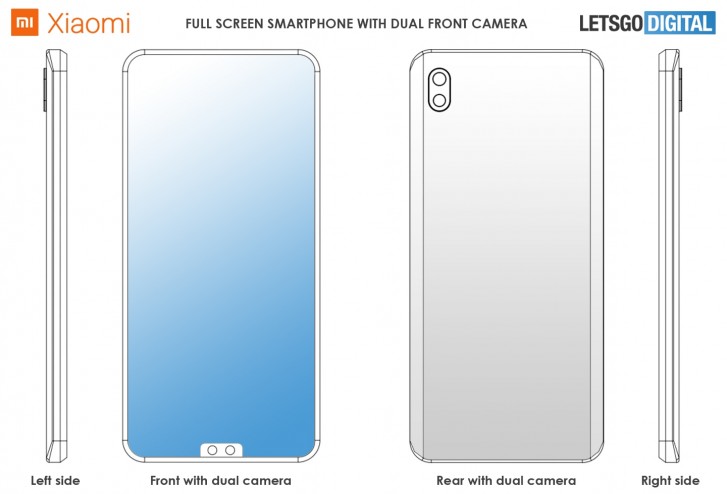 The license is in the WIPO database with actual registration number and identification code where we see a filing date of May 25, 2018, so this is pretty much a real thing. The schematics also reveal a dual camera on the back and bezel-less front panel, aside from the apparent camera placements.
Less exciting but similarly unusual takeout from the listing is that Xiaomi also patented two camera cutouts in the top corners. Looking closer into the listings, you can see they are indeed two different variants, with the one with the cameras on the bottom using the display as a speaker in a similar fashion to the Xiaomi Mi Mix or the Huawei P30 Pro.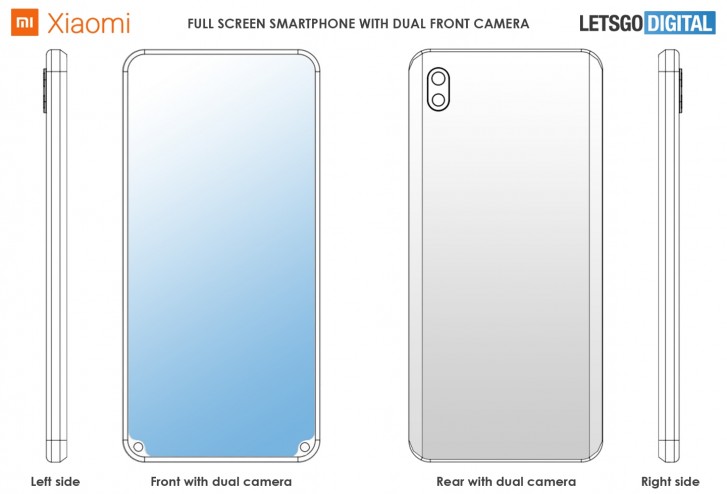 Companies usually patent all kind of wacky designs just in case no one else snatches them and makes a profit out of them, so let's hope this solution is one of those and never sees the daylight.
Via (in Dutch)