Poco has a dual-camera on the back, of course
There can't be a flagship today without a dual-camera on its back. Or triple. Or soon - quadruple. And naturally, the Pocophone F1 has a dual-camera - the primary sensor is the same as on the Mi 8, while the secondary is just a 5MP eye for depth information.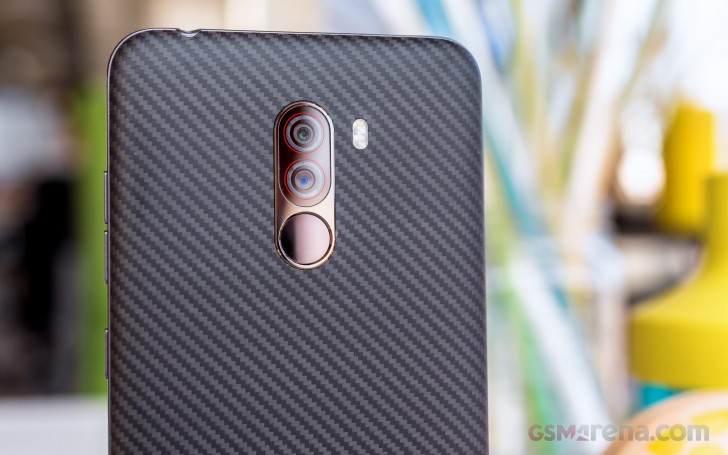 Back to the main camera - it uses Sony's IMX363 sensor - that means it's a 12MP shooter with large 1.4µm pixels and dual pixel phase detection autofocus. The lens has a reasonably bright f/1.9 aperture. Optical stabilization is not available on the Pocophone though.
Finally, a dual-LED flash completes the camera specs.
The camera has the modes arranged side by side for you to change by swiping left and right. Sadly, swiping up/down doesn't switch between front and rear camera - there's a button for that. There are toggles for flash mode, HDR, and AI (sigh...), a set of filters and a hamburger shortcut to the settings.
A manual mode is at your disposal too, and in here you can adjust white balance (presets and light temperature), pick a shutter speed (1/1000s to 32s) and ISO (100-1600). You can also set your own focus (in 1-100 'units' between close-up and infinity) and there's focus peaking to help you with that.
Image quality
The image quality is excellent in broad daylight - photos are sharp and detailed, and noise is almost non-existent, and the contrast is superb. The colors are accurate and lively. The dynamic range is nothing short of stunning, and we never had to use HDR. The Auto HDR won't even trigger in most scenes - it simply doesn't need to as much as on other phones!
Just like on the Mi 8, the Pocophone F1 offers an AI option for the camera. But unlike the Mi 8, the F1's AI doesn't oversaturate the colors or increase the contrast unnesesarily. In fact, we weren't able to find much difference between the AI and non-AI samples.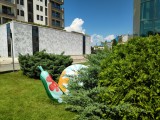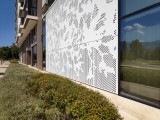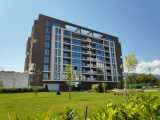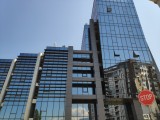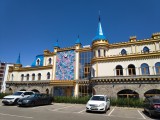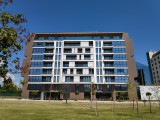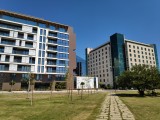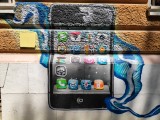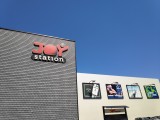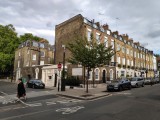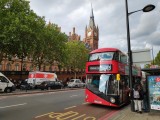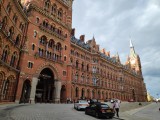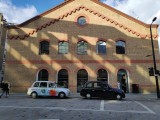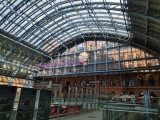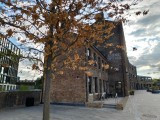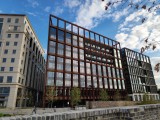 Pocophone F1 12MP camera samples
For those rare occasions where either Auto HDR reacts or you turned it on, you'll get a picture with restored highlights and improved resolved detail in the shadows.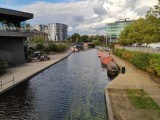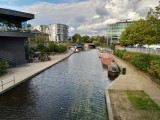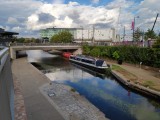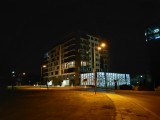 HDR off • HDR on • HDR off • HDR on
The low-light shots turned out a bit disappointing - depending on whether you left the Auto HDR on you'll get either soft or sharp but noisy images.
When the Auto HDR is on at night, it will always shoot an HDR shot. Unfortunately, there is some heavy noise-reduction going on, and it smears some of the fine detail. You can see what's in the picture, just don't expect much detail when you zoom in.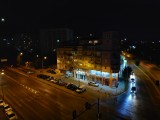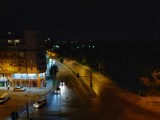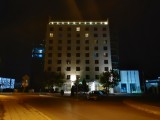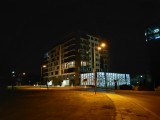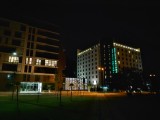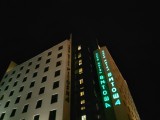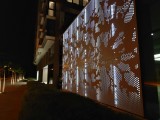 Pocophone F1 12MP low-light HDR samples
The regular night photos shot without HDR are noisiy, but they are sharper and with more fine detail. We strongly advise to disable the Auto HDR option for such low-light scenes.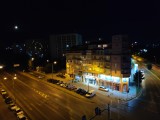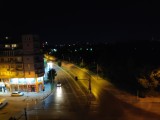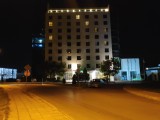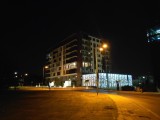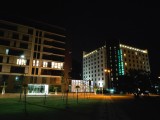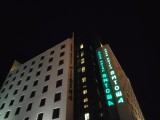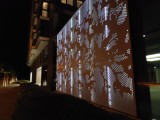 Pocophone F1 12MP low-light samples
Sometimes we also got blurry images due to the lack of optical stabilization, but those were rare occasions. The f/1.9 aperture is bright at night and makes up for the lack of OIS, though exactly this omission is what stopped the Poco from delivering as excellent night shots as the Mi 8 was capable of taking.
You should check how the Pocophone F1 does against the Mi 8 and OnePlus 6 in our Photo Compare Tool. We've pre-selected these two, but you are free to pick any other phone to compare it against.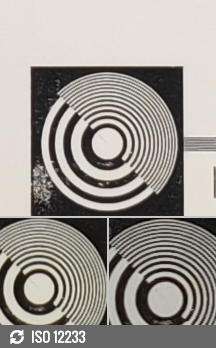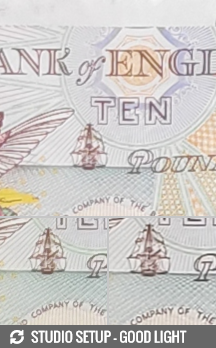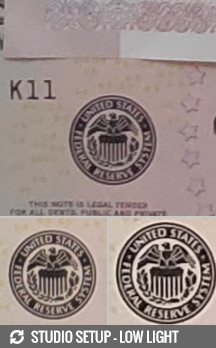 Pocophone F1 vs. Mi 8 vs. OnePlus 6 in our Photo compare tool
Portrait Mode
The Pocophone F1 uses the combination of the two cameras to shoot the trendy Portrait shots. This works best when you're shooting a well-lit person or an object which stands out against the backdrop.
The photos turned out pleasant with mostly accurate shapes and blur effects. There are occasions where wrong details get blurred - like hair or parts of the face, but that's probably because of the busy scenes. As we mentioned above - it's better to have a background which is not so busy and shoot in a well-lit environment - otherwise you'll get blurry and noisy shots.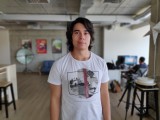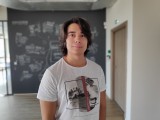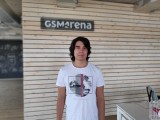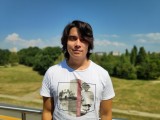 Pocophone F1 12MP Portrait samples
Selfies
The Pocophone F1 has a 20MP selfie camera with an f/2.0 aperture and fixed focus - the same shooter used on the Mi 8. The promo materials once again claim 1.8&microm pixel size, but don't get fooled by that. That's the effective size with the 4-in-1 binning in action. In any case, we didn't find it to be of any practical benefit. In good light, on the other hand, it takes stunningly detailed photos with nice skin colors.
It can also take blurred background selfies and does it quite proficiently too, with just the single cam.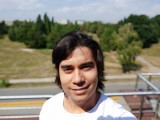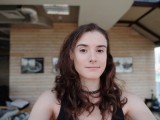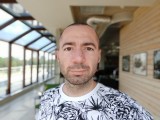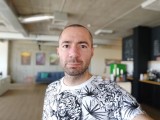 Pocophone F1 20MP portrait selfies
Video recording
The Pocophone F1 records video up to 4K, as any self-respecting flagship should. Most of them this year also offer 4K at 60fps, but the Poco doesn't - just 4K/30fps. In fact, there isn't even a 1080p/60fps - again, just 1080p/30fps.
The video bitrate is just shy of 42Mbps in 4K and 20Mbps in 1080p, while audio is recorded in stereo with a 192Kbps bit rate. That's when using the h.264 codec, though you do have the option to switch to the more efficient h.265.
We found both 4K and 1080p videos sharp, very detailed, and with excellent contrast. The color rendition is pleasantly vivid, without being over the top. The dynamic range is as impressive as on the still images.
There is electronic stabilization for the Pocophone videos and looking at the menus, it seems it should be capable of handling the 4K footage as well - the option doesn't get grayed out when you select 4K resolution. However, just like it was the case with the Mi 8, the shaky footage and the same field of view with the toggle in the off and on positions points to no EIS in 4K.
The stabilized 1080p videos, on the other hand, are super smooth and we didn't observe issues like wobbling or inability to catch up when panning.
We're providing you with unedited short samples to download and examine. There's one shot in 2160p (9s, 48MB), as well as a 1080p one (10s, 26MB).
Finally, be sure to check out how the Pocophone's rendition of our studio charts compares to that of other phones we've tested.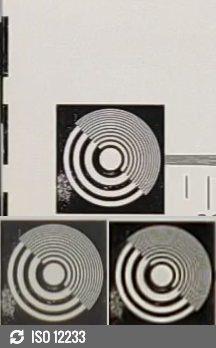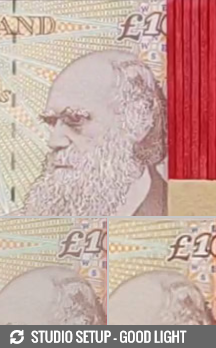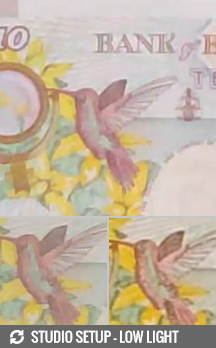 2160p: Pocophone F1 vs. Mi 8 vs. OnePlus 6 in our Video compare tool