Xiaomi puts up the XR, XS and XS Max for sale, and those aren't just phones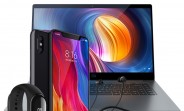 iPhones have never been what you'd call affordable and this year is no different with the iPhone XR, XS and XS Max. In China in particular, the latest Apple smartphones start at CNY 6499 ($946), CNY 8699 ($1266), and CNY 9599 ($1397), respectively.
But in China, there's also Xiaomi, and Xiaomi has its own XR, XS, and XS Max to offer. In a clear dig at Apple, the Chinese maker has put up electronics bundles named like the latest iPhones, and priced them the same as what Apple charges for them.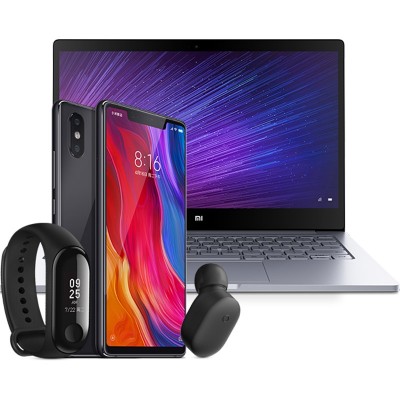 Xiaomi XR bundle
So for the price of the least expensive 2018 iPhone, Xiaomi's XR package includes a Mi 8 SE smartphone (in the highest 6GB/128GB trim), a 12.5-inch Mi Notebook Air (8GB/256GB), a Mi Band 3, and a Bluetooth handsfree.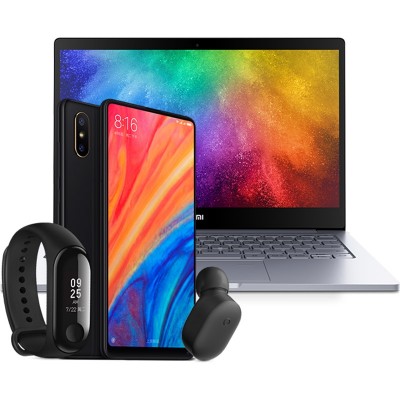 Xiaomi XS bundle
The XS bundle swaps out the Mi 8 SE for a Mi Mix 2S (8GB/256GB version), and includes the larger 13.3-inch Mi notebook Air. The Mi Band 3 and Bluetooth headset are still here.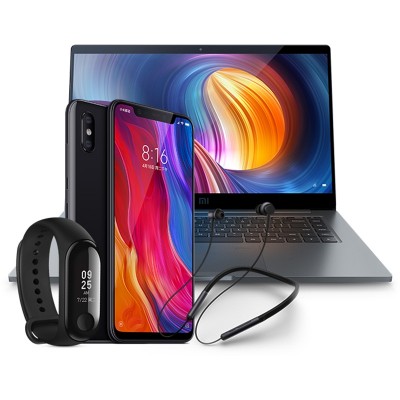 Xiaomi XS Max bundle
Now, instead of an iPhone XS Max with base storage, you can have the Mi 8 smartphone (6GB/128GB), the Mi notebook Pro (presumably the more affordable one with an MX150 GPU, it's not specified), the Mi Band 3 (of course), and a pair of neckband-style Bluetooth earbuds.
Xiaomi all the things. Sadly, China-only.
M
The Sharp Aquos Crystal failed where the Mi Mix succeded. After it's launch nothing happened. It was also a small phone, only 5" display, but a huge bottom bezel, crazy huge compared to the rest of the phone, the massive bezel real estate wasn't used...
ADVERTISEMENTS