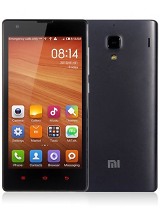 J
Overheating problem. Gets hot with light usage, shame, otherwise great phone.
r
Never regret while you own this little device, especially on their MiUi roms.. :p
C
I tried it for few days borrowed from my friend, it is a very good phone, well built body and the OS design is just great, very user-friendly. It even provides elder user mode for user who is not familiar with smartphone. It also has antivirus, performance management app built-in which you do not need to download 3rd party apps with adv booming your phone. I also like the part that you can download theme to change your phone outlay from Xiaomi Store, and of course you need to pay for some of it but there are always free themes for you to play around. The downside of this phone is only has 1 GB ram which I think it is not enough because the firmware itself already uses almost 500MB to run.
f2
I think this ohone is the best for range $200. With faster processor than g2 mini and xperia m2.

Xperia m2 : beautifull design
Lg g2 mini : more compact size

B
is It available in market????
will I buy it??
a true Opinion???

is its material quality is good????
G
you rated this device only with 3.

But as money/specs - This device is beating a lot of brands competitor.

The battery will keep you going all day long, and some extra for the night. If you are moderated in use, can keep you 24h easily.
Total of 5353 user reviews and opinions for Xiaomi Redmi 1S.