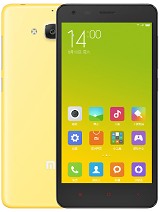 J
The design is a mix between iPhone, Samsung Galaxy, and Lumia
the front looks like an iPhone 6, the rounded corner radius.
The sides, the placement of buttons and the back cover mechanism are like Lumia 535.
The back (camera area) looks similiar to Galaxy S3.

Looks sweet anyway.
Z
sahilb911, 24 Dec 2014According to me all these companies like Samsung ,HTC, apple, Sony are just thinking of profit... moreIt's not just profit
Understand that those companies invest in RnD and, unlike XiaoMi, invest in their own technology development and manufacturing, plus having to spend a lot in patent portfolio and also maintaining a large workforce, things that smaller companies like XiaoMi can afford to worry less about since what research the big companies end up with trickle down to them, and being a Chinese brand, are outside the sales jurisdiction of the big companies from being not able to do anything they want
Batch manufacturing in small quantities with selling the items near cost is also something they can afford to do, since what they don't have to spend on (research, manufacturing, manpower), they can save money on
Once XiaoMi gets bigger, and get their own RnD wing, has a large workforce to maintain, has to purchase patent portfolios to expand out of China without having to worry about being sued, expect their products to become much more expensive as another startup replaces them in the price wars
m
Boybawang, 23 Dec 2014Hongmi, Redmi, Sounds like NoodlesAbout the redmi name sounds like noodle, actually the name redmi means red rice 'red:colour red' and 'mi: rice in chinese'
s8
According to me all these companies like Samsung ,HTC, apple, Sony are just thinking of profit nothing else ,they charge almost triple they spend on making their smart phones. But there are some companies who think of consumers also like xiaomi . there profit margin is literally meagure but their smart phones are much better than so called flagships like s6 etc. Their os is so innovative miui a lot better than shitty apple . their quality is also premium a lot lot better than shitty Samsung. I have been using xiaomi mi3 for the 6th month running and my experience is tremendous, I can't think of buying any other brand from now but xiaomi. I have used shiity s4 for 1 year whose experience I do not want to think again . I have used z1 its better than Samsung but xiaomi is a company all u guyz should take a look at. These innovative companies should also be given chance guyz they are worth the attention. According to me the best 2015 flagship is undoubtedly mi5 and I am pretty sure the cost of this smartphone will be just as any 2012 flagship of those just profit making companies
s
its of no use since the are no dealers of xiaomi in south east asia except in india which also is going get stop this early january..so xiaomi still long way to go....
Total of 3390 user reviews and opinions for Xiaomi Redmi 2.