Camera and image quality
For the most part, the Redmi 5 shares a camera configuration with its bigger Redmi 5 Plus sibling. It uses the exact same 12MP sensor with 26mm f/2.2 lens and 1.25µm big pixels. Phase detection autofocus is also untouched.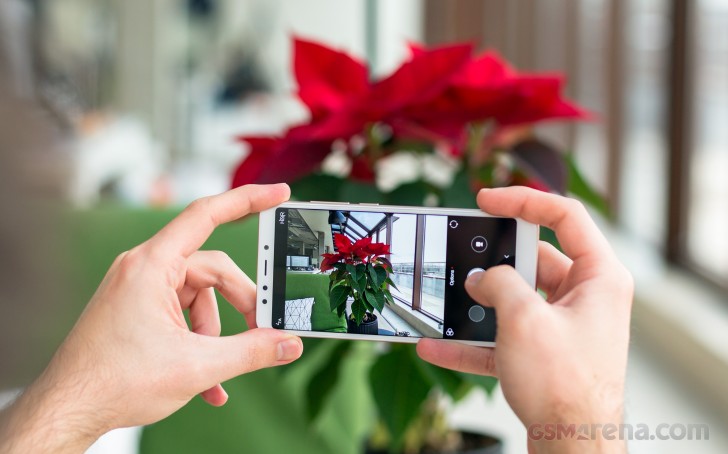 This approach makes sense in the grand scheme of things. We can only assume Xiaomi's cost analysis put the extra R&D for implementing a cheaper camera module at more than the extra value of the better sensor altogether. This theory is kind of backed-up by the lack of a dual-LED flash setup on the smaller Redmi 5. As a cost-saving measure, it only got a single LED, without really disturbing the rest of the camera setup.
Hence, we can likely expect the two phones to also share overall camera performance and processing traits. But, before we get into that, let's look at the camera UI.
The camera viewfinder is a pretty typical Xiaomi affair - a clean main interface, with a toggle for HDR (sadly, no auto setting) and the flash toggle on the left and not much else.
There are 17 filters available with live previews. The camera also offers quite a few different shooting modes - Panorama, Timer, Audio, Straighten, Manual, Beautify, Tilt Shift, and Night (HHT) as well as the camera settings. Unfortunately, the Manual mode lets you tweak only ISO (100-3200), and white balance, but not shutter speed or focus.
Still image quality on the Redmi 5 is decent, perhaps even above average for the price range it contends in.
F/2.2 is a pretty dark lens, so noise is expected and there are definitely plenty of reduction artifacts scattered throughout most of the frames. Still, it is far from the worst we have seen, especially from a budget phone.
Dynamic range is on the low side, but the colors are actually pretty pleasant. Far from accurate, but pleasant to look at. We took a few close-up shots inside, with controlled lighting and we have to say the Redmi 5 does a very decent macro job. Even without a portrait mode, there is still wiggle room for experimenting with some bokeh effect.
As already mentioned, there is no Auto HDR mode on the Redmi 5. You have to toggle it on or off yourself. A real shame, since Xiaomi's implementation is actually very good. It is subtle, but still does the best it can save details in shadows and blown-out parts of the frame, as any good HDR should.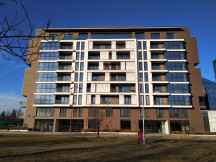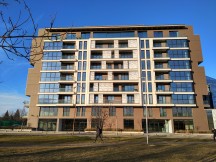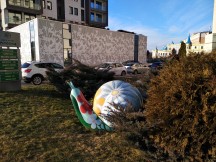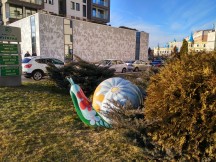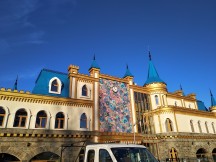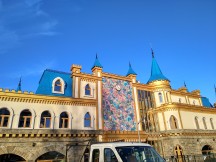 HDR Off • HDR On • HDR Off • HDR On • HDR Off • HDR On
Of course, some scenes lend themselves better to this kind of correction than others.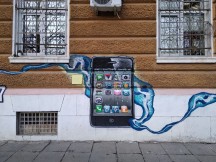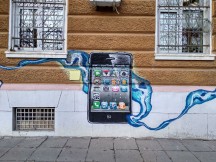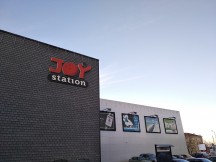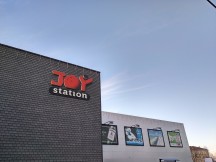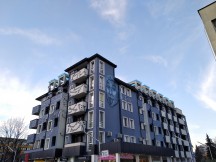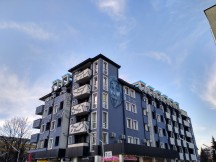 HDR Off • HDR On • HDR Off • HDR On • HDR Off • HDR On
As you can imagine, there is only so much software can do about low-light shots with an f/2.2 lens and no stabilization. Still, the samples we got from the Redmi 5 are serviceable, for the most part. You do have to be patient with the focus, which is even slower and more stubborn to reestablish when the light goes down. Not that it's lightning quick even under studio lighting to begin with. Also, expect plenty of noise and softness in low light.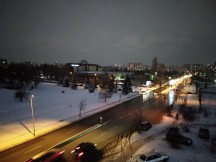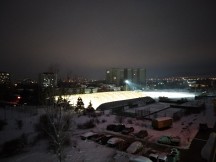 Xiaomi Redmi 5 low-light samples
If you leave the automatic HHT mode enabled - it enhances the low-light samples - you will get much less noise in the images but most of the photos won't benefit from much more detail or higher contrast. Still, we prefer less noise and we suggest keeping this option on.
The Redmi 5 captures really nice panorama shots. There is plenty of resolution and no signs of stitching anywhere on the frame. Dynamic range and colors are on par with regular stills.


Xiaomi Redmi 5 panorama sample
You can also see how the Redmi 5 stacks up against competition in our camera compare tool. There is a vast selection of devices to choose from in our database.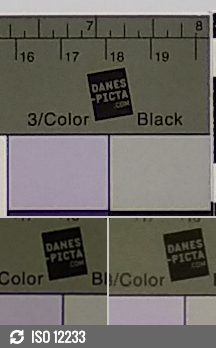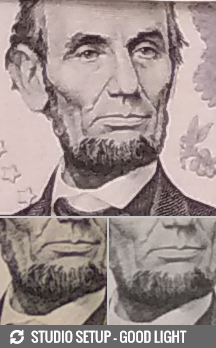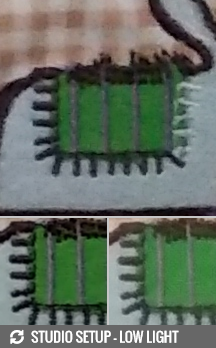 Xiaomi Redmi 5 vs Xiaomi Mi A1 vs Xiaomi Redmi 4 in our Photo compare tool
We also tested out the 5MP front-facing camera. The images came out with adequate detail, though a little bit noisy, but with high contrast, and pleasant colors. The dynamic range is about average.
For some advanced selfie maneuvers, you can check out the beauty mode. It is actually pretty advanced, complete with a Smart mode (which comes with three intensity setting) as well as a Pro mode (with individual sliders for "Slim", "Tone" and "Skin"). The default auto mode seem to produce relatively natural results, but you can really easily go overboard with any of the other settings.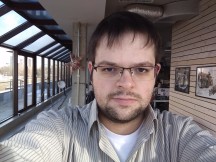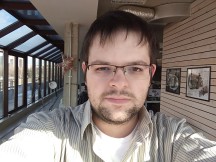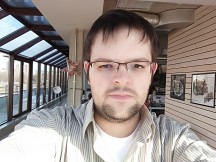 Beauty mode: Off • Smart • Full blast
Video
The video recording UI on the Redmi 5 is as bare-bones as they come. Still, it provides a dedicated and accurately cropped viewfinder, which is something we have learned not to take for granted. As far as advanced features go, there is only a special Time-lapse mode.
While the Snapdragon 450 might be pretty comparable to its 625 bigger brother in terms of raw performance, there seem to be some differences in the included ISP capabilities. Most-notably, the video recording on the Redmi 5 is capped at FullHD. And you can't even do 60fps. 30fps is all you have to live with.
Clips get recorded in standard MP4 format, with an AVC video stream at a steady 20 Mbps and 48 kHz stereo AAC audio. The latter is not particularly impressive. It peeks quite often and distorts input.
For whatever it's worth, however, video quality at the maximum 1080p resolution is actually pretty good.
It's a little bit over-sharpened for sure, but still a good effort from a budget phone.
You can download an untouched 1080p@30fps sample here (10s ~ 25MB).
And last, but not least, we imported video samples from the Redmi 5 into our camera compare tool for some further pixel-peeping.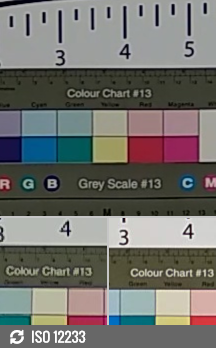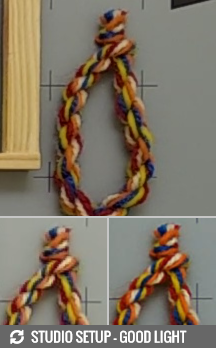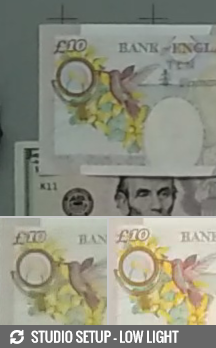 Xiaomi Redmi 5 vs Xiaomi Mi A1 vs Xiaomi Redmi 4 in our Video compare tool