The Xiaomi Redmi 7 has been available in India since April 30, but its price has stayed mostly the same. The smaller, more affordable Redmi 7A will launch on July 4 as a teaser on Flipkart just revealed.
Xiaomi has been tweeting teaser with various interesting facts about the Redmi A-phones. For example, the Redmi 4A, 5A and 6A combined sold over 23.6 million units. The Redmi 5A and 6A were best-sellers in India. In April they accounted for 48% of the $75-$100 segment in the country.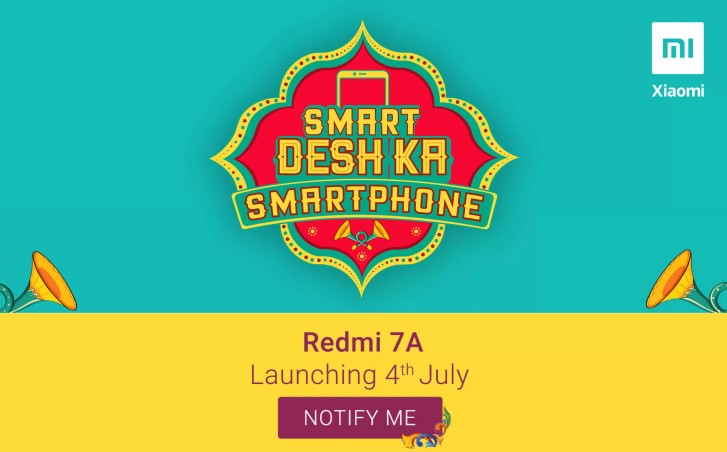 The most recent teaser hints at the new octa-core processor inside the Redmi 7A (its predecessors had quad-cores). The 7A has been available in China for months now, of course, so its specs are hardly a secret.
That said, Manu Kumar Jain promised that a feature will get a "massive" upgrade for the Indian version of the phone, but only gave a hint about what it could be – a feature everyone loved on the Redmi Note 7 and Mi A2.
An upgrade to Snapdragon 660 seems unlikely, but perhaps adding a second camera or faster charging is on the cards.
v
I bet on FP scanner. ASUS launched 2 phones w/ octa-core in this price range last October in India. The Zenfone Max M1 (ZB556KL) already had FPS at that time. It has better cameras as well with EIS and front-flash. So it is poss. Re...
?
If it comes with at least 3gb ram, usb-c, 4000 mAh, 14nm octacore, dual rear cam and it still sold for $100, it will be a budget slaying phone. It will be the go to smartphone for people that just need a functioning smartphone.