Design and ergonomics
The back design and accents on the back is what distinguishes the Redmi 9T from the Poco M3. Otherwise, both adopt some bold design decisions, but the Poco M3 has a bit more character.
The Redmi 9T has an all-plastic build, except for the front panel, which is protected by a Gorilla Glass 3 sheet, and it's not afraid to show it. The 9T carries its patterned polycarbonate back with pride - that's one aspect it certainly shares with the Poco M3.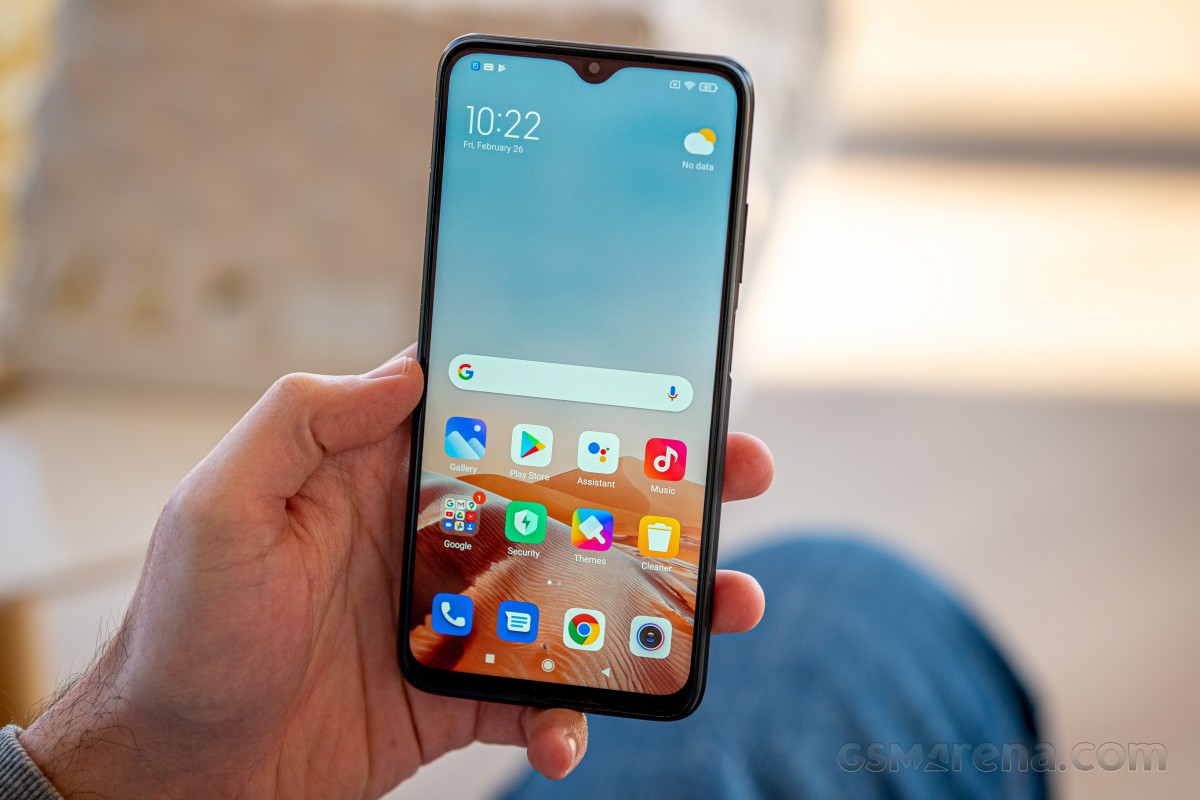 It has a big Redmi inscription on top and a concentric pattern across the back that leads the eye towards the camera module. It's a bit grippy and soft to touch at the same time, but it leans more towards the soft end of the spectrum. It's definitely better than glossy plastic or glass but don't expect a non-slippery surface.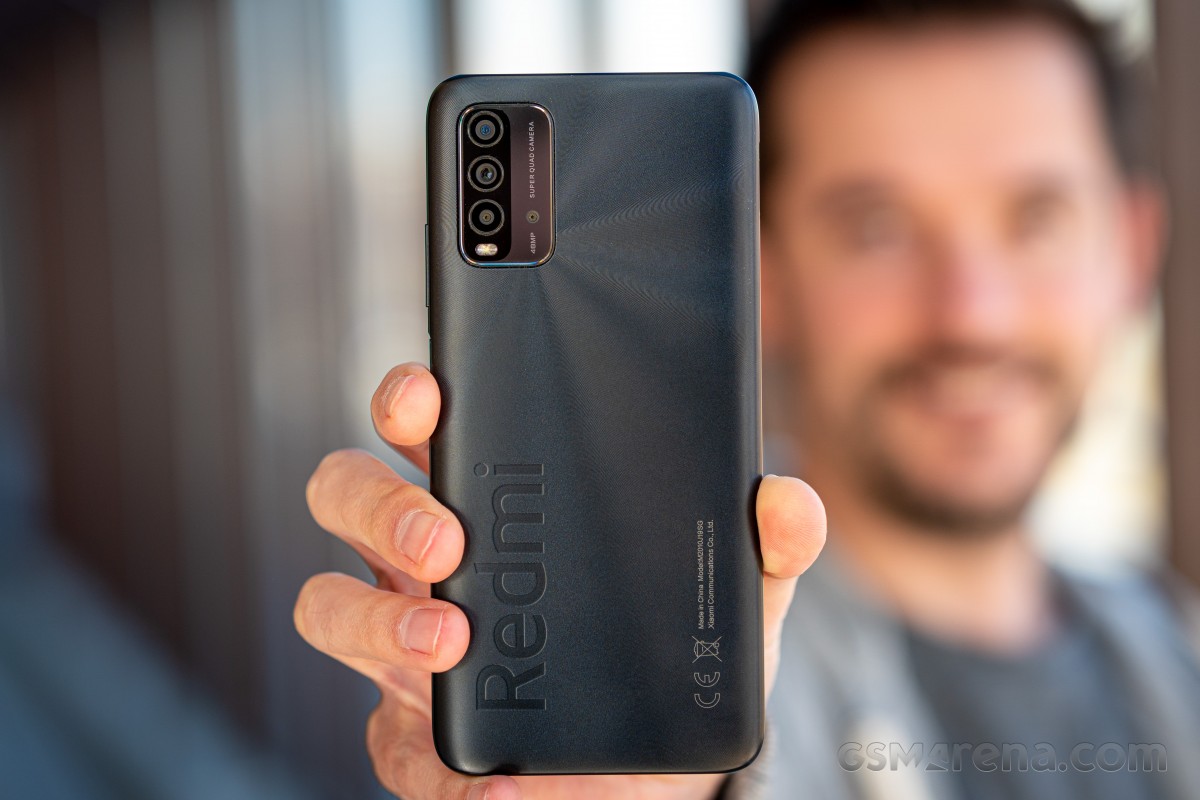 Two things that make the Redmi 9T stand out from the crowd are the water-repellent coating and the dedicated microSD card slot, which isn't shared with the two SIM card slots. Of course, the water-repellent coating doesn't mean water-resistant, but it will definitely withstand some rain and the accidental drop in a puddle.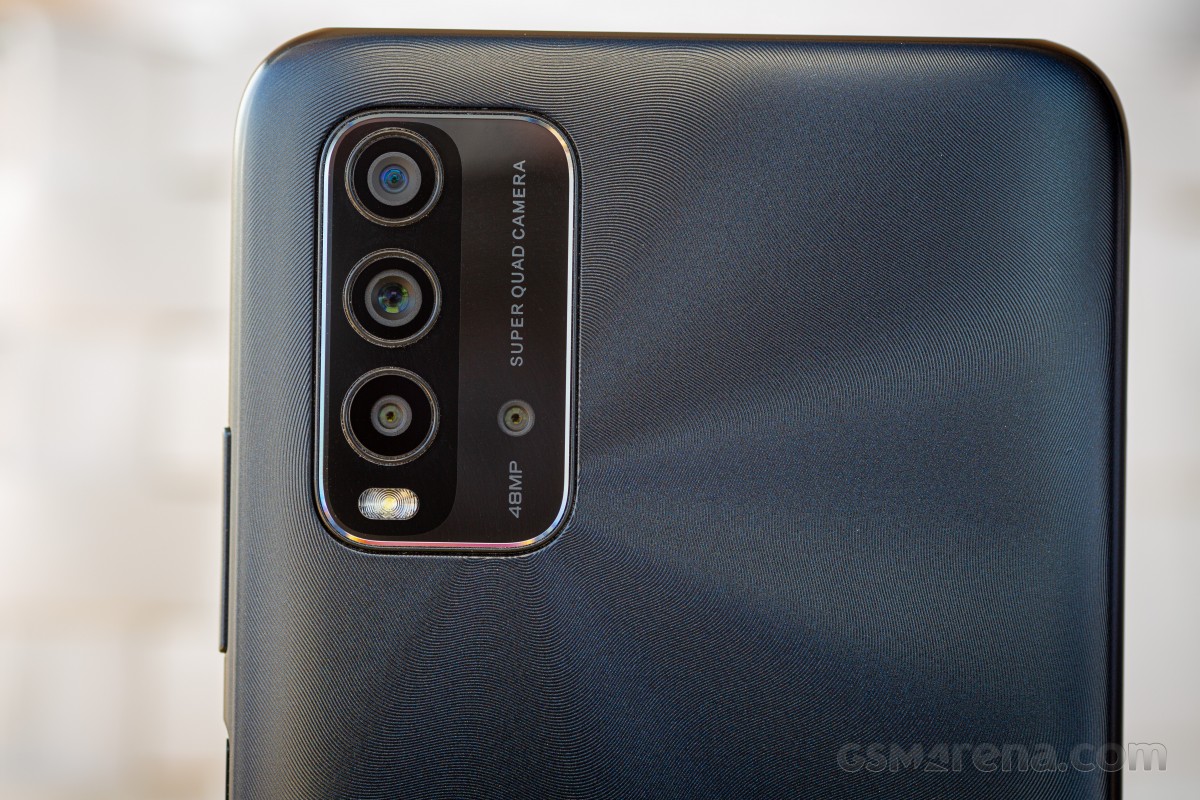 Now, the front panel boasts some thin side bezels, but the top and bottom ones are thick, as usual. The overall frontal design with a notch hasn't aged well given that the industry has already moved to punch holes, but this is easily forgivable considering the price tag of the 9T. On the other hand, the waterdrop-styled notch may be the preferred choice by some, so it's not necessarily a drawback.
Going around the sides reveals that the phone features no ridges, and the back panel hugs the entire frame since it's a unibody build. That's definitely a rare sight these days. You can't make a unibody out of glass - it calls for a plastic back, and as we said, the Redmi 9T wears it well.
It's spot-on ergonomics-wise, as well. The power button and the volume rocker are conveniently positioned within thumb's reach. No need for re-adjusting your natural grip when you need to reach them.
All in all, we like the design and the overall feel of the phone. It's really refreshing to see an entry-level device not attempting to fake it 'till it makes it. The Redmi 9T really owns its entry-level status, and yet the patterned plastic back makes it stand out.