Wrap-up
Xiaomi has done it yet again - the maker has launched another market disruptor. Sure, it isn't called a Pocophone, but it doesn't matter really. The Redmi K20 Pro, or Mi 9T Pro, is a spiritual successor to a rare smartphone blend known as flagship killers, a series that OnePlus may have conceived, but has since forgotten.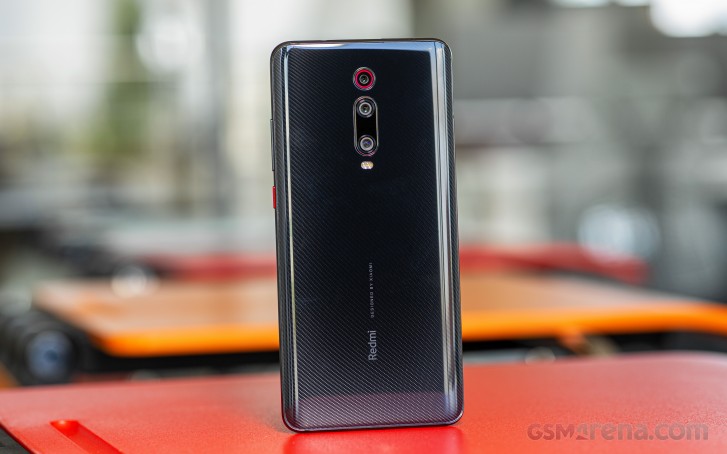 The phone is available as Redmi K20 Pro in India, while the rest of the world gets it as the Mi 9T Pro. There is just this one difference between these - the Redmi has an app drawer, while the Mi doesn't (though you can get the Poco launcher from the Play Store as a free download). And no matter which of those Xiaomi phones you have access to - you will enjoy a handset jam-packed with premium features - all at a bargain price.
Indeed, Xiaomi has got almost, if not everything, right with the Redmi K20 Pro and no matter how long and deep we have looked, the phone kept acing everything we threw at it - design, screen, battery life, loudspeaker, fluid software, chart-topping performance, awesome cameras, and a price to beat.
The competition
It is really difficult to pick competitors for a phone that's pretty much without a viable alternative on the market right now. The first phone that popped in our heads is the Lenovo Z6 Pro - one really surprising phone that somehow escaped its Chinese exclusivity. Its availability is scarce, but it will give you a dedicated macro camera and a low-light video shooter at the expense of a screen notch and €100 over the K20 Pro.
OnePlus 7 is an amazing smartphone with speedy Oxygen OS, but it has a cutout on its screen, it has less snappers on its back, and costs €150 over the Xiaomi. It's quite similar with the Samsung Galaxy S10e - a beautiful waterproof design but there is a hole in the screen, reduced camera count, and it's still more expensive than the K20 Pro.
We can think of a better deal - the Redmi K20/Mi 9T is €70 cheaper than the Pro variant. It is an identical phone to the K20 Pro/Mi 9T Pro, but instead of Snapdragon 855 it comes with Snapdragon 730 and loses the 4K at 60fps video capturing. And if you are on the budget, that's an offer you may want to accept as the S730 chip is still quite the powerhouse.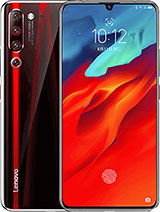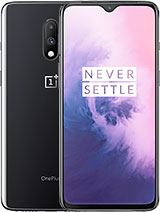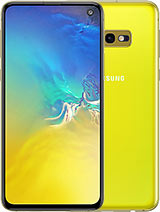 Lenovo Z6 Pro • OnePlus 7 • Samsung Galaxy S10e • Xiaomi Redmi K20
The verdict
The verdict is in and quite expectedly the Redmi K20 Pro/Mi 9T Pro is guilty of being the best smartphone €400, or even €500, can buy you today. The phone has everything starting with a flagship looks, a premium notch-free OLED, the latest Snapdragon chip, then there is an enviable camera setup, and top-notch battery life. We just couldn't wish for more. Except, maybe for a microSD slot.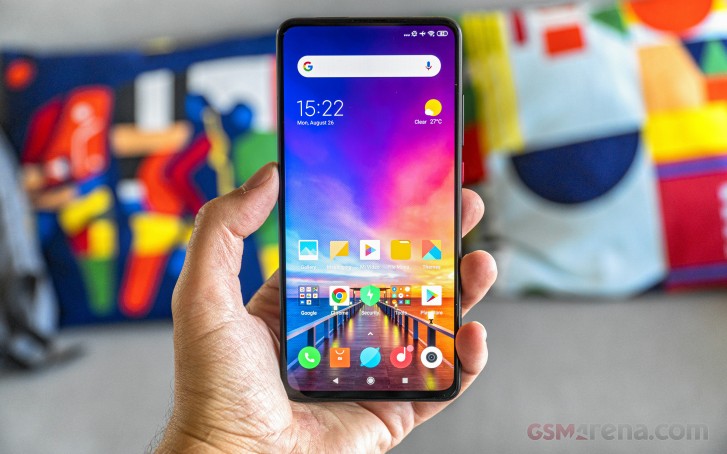 Pros
Excellent notch-free AMOLED screen
Ultrafast under-display fingerprint reader
Attractive design with Gorilla Glass protection
Top-notch battery life, fast charging
Flagship Snapdragon 855 chip and performance
Class-leading camera experience, great quality all day long
Rich video recording options and very good picture quality
Poco, MIUI, and Android Pie form an easily likeable desert
3.5mm jack, FM radio
Cons
No water or dust resistance (not that we expected)
The pop-up selfie cam is prone to damage
No microSD slot
Pricing

These are the best offers from our affiliate partners. We may get a commission from qualifying sales.

128GB 6GB RAM
₹ 26,999
256GB 8GB RAM
$ 475.28
₹ 29,999
Show all prices