With the original Redmi Note getting a little bit old by now, Xiaomi is surely working on a successor for its first phablet. A couple of weeks ago we even saw what was purported to be a shot of its back cover.
And today we get another leaked image, also apparently showing us this handset's back - or the upper part of it, anyway.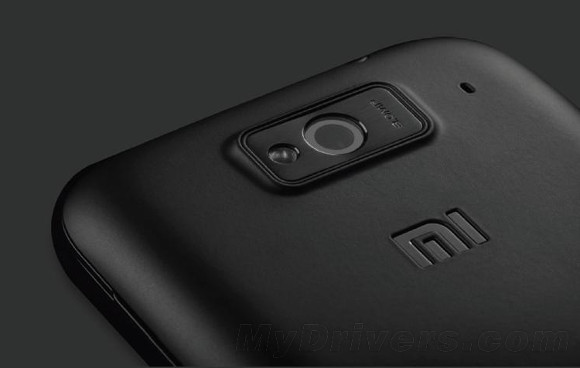 As you may have noticed, this design is quite different from the one in the other leak, so these pictures can't both be real (or showing the same phone). Hence, you'll need to exercise some caution when assuming either of them is actually showing a part of the next Redmi Note. Hopefully more leaks about it will come in the near future.
Past rumors had the Redmi Note 2 coming with a 64-bit Qualcomm Snapdragon 615 chipset with an octa-core CPU, a 5.5-inch 1080p touchscreen, 2GB of RAM, dual-SIM support, a 3,500 mAh battery, and a 13 MP rear camera.
Regarding the camera, a problem arises. In the image that surfaced today (which you can see above), near the camera there's an inscription touting its resolution, and it's clearly not saying 13.0 MP. More like 8.0 MP, though it's tough to tell precisely. So either the Redmi Note will sport an 8 MP snapper, or this picture is showing us some other device.
The good news is that whatever it may end up looking like, the next Redmi Note has been said to cost just CNY 1,499, which means around $245 or €193.
m
why not 6GB our 8GB? even 4gb is not enough for today standards.
s
2 GB RAM is not enough for this phone, i think RAM Will be Increment by either 3 GB or 4 GB.
0
then y i got it for just $150 ? i know the store where to but it for that cost!
ADVERTISEMENTS