The Snapdragon Edition
Xiaomi Redmi Note 3 hands-on: The Snapdragon Edition
Camera
The Redmi Note 3 has a 16 megapixel camera on the back with phase detection autofocus, f2.0 aperture, two-tone dual LED flash and 1080p video. On the front is a 5 megapixel sensor with f2.0 aperture.
The image quality of the rear camera was a bit underwhelming. Images have a fair bit of noise in them, which coupled with the over-sharpening made them unpleasant to look at when zoomed right in.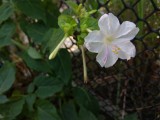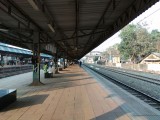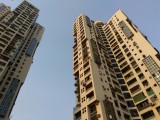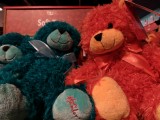 Xiaomi Redmi Note 3 (Snapdragon) camera samples
Dynamic range was also unimpressive and the camera frequently blew out highlights. The built-in HDR mode only helps boost shadows but does nothing for the highlights, so you just end up with an overall brighter image. There is also noticeable purple fringing around high contrast areas. Colors were good, however, and the overall detail, while not particularly noteworthy, was alright. The focusing is quick but quite often tends to miss the mark, which is usually hard to tell on the display while you're shooting but something you notice later while looking at the image up close.
Video wasn't great either. The phone seems to be upscaling a lower resolution video, which is clearly visible when shooting still subjects, as you can see the jagged edges of a low resolution file being played back at a higher resolution. Colors also look flat in the video and the dynamic range is even worse than on photos.
As such, the overall camera quality on the Redmi Note 3 isn't great and possibly the weakest aspect of the phone.
Battery Life
The Redmi Note 3 has a 4,050mAh battery. The battery is non-removable, but we don't think that's going to be a major issue with this phone. The Redmi Note 3 consistently returned excellent battery life figures in our testing, with on-screen time of 6-7 hours every single day. The phone has a battery saver mode of sorts that's on by default, which cuts back the location and network access of background apps, but we didn't notice any adverse effects, such as apps not updating in the background, etc. while using the phone, so we decided to leave it on.
Note that our testing was with a single SIM card, as our review unit had an issue that prevented using two SIM cards with it.
The Redmi Note 3 has first generation Quick Charge that supports chargers up to 5V 2A. The phone took about an hour to reach 50% battery from 1% and about two and a half hours to reach 100% from 1%. We wish Xiaomi had included Quick Charge 2.0 or some other form of fast charging as the current charge rate is pretty slow.
Verdict
The Snapdragon variant of the Redmi Note 3 is being launched at a price point at USD $148 (INR 9,999) for the 16GB model and $178 (INR 11,999) for the 32GB model, in India.
At that price, the phone represents phenomenal value for money. Even if you leave the price aside for a second, the Redmi Note 3 has a combination of a great design and build quality, good display, great performance, fingerprint sensor, and excellent battery life. Add to that the incredible pricing, and it makes it easier to ignore some of the shortcomings, such as the less than stellar camera, outdated version of Android, and the lack of proper fast charging, none of which are deal breakers to begin with. At this price, it is easily the best phone in its price range.