A hidden gem
Xiaomi Redmi Note 4 review: A hidden gem
Final words
The Xiaomi Redmi Note 4 is a phone that will change your buying habits in the future because it casts a different light on flagships. Its metal evokes some high-end classics, the display is impressive, the chipset stood its own against some flagships. With all this, you'd never guess it's a sub-€200 phone.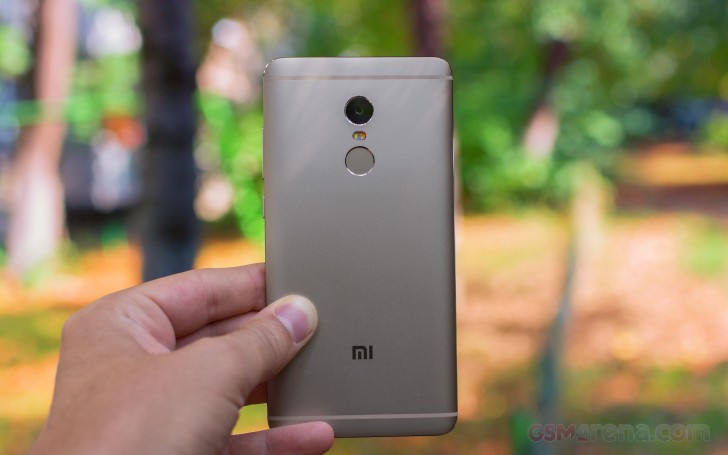 It has its flaws, but considering the price we can't really fault it. Here's the catch, though, the phone is only officially available in China (for now), elsewhere you would have to rely on gray importers. Accounting for European taxes, for example, the Standard edition goes from €120 (CNY 900) to €165, the High edition from €160 (CNY 1,200) to €200.
If you've ever bought a Xiaomi before, then you already know the channels to go through. And this is an excellent phone, even worth the bother of importing it.
Xiaomi Redmi Note 4 key test findings
Excellent build quality, befitting a much more expensive phone
Fairly bright screen with very good color accuracy (better than the pricier Redmi Pro)
Fast, always-on fingerprint reader
MIUI 8.0 is built on Android 6.0 Lollipop and runs fast; theming and options for notification area, app switcher, etc. make it easy to find the look you want
The MediaTek Helio X20 chipset offers the best performance in this price class; The GPU matches some of the weaker flagships (but is about equal to a Snapdragon 650 GPU)
Loudspeaker gets a Good score, but while it's loud, it lacks a bit of bass
Audio quality is mediocre - good without headphones, passable when you plug them in
13MP camera is tuned to produce soft photos, there's a Sharp setting available but is too strong
1080p videos are similarly on the soft side and we spotted doubled frames; The selfie camera only does 720p video (a downgrade from Redmi Note 3)
The Xiaomi Redmi Note 4 is our new benchmark for what an affordable phone can do. Even if you were looking to spend a bit more on a mid-ranger, you may find that it doesn't bring you more than this Xiaomi wonder.
We rushed a bit in the beginning and compared the Redmi Note 4 to its predecessor, the Note 3, and the more premium Redmi Pro.
The Redmi Note 3 is a phone just half a year younger, slightly cheaper and yet it has a metal body and a 5.5" 1080p screen. In reality, the metal body is not as great as it souns and the Note 4's screen offers better color accuracy. The chipsets are in different leagues too. That said, we liked the Note 3 camera better.
The Xiaomi Redmi Pro is pricier than Note 4 - it's positioned well into the mid-range. Its AMOLED screen has better contrast, though it's not any brighter or more color accurate. The camera performs better and it does some fun dual-camera tricks. You also get an Exclusive edition for a Helio X25 chipset with 4GB of RAM and 128GB storage. the Redmi Pro is no doubt the more premium offering.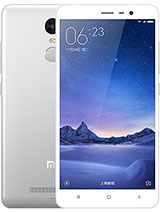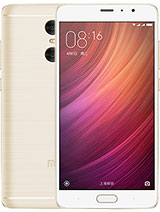 Xiaomi Redmi Note 3 • Xiaomi Redmi Pro
The Samsung Galaxy J7 Prime upgrades the J7 (2016) to a 1080p screen, making it competitive with the Redmi Note 4. It's a metal phone with dedicated SIM slots. Its chipset is not terribly powerful, but it's power efficient - it lacks the two Cortex-A72 cores and has about half the GPU resources. Also, it comes with a 13MP camera with 1080p video and a smaller 3,300mAh battery.
The Samsung Galaxy On8 is a regional thing, a J7 Prime with some differences - like using a 5.5" 1080p AMOLED display instead of LCD. The rest is pretty much the same.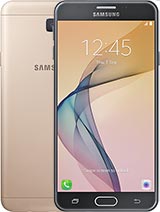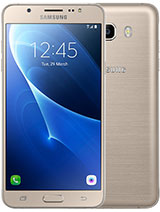 Samsung Galaxy J7 Prime • Samsung Galaxy On8
The Meizu MX6 is a good deal pricier than the Redmi Note 4 (~50%), but it brings a more impressive camera. The 12MP sensor is 1/2.9" in size (meaning 1.25µm pixels) and can record 2160p. You get a 5.5" 1080p screen and a Helio X20 chipset with 3GB/4GB of chipset. The trouble is that 32GB is the only storage option and there's no microSD.
It's difficult to find worthy competition for the Xiaomi Redmi Note 4. Either we scoff at weak Snapdragon 615 or Helio P10 chipsets, or the price is double the price Xiaomi is asking. We just wish the company would hurry up and make its products more easily available worldwide - the sort of hardware they make has some true market disrupting potential.
Special thanks to HonorBuy for providing the review unit.