Itís best if you never have to, but if you do need to take apart your Xiaomi Redmi Note 4 at least now you have a guide. And as it turns out, itís not that much of a hassle.
Most components (including the aluminum back cover) are not secured by screws so you just need to pry them off. Usually, itís either glue or double-sided tape that holds pieces to the motherboard and the team at FoneArena that disassembled the phone reports it worked just fine after they put it back together.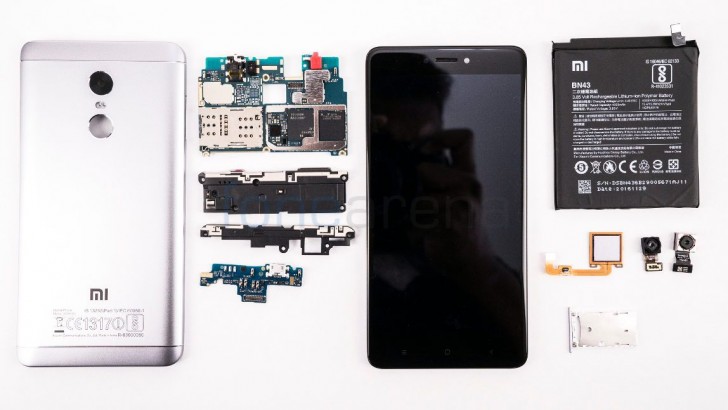 Hereís an interesting note - the Redmi Note 4 that is powered by a Snapdragon 625 used a Sony IMX 258 sensor (13MP/1.12Ķm) while the MediaTek-powered model from China used a Samsung S5K3L8 ISOCELL sensor (13MP/1.12Ķm).
t
No Gorilla Glass vs GG 3. Lumia 730 display is more expensive OLED with ClearBlack filter. What else do you expect?
t
An updated OS will never reach the same level of optimization. I learnt it the hard way. Battery life gonna be definitely better with 4100 mAh on Redmi Note 4 and 14nm CPU but it's not my main concern.
?
This phone will definitely have better battery life than the nokia. Performance can improve as they optimize the software. 10 hours sot is no longer a dream or exaggeration.