Last month, Xiaomi announced that both the Redmi Note and the Redmi Note 4G would be headed to India before the end of the year. Yet while the 3G-only model has been a flash sale star already, the same can't be said for its 4G-capable sibling.
Now though, the Chinese smartphone maker has thankfully unveiled the release date for the Redmi Note 4G in India. It's December 30, which is next Tuesday.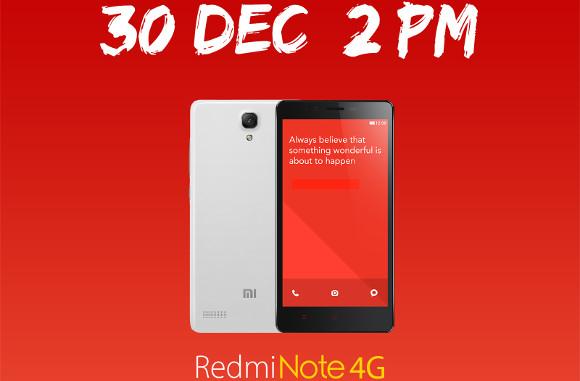 As it's always done in the subcontinent, Xiaomi will be using Flipkart, the biggest online retailer over there, to handle its flash sale. This will start at 2 PM. At the same time, however, you'll be able to purchase a Redmi Note 4G from select stores belonging to Indian carrier Airtel.
The Redmi Note 4G is priced at INR 9,999, which equates to approximately $157 or €129. It comes with a 5.5-inch 720p touchscreen, a 13 MP rear camera with LED flash, a 5 MP front snapper, 2GB of RAM, and 8GB of expandable internal storage.
A Qualcomm Snapdragon 400 SoC is running the show, and it sports a 1.6 GHz quad-core Cortex-A7 processor. The phone's also got a 3,100 mAh battery, and it only takes one SIM card (unlike the 3G version which is dual-SIM).
r
my redmi note 4g getting heat....... what can I do
r
my redmi note 4g getting heat....... what can I do
D
frnds is the os of this mob is well or not ??