Xiaomi Redmi Note 5 AI Dual Camera review
The Competition
Like we already mentioned, the Note 5 AI Dual Camera currently sits at the top end of the Redmi lineup. That actually puts it in a slightly awkward market spot. Priced at around EUR 200, it is about EUR 70 away from the real ultra-value battle. And looking at what devices like the Redmi Note 5 and the Oppo Realme 1 bring to the table on that kind of a shoestring budget, makes us wonder whether the extra money is really worth it.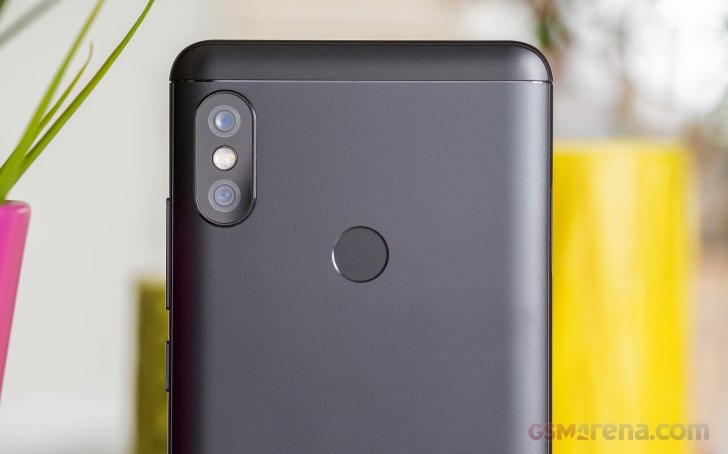 That being said, form a pure value perspective, the Redmi Note 5 AI Dual Camera seems to be in a very good spot, with little to no apparent compromises to the hardware of software features. Well, unless you count the official 1080p video capture cap. But, getting around it appears to be really easy.
So, what else can EUR 200, or thereabouts, buy you on today's market? First up, there is the Oppo Realme 1, we have been mentioning on numerous occasions. It is about as big as the Redmi, shy one camera and a fingerprint reader. However, quite a bit more powerful, thanks to the Helio P60 chipset. Still, including it does feel kind of a cheat, since it is an online exclusive and getting it could be a hassle. Plus, it's pricing is a bit speculative likely intended as a viral marketing campaign.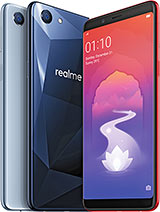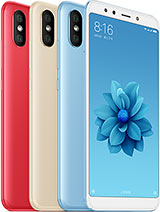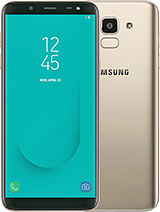 Oppo Realme 1 • Xiaomi Mi A2 (Mi 6X) • Samsung Galaxy J6
Looking at Xiaomi's own lineup, we feel a bit hesitant to recommend any other Redmi device. The same goes for the Mi A1. It does have the benefit of a pure Android experience, but is also a bit outdated, especially in styling. At current MSRP, the Mi A2 is just a bit over budget but still seems like a great alternative. As for something bigger, the Mi Max 2 seems to fit the bill nicely.
Samsung's new Galaxy J6 budget offer stands out as a great way to get a Super AMOLED panel on the cheap. Unfortunately, it's an HD+ one. For FullHD, the Galaxy J7 (2017) has you covered, but with the older 16:9 aspect.
Over in camp Huawei, the Honor 7X stands out as a viable choice. It has a large 18:9, FullHD+ display going for it, as well as the fairly powerful Kirin 659 chipset. It is a few months old now, though, which could be a valid consideration.
The Verdict
Odd naming convention and the ensuing availability and model confusion aside, the Xiaomi Redmi Note 5 AI Dual Camera makes for a nice upgrade over the original Xiaomi Redmi Note 5 Pro. Of course, that's one way of looking at things. This new development and Xiaomi's apparent desire to discourage any easy differentiation within its lineup do beg the question of whether the AI Dual Cam should have been the original and only release.
Pros
Solid build quality
Nice tall, 18:9, FullHD+ display, outperforming most other Redmi phones
Great battery life; Quick Charge 3 support (the Redmi Note 5 Pro had QC 2.0)
Dependable overall performance
Dual SIM LTE standby (unlike the the Redmi Note 5 Pro)
Great audio output quality and loud, low-distortion speaker
Flexible and feature-rich MIUI 9.1. Global version makes for a Western-friendly experience. Based on a current Android Oreo core.
Solid, mid-range performance. It is powerful enough for most everyday tasks.
Good all-round camera experience with plenty of shooting modes and AI scene detection. Better low-light performance, sharper shots and faster focus than the redular Redmi Note 5 Pro, thanks to upgraded hardware
Fast and accurate fingerprint reader, IR blaster, FM radio
Cons
Dated microUSB 2.0 port
Quiet audio output
Our review unit has noticeable auto while balance issues
Video recording officially capper at 1080p@30fps (4K is easily achievable, with 3rd party app)
Limited camera Manual controls (only ISO and white balance)
Decent edge detection on Portrait mode, but we expected more from the dual camera setup
In any case, you clearly want to get this variant, over the original India one. Market politics aside, the Redmi Note 5 AI Dual Camera is a great value offer. In our mind, it managed to shape up as the "no frills" choice for the value-conscious smartphone buyers. As in, it's perfect for people who want to save a few bucks and have correctly gravitated towards a Redmi phone. Still, if that's as far as you want to take the research and skip on tackling the entire model mess, just grab this one. It's the safe choice. The flagship Redmi phone, if you will. Just be sure to read the listing descriptions carefully.
Special thanks to HonorBuy for providing the review unit.