Xiaomi Redmi Note 5 Pro to have Snapdragon 636, comes on February 14
Xiaomi is making a phone announcement in India on February 14 that is expected to be the Xiaomi Redmi Note 5.
But some sources point to a second phone announcement, parallel to the Redmi Note 5's - the Redmi Note 5 Pro. It's expected the Pro model will add more horsepower with a Snapdragon 636 over the expected 626 of the Redmi Note 5.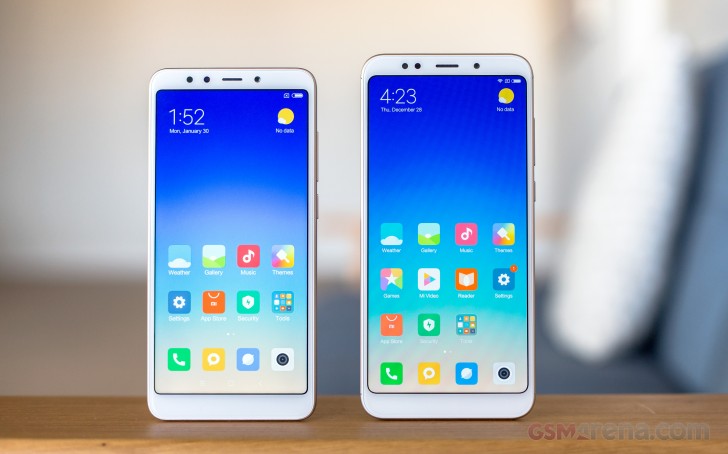 However, yet another speculation claims that instead of unveiling new models, Xiaomi will launch the Redmi 5 and Redmi 5 Plus for India (officially, they are only available in China at the moment).
If the first rumor comes to fruition and the Indian market gets a new Redmi Note 5 and Redmi Note 5 Pro then expect 5.7-inch or 5.9-inch 18:9 2160x1080px displays, 3GB/4GB/6GB of RAM, MIUI 9.5 built around Android Nougat and Hybrid SIM slots (either 1 SIM + microSD or 2 SIMs).
D
ah well, luxembourg is a tiny country but it has the second highest minimum salary wage in europe. My monthly salary exceeds beyond the minimum salary since i work for the same company for more than 8 years. To put it simple, with my monthly salary...
1. Replacing the battery is a matter of half an hour in the service. 2. Battery degradation for a smartphone reveals after 400-500 cycles of recharging - about 2 years. 3. If you can sell used Android smartphone for 80% of its cost (to spend "not...
?
If you can actually "see" battery degradation in less than 2 years, then you're one of the poof who fell for the OEMs' annual ploy for to get the latest and greatest. And you still call those "flagships"??? People like you are the reason why quality ...