Today a video surfaced of the Xiaomi Redmi Note 7 being disassembled in a step by step process. The video was originally found on QQ, a Chinese video sharing platform, and has been reuploaded to YouTube.
The Redmi Note 7 has a similar build to many other smartphones. The first step it removing the rear glass to see what's inside. After removing the nanoSIM tray, the fingerprint sensor's cable, and a few screws, the logic board shields can come off to reveal more of the phone's innards.
There are some key takeaways from the teardown video. First, the Redmi Note 7 has a USB-C port on a secondary board, so it shouldn't be terribly difficult to replace in the event the port goes bad. Second, there are two ribbon cables that go over the battery which connect the mainboard to the lower components like the loudspeaker, microphones, haptic motor, and the secondary board which houses the USB-C port.
Next, the lens cover on the dual camera setup is a single part, which makes it easy to replace if the glass cover on the camera has broken. All the phone's internals are mounted behind the phone's display, which looks to be difficult to replace as a single part. Considering this phone's retail price for the Chinese market is right around $200, this probably won't be a big deal for most.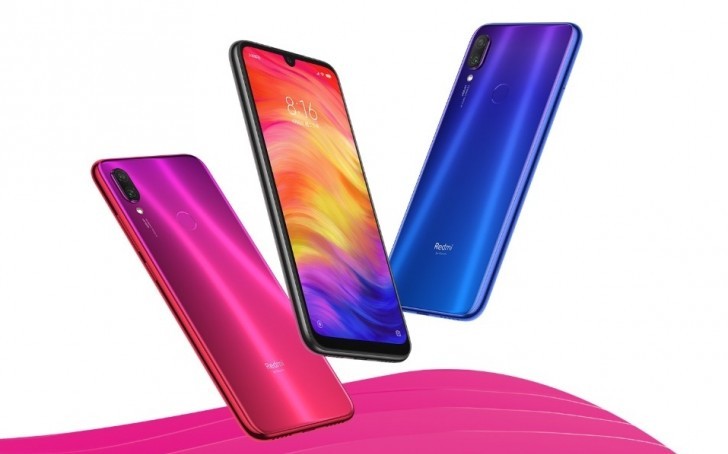 We've been hearing a lot of buzz about the latest Redmi Note device. This is a mid-range device that comes with an entry-level price tag. The device features a 48MP ISOCELL Samsung camera sensor for photos and a Snapdragon 660 CPU.
Xiaomi has ambitiously predicted it will sell a million Redmi Note 7 units in the first month and the phone's first flash sale in China already sold 100,000 devices with the next flash sale happening this Friday January 18.
Seeing as the phone was only just announced last week, we've yet to learn about future availability for India and European markets. The Redmi Note 7 has a 48MP + 5MP dual camera, a 4,000 mAh battery, and is powered by a Snapdragon 660 CPU. There's also a 6.3-inch FHD+ display, a rear-mounted fingerprint scanner, and a waterdrop notch that houses a 13MP selfie camera.
?
Yet you owned 3 Xiaomi phones? And called them trash.
r
China is Eating US in terms of technology advancements, US made china of what they are today. China is trying to dominate the technology world with its low price and good quality gadgets. just my two cents
ADVERTISEMENTS