Design
The Redmi Note 9 doesn't depart too far from the this year's Redmi Note aesthetics, it looks almost the same as its sibling but adds a bit more to the camera module to fit the rear-facing fingerprint reader. Oh, and instead of a centered punch-hole, you get one that it's in the upper-left corner of the screen.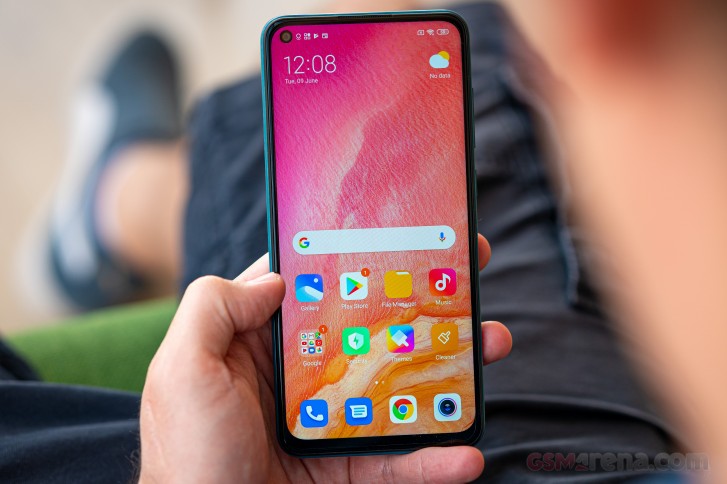 The back of the device feels like it's made of glass but we can't say for sure as Xiaomi hasn't explicitly said it's glass. The front, however, is Gorilla Glass 5 while the frame is plastic, this we can say with certainty. Strangely, the handset feels a bit heavier than you'd expect from a sub-6.6" phone. Perhaps the large battery has to do with that .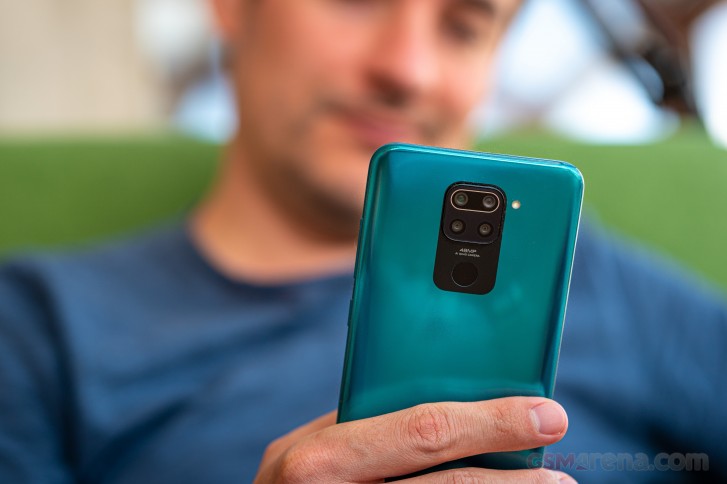 It feels rather well-balanced in the hand with the bottom half feeling a tad heavier, but that's a good thing as it tends to stay in your hand without tipping over. The back curvature helps with the grip, and the front bezels are well-trimmed. Still, it's a big device to use with just one hand, and it is slippery - just like every other glass sandwich phone these days.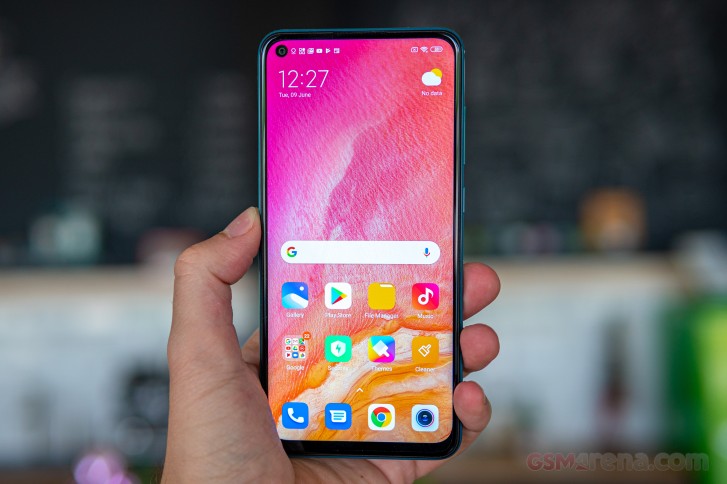 Fingerprints and smudges do stick quite easily so it may require some frequent wiping. Or at least the Forest Green color we got makes them a bit more visible in certain lighting conditions. The color itself is really nice, though - it's easy on the eye, gentle, and the gradient changes at different lighting angles. The side frame looks a bit plain, though and fails to fully blend with the rest of the phone.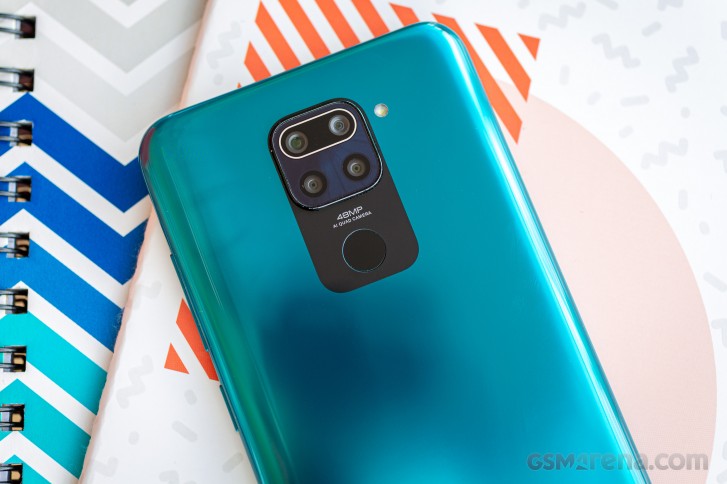 The camera bump isn't as big as we expected - it only sticks out a little and doesn't get in the way.
We aren't fans of the fingerprint reader placement, though. While the previous generation Redmis had convenient FP scanner placement, this one disappoints. It's far too high to our liking and we were often reaching for it, which isn't nice for a phone that's tall and heavy at the same time.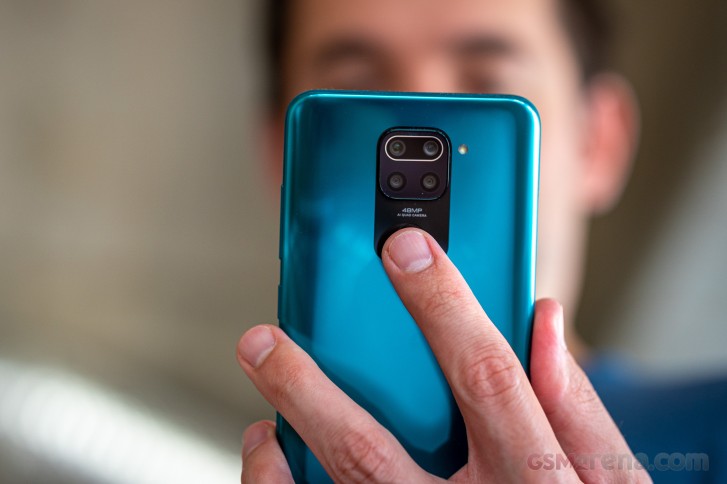 Going around the sides, we find the down-facing speaker grille, 3.5m audio jack, and the USB-C connector. The top holds an IR blaster (neat!), and the right side houses the power button and the volume rocker. Unfortunately, these two are placed too high.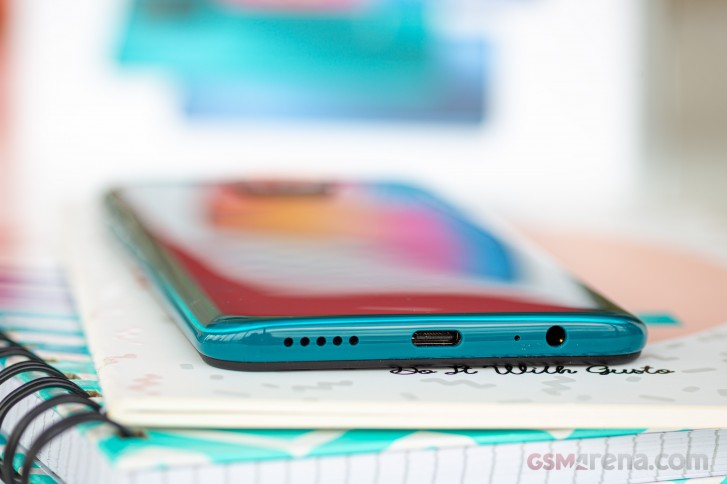 Despite some of the misfires with the design, the phone feels solid in the hand and more importantly, doesn't feel cheap. And the rear camera design gives it a distinct look too.
And we appreciate the splash-proofing that the water-repellent coating on the internals provides.