Today, Xiaomi released a couple of video teasers showing off two of the Xiaomi Mi Mix 2S's AI features. Both videos were posted to Weibo, China's popular social network. Both teasers feature famous painters and their artwork. (Links to videos are at the end of this post)
The first teaser is a video montage set to the classical tune of Johann Strauss' Voices of Spring and features the faces of artists like Van Gogh and an unlock symbol, suggesting that the Xiaomi Mi Mix 2S will feature facial recognition features regardless of whether the user is wearing a hat or a beard.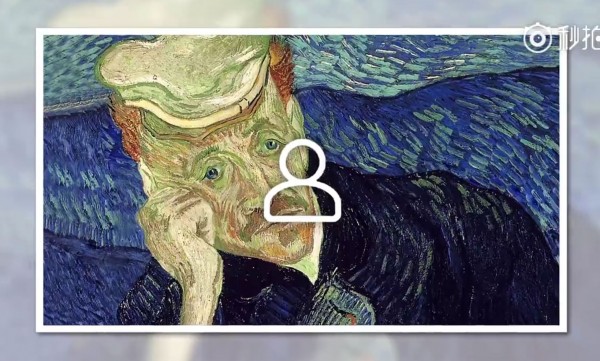 The other teaser features famous paintings and a corresponding symbol to signal a scene-recognition feature that would offer optimal camera settings for shooting a landscape, buildings, people, pets, and a waterfront.
Unlike the heavily leaked Huawei P20, we don't know about the Xiaomi Mi Mix 2S in its entirety. It is expected to look similar to the Mi Mix 2 and will likely have a 6-inch 18:9 display with a near-bezel-less display sans the notch. It will, however, have a larger bottom bezel as revealed in the latest ambassador announcement.
The Mix 2S is expected to have a Snapdragon 845 CPU, 3,400 mAh battery, and a dual-rear camera system. The highest spec'd model may have 8GB + 256GB configuration and a teaser has recently confirmed that the phone will support wireless charging.
The Xiaomi Mi Mix 2S is set to be announced in Shanghai on Tuesday March 27.
Thanks for the tip!
Teaser Photo Scene | Teaser Face Unlock
E
Then, right step is vivo Apex? I don't get it why does anybody copy notch from iPhone X in 2018, also (example P20 Lite) copy notch, but have botton bezel still, whats the point. Award for ugliest phone of the year or what? Samsung S9, +, maybe looks...
D
Xiaomi Mix 2 is one of the most wanted phone
?
Nope bezels are cancer. Notch is a better form of bezel (allows you to use the sides). Not the best obviously (not fully bezeless), but the right step. Will never understand the bezel love in this forum...
ADVERTISEMENTS