Xiaomi reports 25% increase in net profit in Q3, MIUI now has 500M users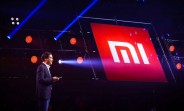 The Xiaomi Group posted its Q3 report, revealing some pretty impressive numbers. There are 500 million monthly active users of MIUI, and the brand is #1 in the Chinese TV market.
In the world of smartphones, the company pushed 43.9 million devices, despite the shortage of components, which is a 4.4% increase yearly.
The total revenue for Q3 2021 was CNY78.1 billion, 61% (or CNY47.8 billion) from smartphone sales. The yearly growth is 8.2%, but the net profit is CNY5.2 billion, 25.4% more than Q3 2020.
According to Xiaomi, 18 million of the shipped devices were from the premium category, which the company defines as phones that cost over CNY3,000 at home or above €300 overseas. Xiaomi was the top smartphone seller in 11 markets and got into the Top 5 in additional 59 regions. This added up for a 13.5% global market share, positioning Xiaomi third, behind Samsung and Apple.
Xiaomi also offers a myriad of devices. The infographic reveals that over 400 million smart devices are connected, 33% increase over Q3 2020.
?
I'm glad that I'm not among the 500M users. MIUI on a budget or entry-level model with a low-end chipset is a complete joke. Even with a flagship-tier chipset, it's not any better. I switched to a custom ROM with AOSP UI and definitely...
?
Oh, I thought you are already using Vivo because you praise it so much about not buggy and 'good software support'. Good luck to you when you finally get a Vivo, I guess. As for me, not going back to Vivo after the terrible hardware and sof...
ADVERTISEMENTS