Xiaomi sent out invites last week for the launch of a new global Mi phone in India on April 23. Over the weekend, the Chinese startup shared several cryptic teaser images via its social network profiles. Quite cheekily, the teasers carried text mocking the Apple with "i" bearing words.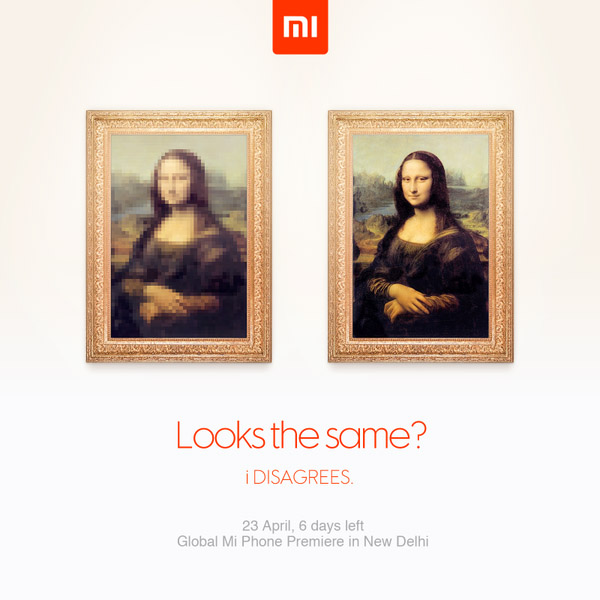 The first teaser carries two images of Monalisa painting where one is pixellated while the other looks crisp. A text below the renders rhetorically asks if they look the same.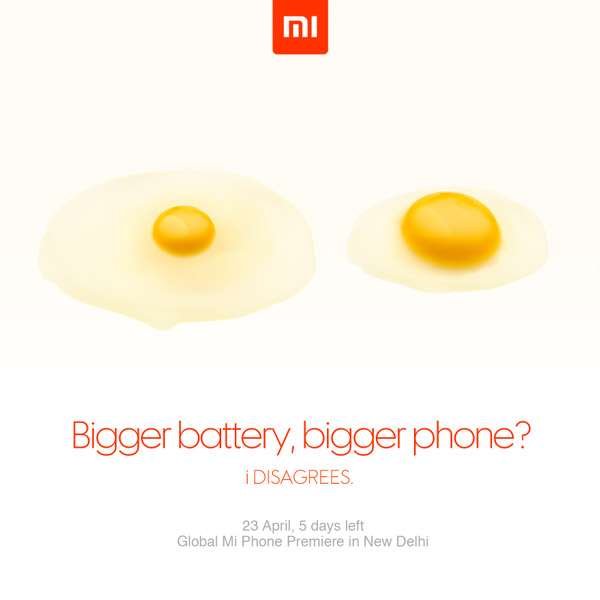 The second teaser image suggests that the upcoming Xiaomi creation will pack large battery in a compact body. The final teaser hints that the handset will have premium build quality.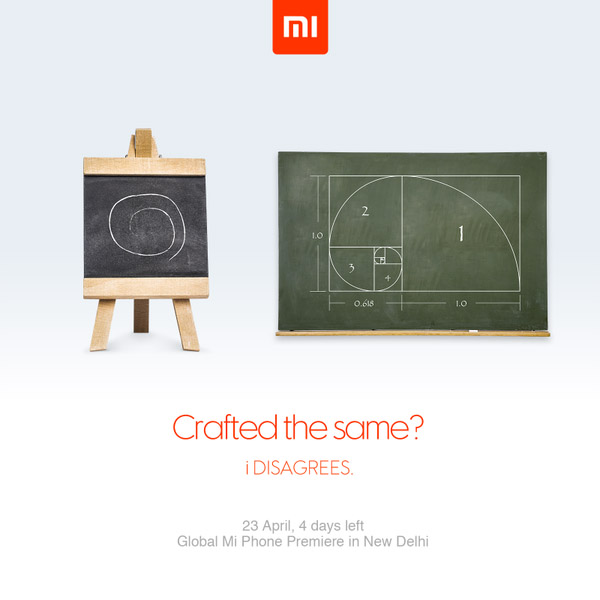 In short, the new global Mi phone will sport a display with great pixel density, big battery and premium quality. So far, it is being speculated that Xiaomi will announce Redmi Note 2 with 1080p display. Thankfully, we won't have to wait long to find out what the company has in store.
Source
A
Correction, it is their handset which will be unveiled and has been named Xiaomi 'Mi4i' and it disagrees!
D
Wo ! do YU mean they are backfiring at YU ?
D
Yes because all the teasers are against yu yureka has 720p screen Yureka has 2500mah battery yureka is poorly built They have new rumors of mi4i cheaper version of mi4 With snapdragon 615 ,2gb ram,plastic build, etc