Xiaomi's exorbitant growth was bound to hit a wall at some point and this point was 2015, apparently. Falling short of even the most conservative forecasts, the company has only sold a total of 70 million smartphones, where initial expectation put the number in the 80 to 100 million range.
That's still around 15% up from the 61.1 million units Xiaomi sold in 2014, but the growth is nowhere near the 227% the company registered in 2014, or the 160% the year before.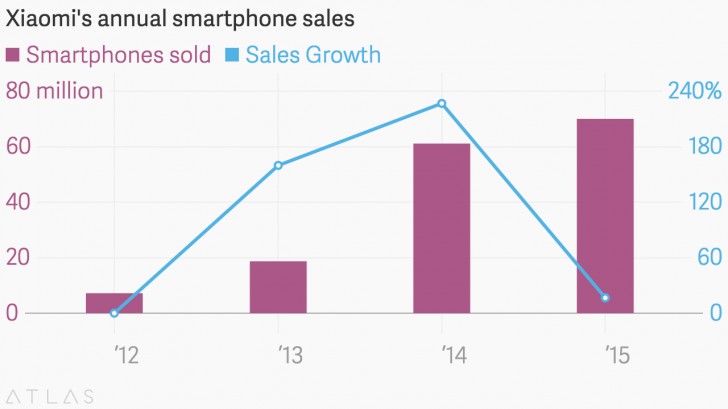 However, it was unreasonable to expect the Chinese start-up, established in 2010, to be able to sustain such growth trends for more than a couple of years. The company's expansion to India in 2014 was undoubtedly a key factor in those 227%, but from now on moves to smaller markets with gradual growth in the double digits are perhaps the best the accountants can hope for.
h
Xiaomi has more room to grow, but after China and India, not many countries have that amount of population and that price sensitive attitude. Xiaomi will keep growing, in my opinion, but in more shy numbers and with more investment, as it is expected...
?
took 43 days to replace my faulty charger
D
I think Xiaomi should not release phones too quickly with little update which makes their customer angry! Due to lot of unofficial sell, its price varies frequently which it also a problem for reselling. Please make phones with screen protecti...