Imagine the Samsung Galaxy S9 with its curved screen on the left and right. Now transfer the technique onto the top and bottom as well. This theoretical display was just patented by Xiaomi at the World Intellectual Property Office (WIPO).
There is no selfie camera in sight, meaning the Chinese company will either go with its in-display solution or will omit the front-facing shooter completely.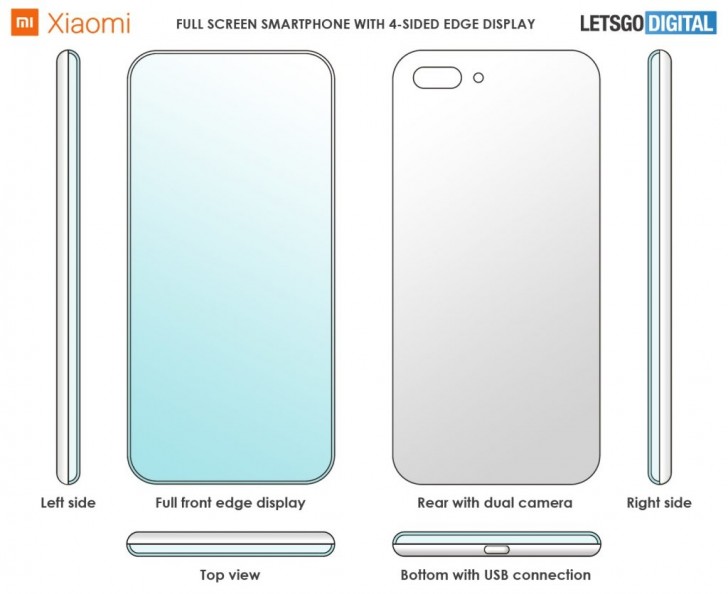 The WIPO listing was obtained by LetsGoDigital and it has provided us with a neat visualization how such a smartphone would look like. The patent graphics also include a dual camera with a LED next to it and a USB connector on the bottom next to the edge of the curved screen.
Whether such a smartphone will be released is a mystery, since Xiaomi may have just patented the design to protect it from other companies to use. It might also be trying to go the Meizu Zero and vivo APEX 2019 path - introduce a concept to get in the headlines and raise your market price without actually launching a smartphone for the masses.
Only time will tell which is the truth, but we sure hope it is an early rendition of a Mi flagship.
Via (in Dutch)
?
his name is not jerry XD
a
This means a phone 50% more fragile and with 50% more annoying glares!!
d
I'm thinking it will break in Jerry's bend test... :P