Xiaomi is ready to introduce some new devices and it has begun its teasing campaign. There are four mysterious pictures at company's official Weibo account, which say it has something new in the pipeline.
What we know for sure is the event will happen on July 16 in China. If the teasers mean something to you, feel free to speculate in our comments below.
All pictures share a PK logo, a cryptic picture and a slogan. The first one, which looks like a smartphone frame means tradition. The second one with the three frames says "The art of craft has reached a whole new level".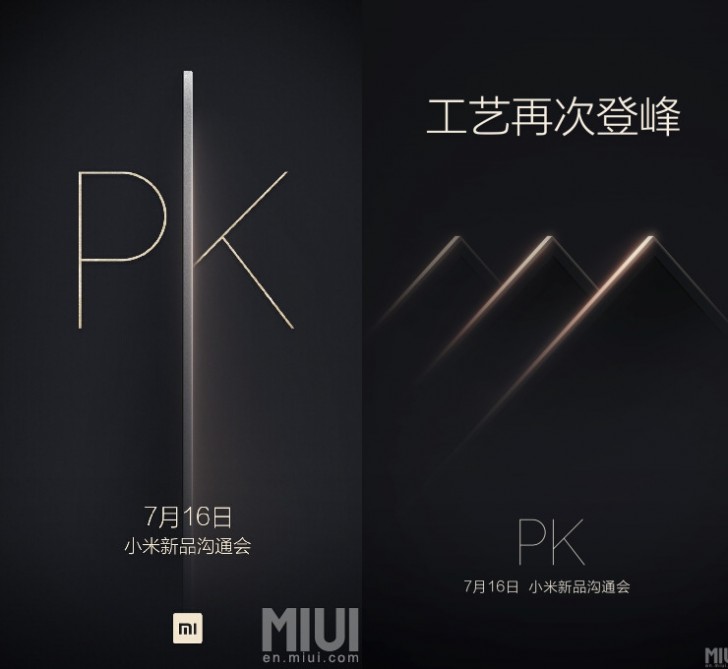 The third picture doesn't show or tell much - the text is "Refinement on all sides". Finally, the forth picture looks like a USB cable with a tiny Mi box on its end. Some say this hints to a Mi TV smart box, while other takes this as a sign for a USB-C switch.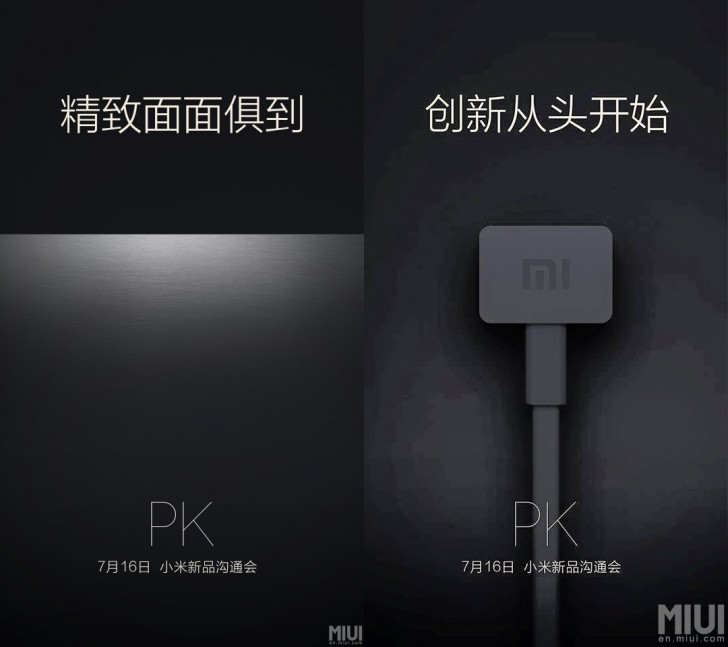 Anyway, to Xiaomi smartphones have been in the rumorland for quite a while - the Redmi Note 2 and the Mi 5/Mi 5 Plus. Both Redmi Note and Mi 4 are due for refresh, but if we are to bet - the Redmi Note 2 needs it more.
Previous leaks suggested the Redmi Note 2 will come with a 1080p display and run on either with a Qualcomm Snapdragon 615 SoC or a MediaTek MT6795 with 2GB RAM. The rumored specs continue with a 16GB storage, a 3,020 mAh battery and metal build.
The Xiaomi Mi 5 and Mi 5 Plus rumors paint them as successors to the Mi Note series. The regular Mi 5 should comewith a 5.2" Quad HD screen, Snapdragon 810 chip, a 16MP rear and a 13MP front snapper, plus a 3,000 mAh battery.
The bigger Mi 5 Plus should pack a 5.7" Quad HD display, Snapdragon 820 SoC, a 23MP OIS rear camera and a 12MP front selfie shooter, plus a 3,500 mAh battery.
If we are to bet, a Xiaomi Redmi Note 2 sounds more plausible, as the previous Note is already 16-months old and is more in need for a refresh.
Other than that we can also speculate on meaning of the other teasers - maybe they hint for a new Xiaomi Mi TV and a brand new TV smart box. We'll know more in three days.
M
Its finally MiTv 2S with 9.9mm Thin