Xiaomi teases telephoto camera for the Mi A2 and an updated portrait mode
Xiaomi is really eager to tell the world about the Mi A2 and Mi A2 Lite, so it keeps tweeting out hints. They are a bit confusing at times, but other times they are quite clear... or one might say in focus.
This tweet shows off soft bokeh, so we're looking forward to a new portrait mode, which will be achieved with the help of a telephoto lens
#MiA2 and #MiA2Lite let you focus on what's important. Which would you choose? #2isbetterthan1 #XiaomiGlobalLaunch pic.twitter.com/nb9e60DIiJ

— Mi (@xiaomi) July 23, 2018
This next tweet shows one of the lenses clearly magnifying more than the other. The Mi A1 had a 2x telephoto lens and portrait mode as well, but Xiaomi must have upgraded something to warrant these teasers.
Don't miss a thing with #MiA2 and #MiA2Lite. #2isbetterthan1 #XiaomiGlobalLaunch pic.twitter.com/8SKrdVsFGP

— Mi (@xiaomi) July 22, 2018
Moving on, we may see a dual-tone paint job, or at least a Blue color option (the A1 is already available in Pink). As for the price... If that's meant to be a bar chart, the Xiaomi Mi A2 will cost more than the A1 and the Lite will be the most expensive of the three. Which doesn't make sense, so this teaser doesn't actually tell us much about the price.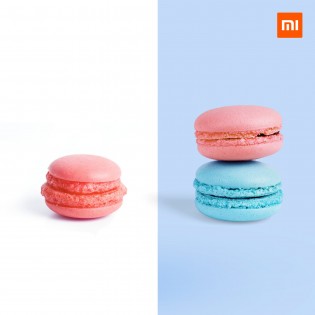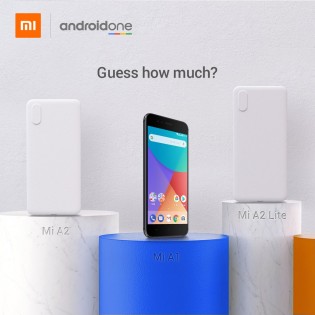 Xiaomi tweets: "Pink, blue or both?" • "Can you guess the price?"
?
why? get a bluetooth headphone .. its 2018 no one cares about headphone port
?
Can't wait for this to be released. Finally a reasonably priced SD660 phone. Too many other OEMs are pricing their handsets beyond the intended segment of the SoC.
A
iPhone? No, thank you. Anything else?