Xiaomi is holding an event on January 15, and so far the rumors have been pretty adamant that we should see the Mi 5 or Mi 4s unveiled on that occasion. Now though, things are becoming less clear.
A pretty well known reseller of Chinese smartphones has listed the yet unannounced Xiaomi Redmi Note 2. This is supposed to be the successor to the company's first phablet, the Redmi Note, obviously. The listing gives us plenty of details about its hardware, thankfully.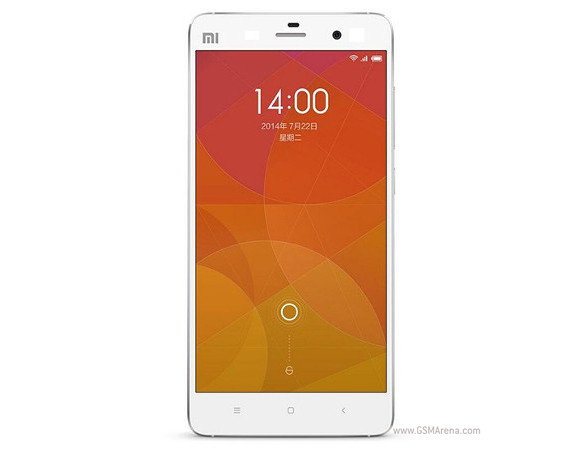 Before we proceed, do keep in mind that this isn't official just yet - so while the following specs certainly could be from the Redmi Note 2, there's no guarantee.
Apparently Xiaomi's next phablet will come with a design that's extremely close to that of its current flagship, the Mi 4 (as you can see in the image below where the two are portrayed next to each other). So gone is the more blocky feel of the original Redmi Note. This gives the Redmi Note 2 a high-end look, which may explain why it's been referred to by company executives as its next flagship offering.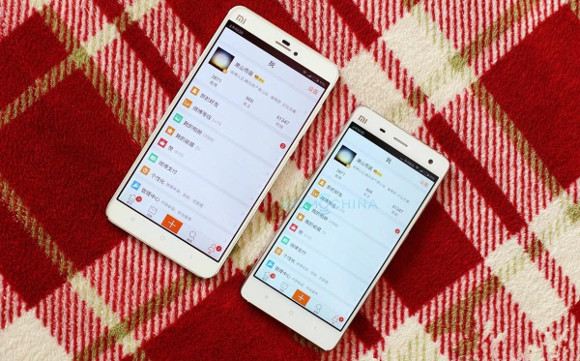 The Redmi Note 2 will allegedly come with a 5.7-inch 1080p touchscreen, up from the 5.5-inch 720p unit in its predecessor. This will have 2.5D glass, which curves at the edges. The phone's back will be made out of glass too, apparently sporting the "world's first curved glass body".
Running the show is Qualcomm's Snapdragon 615 chipset, coming with a 1.5 GHz octa-core processor, as well as an Adreno 306 GPU. 2GB of RAM will be in, and storage will be either 16 or 32GB. The cameras will be 13 MP (on the back) and 5 MP (on the front), the former with a dual-tone dual-LED flash too.
The Redmi Note 2 will be kept alive by a 3,600 mAh battery, and the company's MIUI 6 will sit atop Android 4.4 KitKat. In terms of network support, we're looking at quad-band GSM, quad-band WCDMA (3G HSPA+), as well as LTE FDD on 1800/2100/2600 MHz bands. Dual-SIM functionality will be baked in too, with two micro SIM slots inside.
The timing of this listing does in fact seem to suggest that the Redmi Note 2 will be the star of Xiaomi's show next week. Sure, a Mi 5 or Mi 4s may join it there, but that seems less likely.
The Redmi Note 2 is priced at $249 for international customers, which means it may be even cheaper than that in China. Considering the specs, that's a great feat, but we've come to expect this from Xiaomi.
The listing doesn't give us the dimensions of the new device, but so far the rumors about the Mi 5 claimed it would be impressively thin. Now if it turns out that all of those leaks were actually about the Redmi Note 2, then it should be very slim indeed.
m
i want to redmi note 2. bcz dis is the dual sim an 5.7 inch size,, i urgentlly should be dis mobile
n
Can anybody tell when redmi note 2 going for sale ?
ADVERTISEMENTS