Xiaomi unveils a new 100W wireless charging stand for just under $100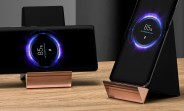 Xiaomi officially has a new wireless charging stand - a 100W model, which is nearly identical in every way to its existing 80W unit. The latter dates back to last year and has been on offer for some time, though with a slightly different design than the original prototype.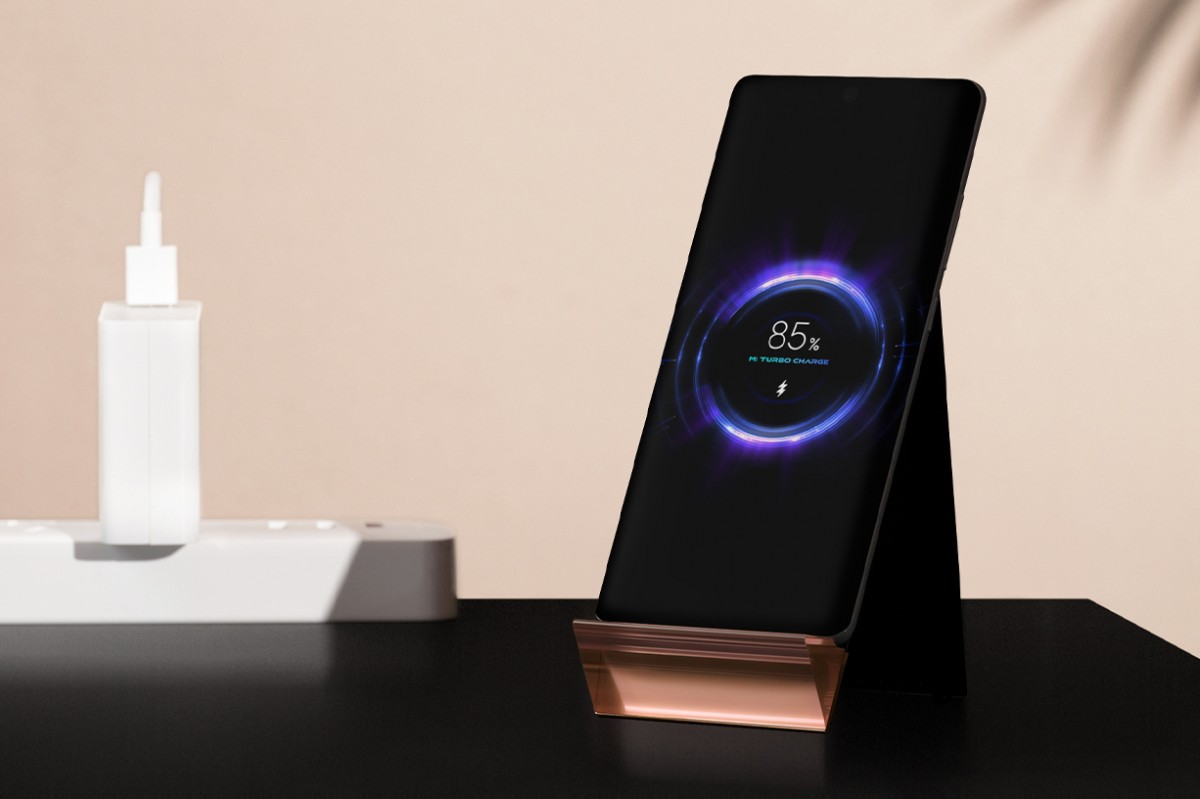 That newer design is shared with the 100W unit, as well. It still allows you to place a device either vertically or horizontally and the only real physical difference is that the 100W newer MDY-13-EL model comes in black with gold color accent, while the older 80W MDY-13-ED is available in white with silver accents.
The pair seem to be quite similar on the inside, as well, since the new model is still based on standard Qi charging tech and still has a dual-coil design, a dynamic fan that only kicks-in when needed and even comes with the same Xiaomi 120W charger and 6A USB cable in the box. In terms of features, the newer model adds an additional current calibration protection layer, while retaining the over-current, over-voltage, over-temperature, electrostatic protections and foreign object detection of the previous model.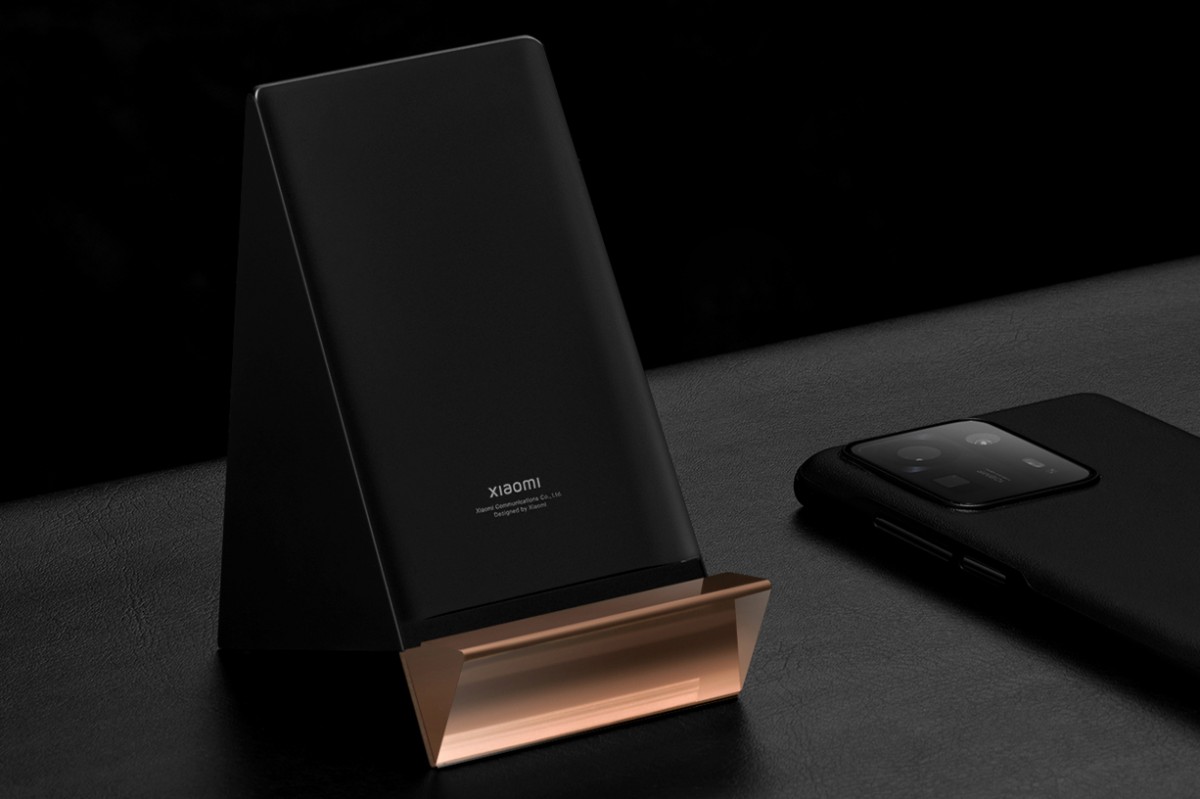 So, for all intents and purposes, we are looking at a beefed-up model that is scheduled to go on sale in China starting August 16 at 10AM, for CNY 599, or right around $92. No word on international availability yet.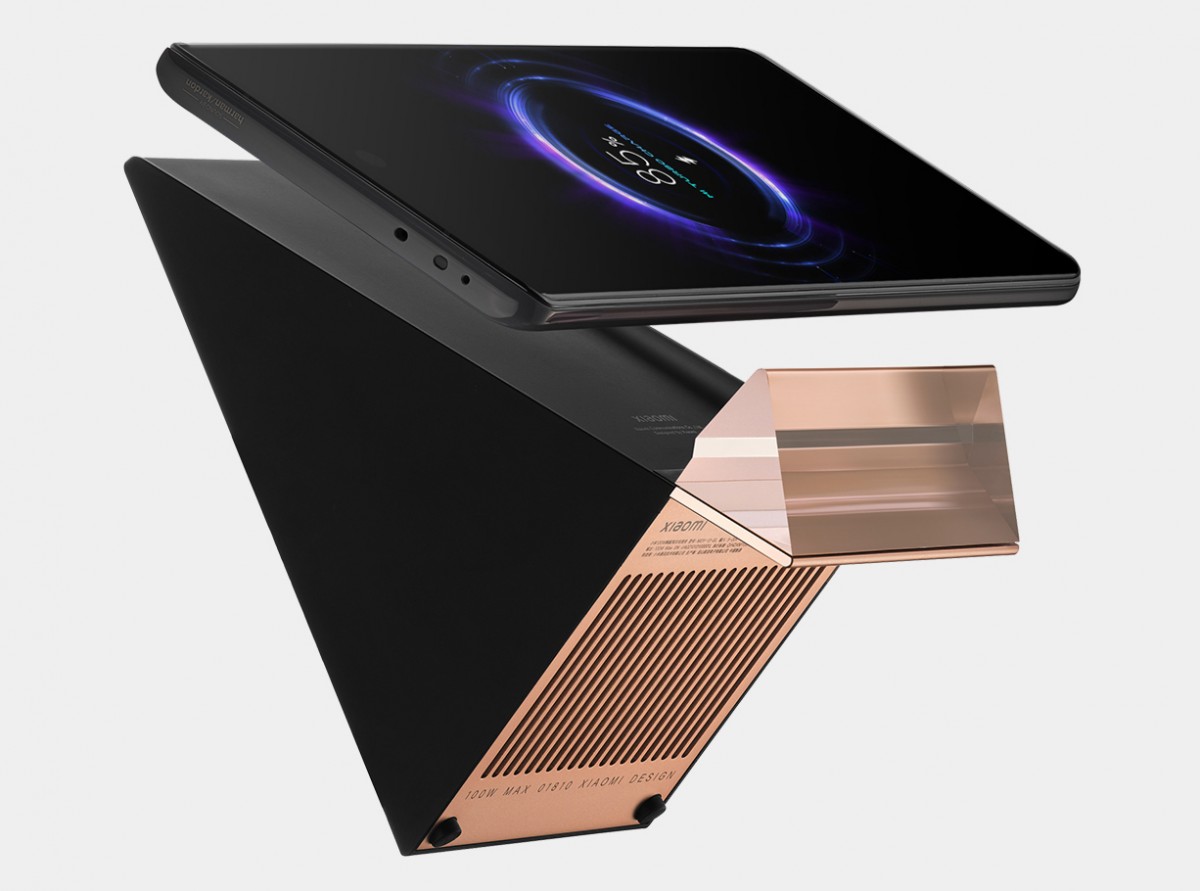 The real question here, however is why? Why would Xiaomi bother to design and launch a 100W Qi wireless charger when, unless we are missing something, the fastest wireless charging phones it currently has on the market are the Mi 11 Ultra and Mi 11 Pro, with advertised 67W wireless charging, followed by something like the new Mix 4 and its 50W. Both well covered by the existing 80W unit, which also has a lower CNY 499 MSRP, or around $77. Again, we could be missing something here, but if that's not the case, here's hoping Xiaomi does not deprecate the existing 80W model.
E
Its not the charger alone that charges the phone super fast. OR just making super fast charger will charge the phone faster. The technology (software and hardware) has to be pre-built in the phone to charge super fast. Ofcourse, certain countries hav...
a
The MIX4 supports 100w wireless charging when turn on the ultra fast mode, however, due to regulations from the government, the highest power for wireless.charging would be 50w in the.next year. Therefore, xiaomi did not adveitise this feature...
A
Every other Company: Lets make something really innovative.. Chinese Phone Companies: Lets make High Ultra Super Fast Charging because nobody has patience to charge their phone nowadays!
ADVERTISEMENT