There isn't a cinephile that hasn't though about setting up a projector at home. Most listen to their practical side and stick with large TVs, but if you don't feel like listening, maybe Xiaomi's new ultra short throw projector is just what you want.
You place it 5cm-50cm (2"-20") from the wall and it can create a picture as large as 150". Maybe you don't want to go that big since this is a 1080p projector (or maybe you just don't have the room).
Still, at CNY 10,000 - $1,500/€1,300 if it's ever sold outside of China – it is very reasonably priced. A similar $1,000 projector by Sony offers only 1,366 x 768px resolution.
Anyway, the Xiaomi Laser Projector is powered by Texas Instruments DLP tech, ALPD 3.0 laser light source technology to be specific. It promises movie theater-grade 5,000 lumens of brightness and 3,000:1 contrast and better than 85% NTSC color coverage (with improved red color rendering, something DLPs struggle with). The projector is good for 25,000 hours (34 years if you use it 2 hours a day).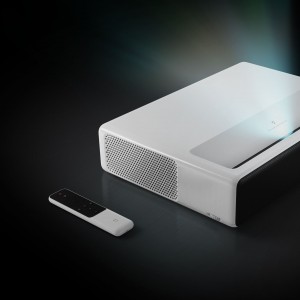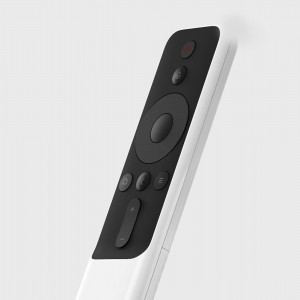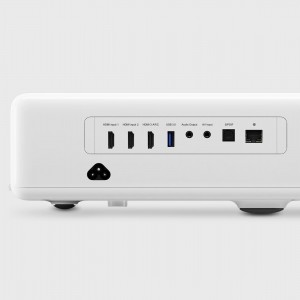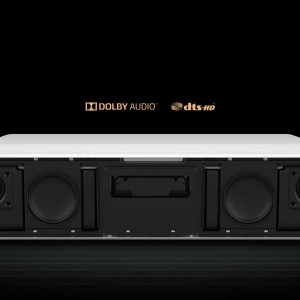 Xiaomi's ultra short throw Laser Projector
The projector features three HDMI ports but is self sufficient. It runs Android with MIUI TV (quad A53 processor) and has built-in speakers (2x tweeters, 2x woofers). It can output to a dedicated amp, of course, and it has Wi-Fi and Ethernet if you prefer to stream your content.
The global Xiaomi site shows no sign of the Laser Projector so chances are that this will be a China-only product.
Source (in Chinese)
D
https://youtu.be/ZOCvot9gCZ4 How to change language to English & instal APP's 📽 Xiaomi Mi Laser Projector
D
Today video available is only HD & Full HD. And so with TV broadcasting. There is no available movies or tv broadcasting available today.
?
5000 /3 , advertising is a little misleading
ADVERTISEMENTS