Xiaomi unveiled its VR Play headset. It is fairly similar to Google Cardboard, but it's built with sturdier materials - Spandex and Lycra. Phones with screens ranging from 4.7" to 5.7" can be used and are secured in place with a zipper instead of velcro.
Better still, it seems like Xiaomi has devised a way to adjust the phone's position. It doesn't sound like proper lens adjustment, but it's still better than nothing (which is what basic Cardboard headsets get).
Xiaomi has prepared its own software for the VR headset and it includes watching movies and videos with it in a virtual theater.
The Xiaomi VR Play will be available in plain Black and in a variety of colorful trims.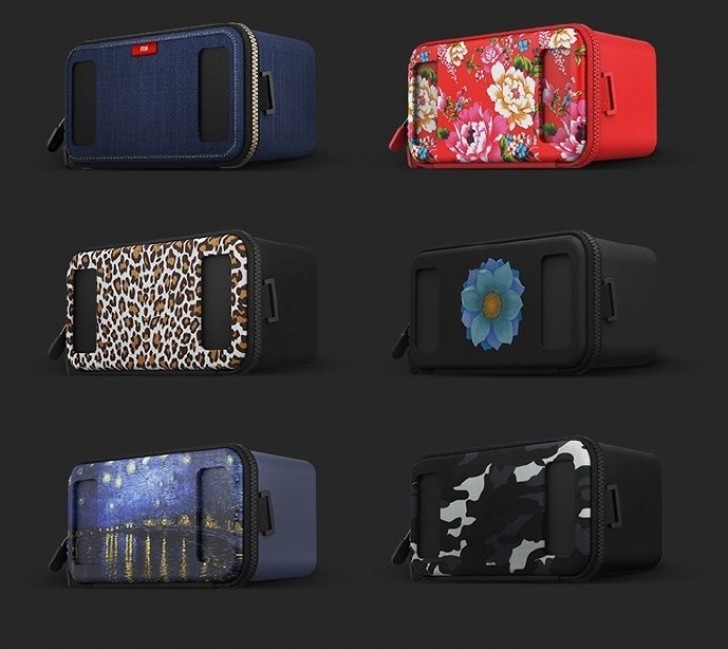 Note that the headset isn't generally available yet, but it is under public testing in China. You need to pay RMB 1 to get in line for the pre-order if you want a chance to be chosen as a tester.
S
Wait, I like Xiaomi, but this is just a Cardboard, with no sensors or anything. It's basically lenses with a strap. I think there should be some regulation with calling some products VR, since they ruin the name. It doesn't work any differently than ...
?
Now we can all wear a bra on our face
ADVERTISEMENTS