What's the cheapest LTE-enabled phone you can buy? The answer may be this (yet to be named) Xiaomi, which recently passed the certification process at TENAA. By the looks of it it's a variation of the new Xiaomi Redmi 2, but while that one costs CNY 700, this new model will be just CNY 400 ($65/€55).
Late last year Xiaomi struck a patent deal with local chipset maker Leadcore Technologies. It was a fairly small deal (under $17 million), but it gave the fast-growing smartphone manufacturer access to LTE.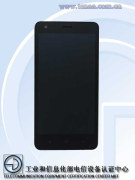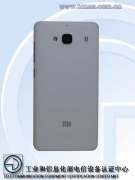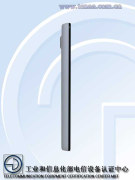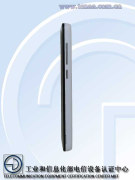 Xiaomi's ultra-cheap LTE phone (photos by TENAA)
Still, those are huge markets and the new Xiaomi model sounds like a steal – it packs a 4.7" 720p screen, measures runs Android 4.4.4 KitKat, has an 8MP/1080p main camera and comes with 8GB of expandable storage. It's reasonably compact too, measuring 9.2mm thick and weighing 134g. Again, this it at $65.
The phone is powered by a Leadcore chipset (replacing the Snapdragon 410 in the Xiaomi Redmi 2), which packs quad Cortex-A7 cores at 1.6GHz, 1GB of RAM and a dual-core Mali-T628. Note that this one is not a dual-SIM device, unlike the Redmi 2.
TENAA reports both TD-LTE and FDD-LTE connectivity, even though Leadcore's competency lies in just TD-LTE. TD-LTE is used by some Chinese and Indian carriers and it's not compatible with the FDD-LTE that is more popular in the West.
There's no info on when Xiaomi will unveil this device and which markets it will hit, but this will definitely fuel the company's already explosive growth.
?
$3 manufacturing cost ? ever been to Economic,commerce or Accounts classes ? What about other cost like Rent, wages, Control cost, patent royalty, taxes like import and export, margin for retailer, distributor and whole sellers . It don't come free o...
?
People like them think life is Cityville - everything is free
?
if its true then why sony reported a loss of $1 billion ? Why LG has reported only .5% profit ? why Xiaomi itself reported just 1.7% profit ? Why with just fall in 15% sales Samsung profit turn just 8% from 17% ?