Xiaomi's original Black Shark got unveiled back in April and now it's almost ready to launch in Europe. The handset will be available in 28 countries in the continent starting on November 16.
You'll be able to pick one up from the company's dedicated online store, if you live in Austria, Belgium, Bulgaria, Croatia, Cyprus, Czech Republic, Denmark, Estonia, Finland, France, Germany, Greece, Hungary, Ireland, Italy, Latvia, Lithuania, Luxembourg, Malta, Netherlands, Poland, Portugal, Romania, Slovakia, Slovenia, Spain, Sweden, or the UK.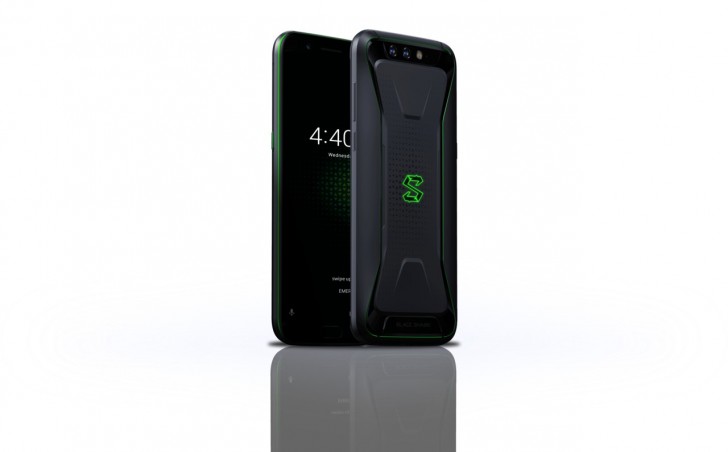 The Black Shark comes with a 5.99-inch 1080x2160 LCD touchscreen, the Snapdragon 845 chipset, 6/8GB of RAM, 64/128GB of storage, a 12 MP + 20 MP dual rear camera system, a 20 MP selfie snapper, and a 4,000 mAh battery. It runs Android 8.0 Oreo with a stock-like UI. You get a detachable gamepad accessory in the box, and the phone features liquid cooling that reduces temperatures by up to 8 degrees Celsius.
No pricing has been announced yet for the European market, but since the launch is only a week away we assume that will be outed shortly.
?
I would even go further. For the price they're asking BOTH the mandatory audio jack and USB-type-C-port MUST be gold-plated! ;-)
?
Not to mention the most basic feature of a cell-phone. A simple system that shows that you have a missed call or text, via a notification LED or AOD (like Nokia's Sleeping screen or on android No-LED or similar) WITHOUT users needing to unlock their ...
?
i agree! completely! i dont understand not even one OEM... its like idiots are working there,the people who are making desicions what kind of battery will be used, headphone jack, sd card slot etc.... ALL must be included! no exuses! how many tim...