Xiaomi's upcoming smartphone to come with dual-camera setup, teaser reveals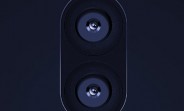 Xiaomi has outed a new teaser for its upcoming smartphone. The teaser image reveals that the phone will feature a dual camera setup.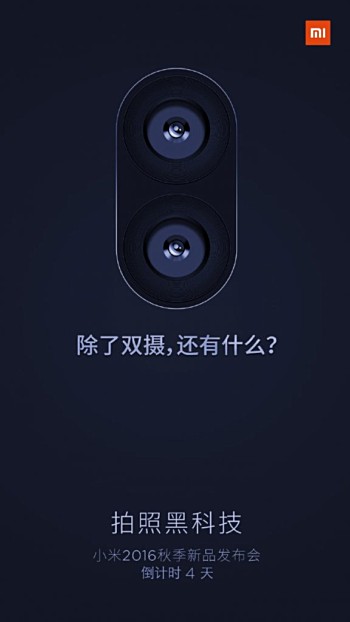 As you might already know, the Chinese company has scheduled a product launch event on September 27 where the Mi 5S is expected to be unveiled.
If you recall, back in July, there were rumors that the Mi 5S will feature a dual rear-camera setup. But since then, we've been hearing that the handset will sport a 16MP rear unit.
While it's entirely possible for the Mi 5S to sport a dual camera setup, it's worth mentioning that latest rumors out of China are suggesting that the phone that'll be made official on September 27 is not the Mi 5S - reports say it could be the Mi Note S instead.
Needless to say, we'll keep you updated as and when we hear more on the matter.
r
You mean it will last more than 3 years???? yeah i agree you are the best thinker on the world you have more brain than Einstein.... I bought mi3 before 2.5 year and it still alive (for 300$) one of my friend has already changed 2 samsungs S3 and ...
a
Mobile phone business seems to be the biggest business in the world. Big brands with infrastructures are just minting money. Physical hardware and software costs for the finished product cannot be be more than 50% of the cast and rest is patent money...
D
Exactly right on the money! I can't believe people are willing to pay laptop prices for something that can't do what it can do, it's ridiculous and laughable haha