One very familiar dual-camera with big pixels and bright lens
After we pretty much spoiled the whole thing in the title, let's run it once again but in detail. The main 12MP, plus 5MP module is lifted from the Redmi Note 5 AI Dual Camera - same sensors, same f/1.9 lens, same dual-LED flash. Dual-pixel autofocus is available, too.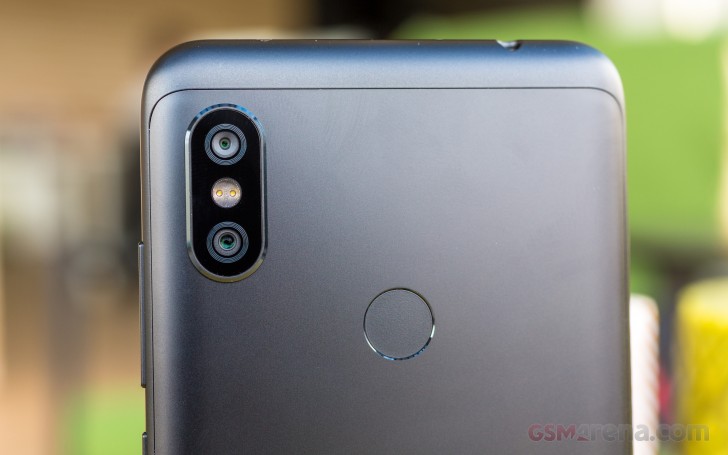 The main 12MP sensor has 1.4µm big pixels and f/1.9 lens. It is backed up by a simple 5MP unit, simply intended for depth sensing. In terms of advanced features, you do get dual pixel PDAF, which we found to be really snappy and accurate. Also, a gyro-based EIS system. Last and probably least, the flash actually consists of two separate LEDs. However, both are the exact same size and color.
The camera has the modes arranged side by side for you to change by swiping left and right. Sadly, swiping up/down doesn't switch between front and rear camera - there's a button for that. There are toggles for flash mode, HDR, and a set of filters and a hamburger shortcut to the settings.
The AI toggle is now on the main interface, an improvement over previous Xiaomi devices. It does recognize the scenes mostly accurate - it shows a leaf for grass and trees, a building icon - for buildings, a moon - for night scenes, you get the idea. The thing is - we didn't notice any difference between the AI shots and the regular Auto photos.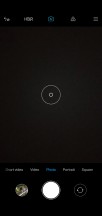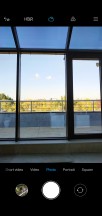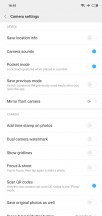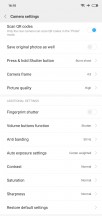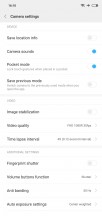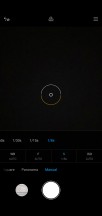 Camera app • The AI icon changes • Settings • More settings • Video options • Manual mode
A manual mode is at your disposal too, and in here you can adjust white balance (presets and light temperature), pick a shutter speed (1/1000s to 1/8s) and ISO (100-1600). You can also set your own focus (in 1-100 'units' between close-up and infinity).
Image Quality
The photos we snapped in broad daylight are very good. There is more than enough detail, realistic colors, very good contrast and little noise. The dynamic range is about the average you'd expect with a camera that doesn't do frame stacking on the go. The images came a bit softer than we'd like them - edge to edge sharpness isn't great - but is about what you can expect from an entry-level device. Have we seen better - yes, but we still liked what we got with the Note 6 camera.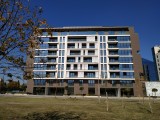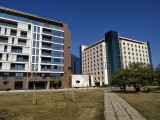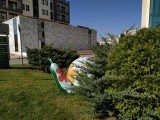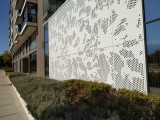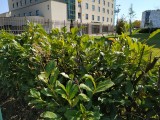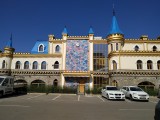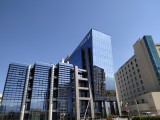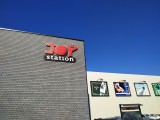 Xiaomi Redmi Note 6 Pro 12MP camera samples
The HDR algorithm, if you opt for Auto or Always-on HDR, is well balanced and doesn't over-process. It helps to counter the limited dynamic range to some extent and pops more detail in various areas, including some highlights. It outputs sharper images and we'd suggest leaving it on Auto. See for yourself in the samples below.
The low-light photos are reasonably good. The larger sensor pixels and the bright aperture counter the lack of optical stabilization and blurred images are a rare occasion if they happen at all. There is enough detail and there is some noise in areas of uniform colors. Impressive can't be used for the Redmi Note 6 night photos, but they are well above what you'd expect to get from a budget device.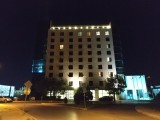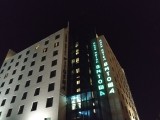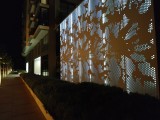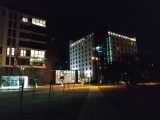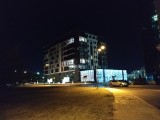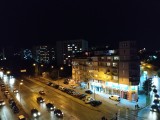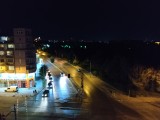 Xiaomi Redmi Note 6 Pro 12MP low-light samples
And here you can see how the Redmi Note 6 Pro compares against other devices in our extensive pixel-peeking database.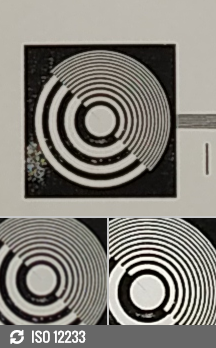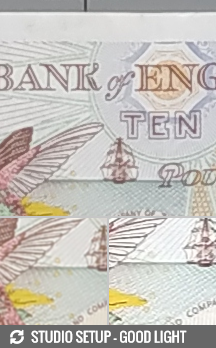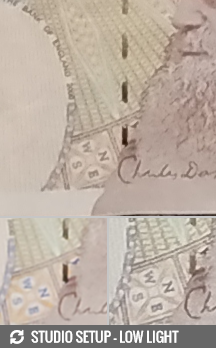 Xiaomi Redmi Note 6 Pro vs. Mi A2 vs. Realme 2 Pro in our Photo compare tool
Portraits
Portrait mode works reasonably well on the Redmi Note 6 Pro. The edge detection has been improved since the Note 5 AI and the algorithm doesn't cut body parts for most of the time. The blur on the other hand is not exactly what we'd call bokeh-like - it's far too aggressive, unrealistic if you will. Still, you have the portrait mode, it works very well and for the class - it's more than enough.








Xiaomi Redmi Note 6 Pro 12MP portrait shots
Video recording
Officially, the Redmi Note 6 Pro, just like other recent Redmi phones, can capture video at up to 1080p@30fps. Digital video stabilization is available, turned on by default, but you can opt out of it from the settings.
By default, clips get saved in a pretty standard MP4 wrapper, with an AVC video stream, holding quite steady at 16 Mb/s bitrate. The audio is captured mono with 96 kb/s - quite disappointing.
The video quality is great - there is plenty of detail, the image is sharp, the dynamic range - above average, and the colors are true to life. We've seen many flagships capture worse 1080p videos, so we'd say the Redmi Note 6 Pro does great job here.
And the audio, even though it's mono, sounds quite nice.
The gyro-based digital stabilization does an excellent job in stabilizing the footage.
As usual, we've provided a sample straight out of the camera for you to download - 1080p@30fps (10s, 19MB).
Finally, you can use our Video Compare Tool to see how the Redmi Note 6 Pro stacks against the Mi A2 Lite and Realme 2 when it comes to video capture.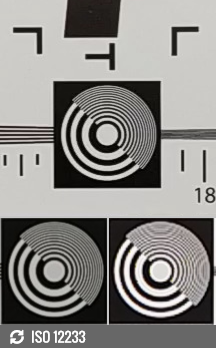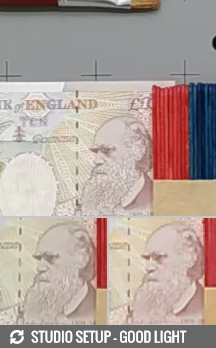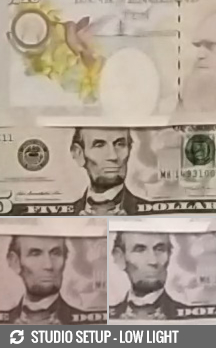 1080p: Xiaomi Redmi Note 6 Pro against the Xiaomi Mi A2 Lite and the Realme 2 in our Video compare tool
And just like on other powerful-enough Xiaomi phones, you can enable 4K video recording on the Redmi Note 6 Pro, too. The Snapdragon 636 and its DSP are more than up to the task. The only thing standing in their way is market segmentation. If you use a third-party camera app such as the Open Camera app from the Play Store, you can trick it into recording and 4K@30fps and the footage looks really nice.
Selfie camera
There is another dual-camera on the Redmi Note 6 Pro and it's for them selfies. The main snapper is a 20MP one with f/2.0 aperture, accompanied by a 2MP camera for depth sensing.
The 20MP resolution might sound impressive, but the actual resolved detail is hardly great. The colors and contrast, on the other hand, are very good. And whatever the shortcomings, those pictures would look perfect once downsampled to any other size thanks to the 20MP resolution.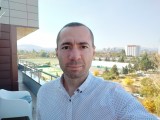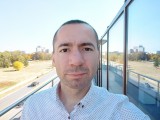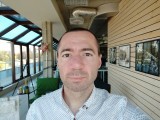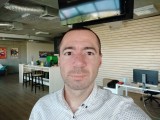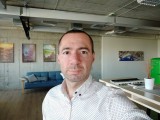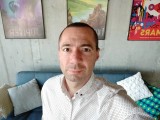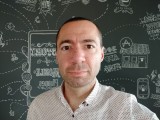 Xiaomi Redmi Note 6 Pro 20MP selfie samples
The 2MP depth sensor does help for better subject separation in those portrait shots. It's not as good as on the main camera, but still good enough, especially considering the price tag.