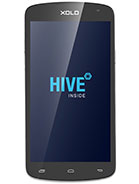 D
Hi its a nice phone but why don't put an noise cancellation mic, and there is no glass protection that's a two think main disadvantage otherwise phone was superb in 9k...!
P
Hi May I please know how to increase the sound of incoming ring of Omega 5.0
s
Really good mobiles but service very very very pooooor.... I hate xolo
V
mark yalla, 09 Dec 2014Very powerful 1.4 octa core, in low cost.yeah 1.4 ghz octacore with quad core graphic unit.it score 27790 on antutu and 11690 on quadrant and 59.6 fps on nenamark2.awesome in just 9k
r
its amazing phone just got the phone from gadget zone in Chennai adyar had a great experience with the dealer and the showroom very kindly guy i had a option of live demo also for all xolo phone best palace to buy and good phone xolo omega 5
A
osm phone bt wt about the after sale service xolo omega 5.0 has 2100 non removable battery and any parts of xolo mobiles are not avaliable in service centre if problem ocer then throw it to dustbin
n
Is there any one who own this phone, please tell me abt its performance and battery backup
D
hello sir this specifications is good & sensor's it has three accelerometer, proximity, light but another sensors another sensor magnetometer or compass & gyro is not there is so very sad!!! :(
Total of 169 user reviews and opinions for XOLO Omega 5.0.