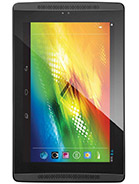 s
AnonD-151611, 16 Dec 2013REALLY CONFUSE. xolo note OR nexus 7 2..????? dont panic. choose this xolo tab. it will fits your budget. you can afford this one than nexus 7, but nexus is better than.
?
Miracast works great with this tablet 1080p wireless screen mirroringhttps://www.youtube.com/watch?v=zwvKxjc­S6EU
D
Xolo is not the hardware maker of this device. This is totally by nvidia. Xolo helps them in selling the device.
R
Think 10 times before going for XOLO products, I had very bad experience. It purely depends upon ur luck if you get a phone without any issue. If it has any problem then ur nightmare start to get it resolved from xolo engineers.
All the best those who want to buy
N
It should have been available for INR 1400/- to make real sense. otherwise a great tablet. EVGA Tegra Note 7 is available in the US for $200/- Same specs... and so is the HP Slate 7 Extreme. Why is this tablet prices higher in India?
N
Looks like a fine tablet. Just like the HP Slate 7 Extreme. I might just go for it... since my tablet fell and died upon me.
g
Pretty good tablet.. With lot to offer... Main thing is its stylus and spekers ..its accupped wid 1.8 GHz qd core tegra 4....slighty lower than 1.9 GHz on nvidea sheild as it has active cooling technology.... The SPL. Thing of tegra 4 is 72 cores gpu... As it is nvidea device the first thing come in mind is graphics. Through any android game on this....will run like butter ..overall great specs wid decent battry life ....but price is to high in India ..in usa it available just for $169 -$200. Which is about 10 to 12 k in Indian market its about 18k hope price to be dropped .... If It would available for 12k I would buy on same day....:)
V
Just Pre-ordered
i hope i get in 1 week ........
Just waiting....
its better than nexus 7 2013..
A
After Reading the Spec I have decided to purchased the tablet but really disappointed that Tablet does not support SIM; which I think is the major drawback in the tablet and also if you go out of the house than what
Total of 252 user reviews and opinions for XOLO Play Tegra Note.