The Sony Ericsson blog just announced that the XPERIA X10, XPERIA X10 mini and XPERIA X10 mini pro will be upgraded to Android OS 2.1 by the end of this year. What's more, the X10 will get HD video recording just as on the Vivaz. Sweeeet!
All of that is certainly good news for all XPERIA X10 series owners. It makes you wonder why didn't they go straight for Android 2.2 (a.k.a. Froyo) but even minor upgrades are welcome.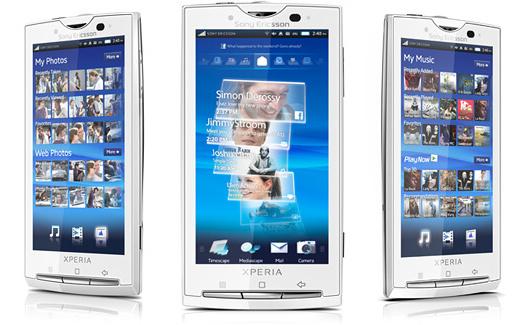 Fortunately, the original XPERIA X10 will be granted with a more major update over its mini siblings. The X10 will get HD video recording resembling that of the Symbian-powered Vivaz. Wireless home connectivity via DLNA and improved Timescape/Mediascape duo are also on the way.
Sony Ericsson admits that the Q4 updates are a bit late compared to their rivals, but we are given a promise for extended firmware support for all OS-powered devices in the future.
Adding HD video recording via firmware upgrade is certainly surprising but a similar software update was rumored recently about the HTC Desire as well.
A
Hi Download tango a free video calling software available on tango.me as the SE X10is now 2.1 android than let me know did u liked making free video call on on ur android all u need is dual cam android mobile 2.1 ver with wifi akhanna87@gma...
j
by updating it,will all d clntcts and all dat is stored on the phone be lost???????
ADVERTISEMENTS