We guess that you probably know pretty much everything about the XPERIA X1 Pocket PC. So you know Sony Ericsson are staking much on their proprietary panels interface. It turns out that one of the panels will be the highly popular Spb Mobile Shell - a thumb optimized home screen interface that has gained popularity among Windows Mobile fans.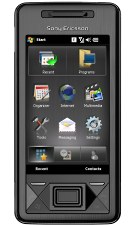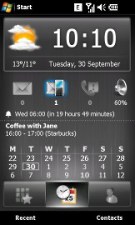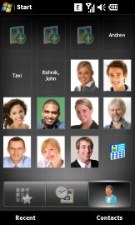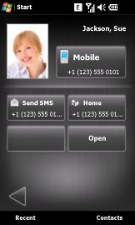 The Spb Mobile Shell is available to XPERIA X1 users
Available as a free download for XPERIA X1 users, the custom Spb Mobile Shell improves the default WinMo interface by "making it more direct, logical, and slick" by making full use of the available 3D acceleration and spacious 3-inch WVGA display.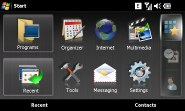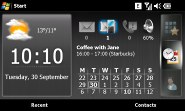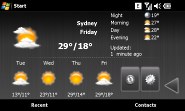 The Spb Mobile Shell is available to XPERIA X1 users
The Sony Ericsson XPERIA X1 is the latest uber device by the company and the first to feature Windows Mobile and a full slide out QWERTY keyboard.
You can see the custom Spb Mobile Shell panel for XPERIA X1 in action on the screenshots and if you happen to own X1 you can download the panel for free over at Sony Ericsson download center.
m
spb mobileshel is very easy but this panel d'not open camera,piture & video full screen.i am very happy work with this panel.now i want download this panel but how do the work with this downloading system i d'ont understnd.please give me easy dow...
m
spb mobileshel is very easy but this panel d'not open camera,piture & video full screen.i am very happy with this panel
ADVERTISEMENTS